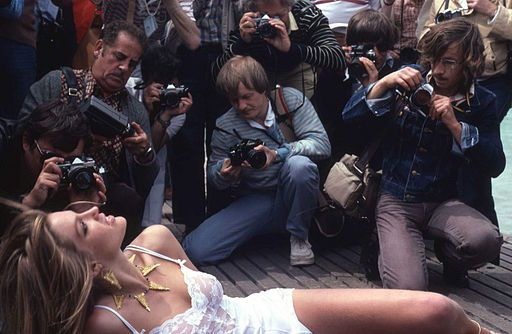 On 20th September 1946 the first Cannes Film Festival opened in, not surprisingly, Cannes in the south of France.
The Cannes International Film Festival (Le Festival International du Film de Cannes) is held every year, usually in May although not for the first, and is probably the most prestigious film festival in the world.
The modern festival has only one judge from each country allowed, making sure that there is no bias, as the original festival was, as well as by the French, backed by the British and the Americans.
Previews of soon to be released films are shown, and the winners hail from all over the world.
Image: By Ericd@enwiki (Own work) [GFDL (www.gnu.org/copyleft/fdl.html) or CC-BY-SA-3.0 (creativecommons.org/licenses/by-sa/3.0/)], via Wikimedia Commons (en.wikipedia.org/wiki/File:Starlette.jpg)