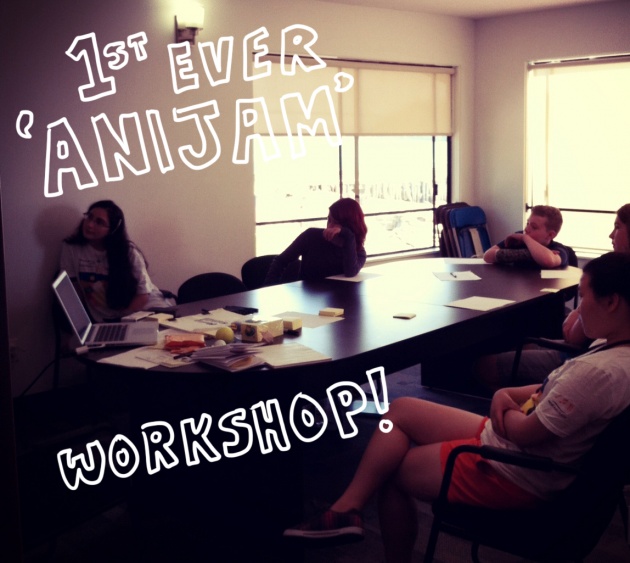 It's a little known fact that I used to be a high school animation teacher. After attending the Emily Carr University of Art and Design and obtaining a Bachelor of Media Arts with a degree in Film Animation in 2001, I decided to go back to school and get a Bachelor of Education from the University of British Columbia. I thought teaching was a good idea because after graduating from animation school I had taught some animation courses at an art school for kids and I really liked teaching and found it really rewarding. Also I was finding it difficult to find a job in the animation industry after 911. The whole story is actually highlighted in my 2007 animation Yellow Sticky Notes.
I eventually got a job teaching high school computer animation and info tech for a couple years but moved on to teaching college level classical animation at a technical art college. I was the senior classical animation instructor and taught full time and part time for over 4 years before I started filmmaking full time. I liked teaching because I was still able to find time to make films and it was a great way to supplement my income while I built up my filmmaking skills and resources to the point I could do it on a full time basis. In 2009, I quite teaching and started focusing on filmmaking full time.
Thus, teaching has always been in my blood...which is why I devote many days of the year to teaching youth animation workshops and lecturing at universities across North America. I think it's very important to always give back and inspire a future generation of animators through talks, screenings, and workshops. Teaching animation workshops is a perfect way to combine my love of animation with my love of teaching.
Recently, I conducted a trial run of the first ever Yellow Sticky Notes - Youth Anijam Workshop. An 'anijam' is a collaborative animation where various animators each create an individual animated segment that all link together to make one larger film. The 'anijam' has students working together by creating a larger animated film, which is constructed using all the student's work. The 'anijam' was coined by legendary animator, Marv Newland, who created the 1984 animated film, Anijam.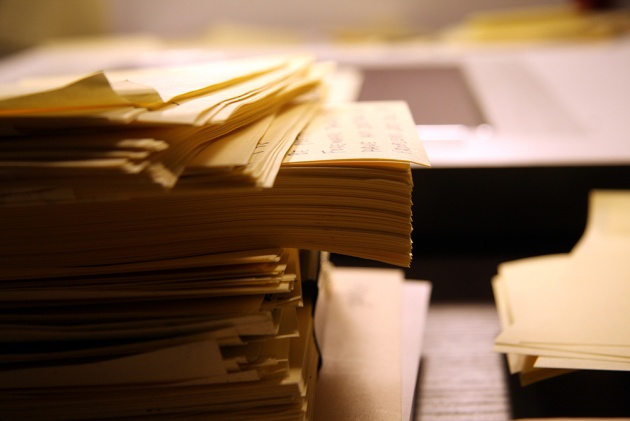 There were actually two workshops. The workshops took place on August 9th, 2013 in picturesque West Vancouver, Canada and was organized and commissioned by the Harmony Arts Festival. The first workshop in the morning was for younger kids aged 6 to 12 early but it was only two hours and there were twelve students so I felt the results were a bit rushed to post their video. The second workshop was in the afternoon and had five students participate aged 12 to 14. I was extremely impressed by the work done in the second afternoon workshop of older students.
The 12 to 14 year old workshop was 3 hours in duration and smaller in size. So this made it much more interactive and I could work more one on one with the students. For the first hour I taught the students the principles of animation and how to create classical animation using sticky notes. During the last two hours, students created their animations on 4x6 inch Post-it Notes using nothing but a black pen and then captured their drawings into the computer for editing. This was a trail run for The Yellow Sticky Notes Project, a series of anijam workshops across Canada and the world. For only having 2 hours to animate and an hour to learn how to do it, their talent for animating blew me away. I've posted the video below to show you what they accomplished in such a short amount of time!
What we're hoping to do is to use all revenue created by my latest short collaborative animated film, Yellow Sticky Notes I Canadian Anijam, to create a program that helps inspire youth to express their creativity using classical animation. This will be done through free animation workshops across Canada in conjunction with youth film festivals and other children events. A foundation called the Yellow Sticky Notes Project will be established to administer the animation workshop funds to respectable organizations and qualified professional animation instructors.
As well, all efforts will be made to organize future Yellow Sticky Notes Anijams internationally with acclaimed independent animators, organized by various countries, with the hopes to inspire the children and youth around the world to explore the medium of classical animation through expressive and experimental animated art making.
Please leave comments on your thoughts about this and any advice you may have. If you'd like to donate to help bring the Yellow Sticky Notes Project to life, please contact me at info[at]meditatingbunny[dot]com
Thanks for reading and please subscribe for updates on future blog posts and uploaded videos to my WebTV. Please enjoy the animation video I put together of the student's work! Thanks!