The future of Afghanistan could very well be seen in Connie Duckworth's Afghanistan-based company, Arzu Rugs. Duckworth, who founded the company in retirement, was always passionate about female empowerment and women's rights. When she was asked to serve as a business representative on the U.S.-Afghan Women's Council in retirement, she took it. On her first trip there, she came across a bombed out building housing poor children.

"That's when I made the decision: I'm going to do something," said Duckworth. "Something that could employ women and create jobs today. Not in five years. Not after a power grid has been built. Today." She indeed did something, and today, Arzu Rugs hires around 30 Afghan women to weave beautiful, artisanal rugs while still adhering to fair labor practices. Arzu, which means "hope" in Dari, is all about female empowerment by providing a safe place for Afghan women to work.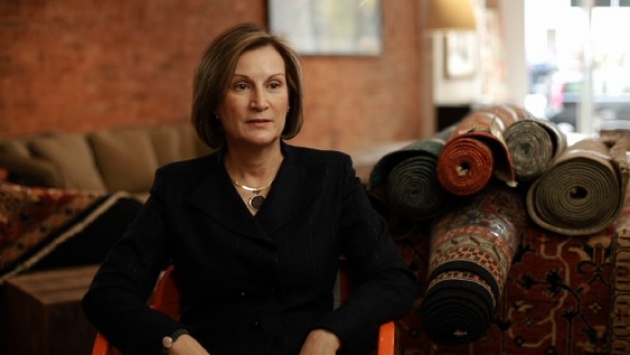 When asked about her biggest setback, Duckworth said, "It's hard to single out one particular setback. Working in Afghanistan is about moving forward in inches, sometimes stalling out, sometimes falling back. It's about celebrating small victories." In a post-2014 world, Afghan education may be something that helps the country move forward faster.

While many women do work in Afghanistan, their labor is often worth less than that of a man. Education for women in Afghanistan could change this. Technology puts men and women on an even playing field - after all, anybody can be a programmer or website designer, given the right skills. That's why initiatives like the Afghan Development Project were started.
The Afghan Development Project works to build connected classrooms in schools around Afghanistan. This project brings technological skills to students who would otherwise have very little access to technology and the Internet. Essentially, the Afghan Development Project is arming them with education for the
future of Afghanistan
.
Female empowerment
often starts with education, which provides a strong sense of self-worth.
Whether women are weaving beautiful rugs or learning about programming in a technological classroom, the
future of Afghanistan
may be very bright indeed, at least if women have anything to say about it.
Education for women in Afghanistan
puts the country one step closer to a more egalitarian society.