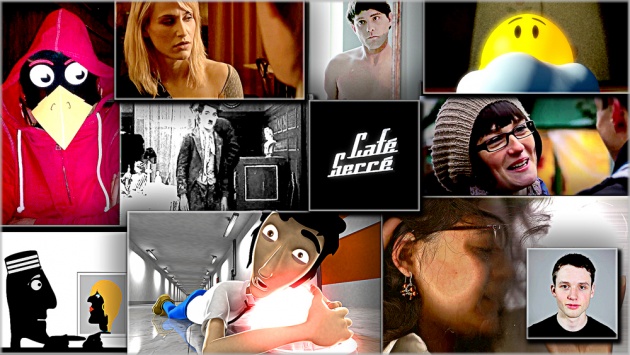 Hi everybody!
This week, we are welcoming a new filmmaker on our platform, Miguel Saldana. Originally from Mexico, he came to the US to study Game Art and Design in Chicago. But, it was during a course at the Vancouver Film School when he discovered his true passion for animation. He defines art as freedom, the destruction of rules and barriers, and likes to leave his work open to interpretation. We watched Over Reactor Don, his animated short film, and loved the design and the fluidity of the characters' movements. And we had some good laughs while watching the clumsiness of the main character. Watch this great film and tell Miguel what you like about his movies. Also take a look at an exclusive drawing from a short film he's working on. His work shows ambition and great skills, and we are sure that your encouragement will be greatly appreciated!
Kevin Parry has also recently joined our platform with his stop motion film The Arctic Circle, a tale about an unforgiving environment where survival is key. This week, we are featuring his Web TV showcasing his first lesson on puppet design and animation. The best tips come from experience, and Parry definitely knows how to use his and pass it along. All his short films come with storyboard videos, blog posts documenting behind the scenes work, and drawings. This is a great Web TV not only for viewers but for those of you who want to learn about animation!
Can't get enough of our talented filmmakers? Here are more to discover with the 9 top movies of the week:
Bart by the Vancouver Film School
Terminally Ambivalent Over You by Alex Budovsky
Memoirs of a Scanner by Cassandra Chowdhury
Cafe Serre by the Cerfteam
The Ferryman by CatFat Films
Je suis ce que je vois (I am what I see) by Chivteam
Great Escape by Platige Image
Over Reactor Don by Miguel Saldana
Work by Charlie Chaplin
For more news and exciting new films, follow us on Facebook and Twitter.
The Film Annex Team