They say that the happiest place on Earth is Disneyland being known for its beautiful attractions. Not that I don't agree with them, I can actually justify why most consider it as the happiest place.
I celebrated my 18th birthday at Hong Kong and Macau and of course, who would want to miss the famous Disneyland? No one. And so we went there and I was really amazed with what I'm seeing right in front of me even if we're not yet entering the famous theme park.
I'll let the picture speak for itself.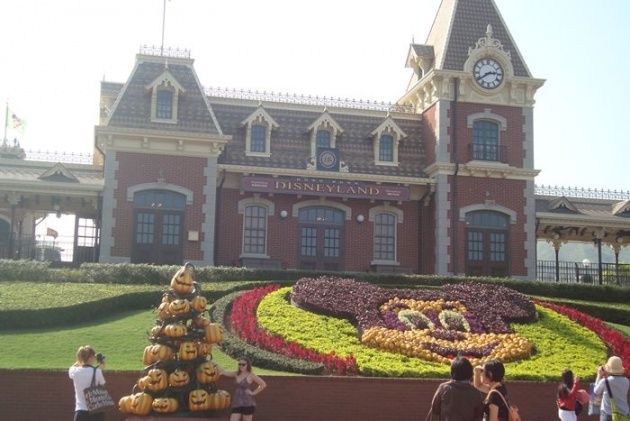 Upon entering, you can see different stores from which you can buy souvenir items, foods and such different stuffs that children and kids at heart will surely like. The stores are so classy with its castle-like design. Even if there's Mr. Sun, you will never feel like it's too much hot. The weather is just good considering that the place is surrounded by mountains. Yes, they made sure that nature wouldn't be destroyed upon building this huge theme park and that's a thumbs up for me.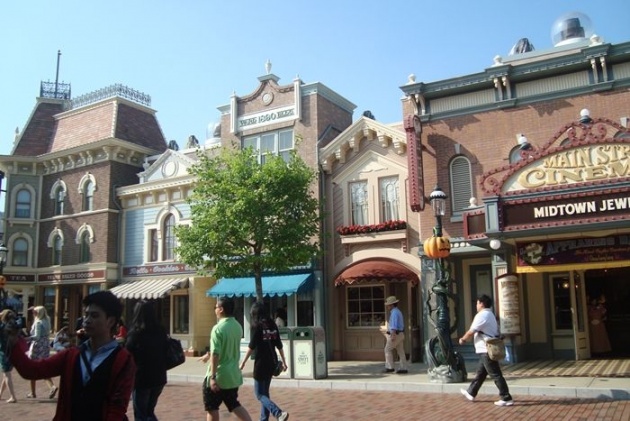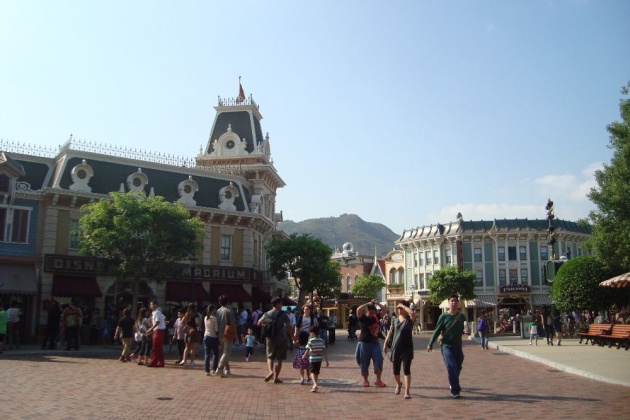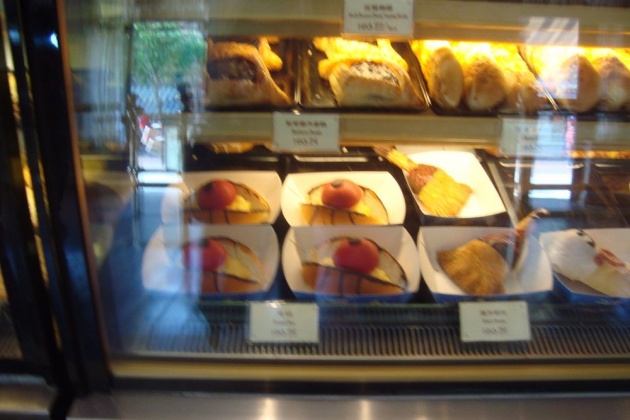 Now here's a glimpse of what they sell which really attracts kids and even me! Those are breads which are uniquely designed.
We were also able to watch the parade for Hong kong Disneyland's 5th Anniversary celebration. There are many different floats which includes Disney characters and the likes. I saw lots of Filipino performers there too and we witnessed how they gracefully performed! I couldn't be any happier and proud!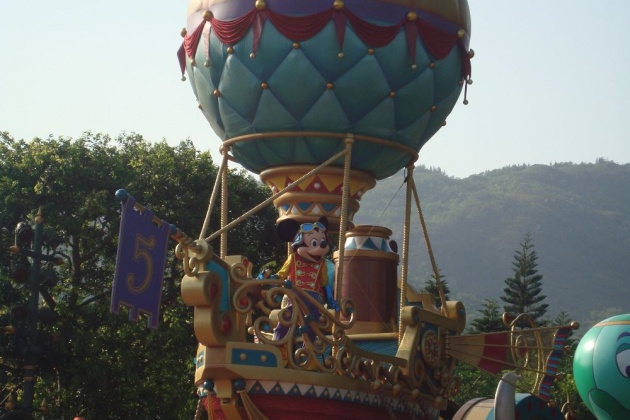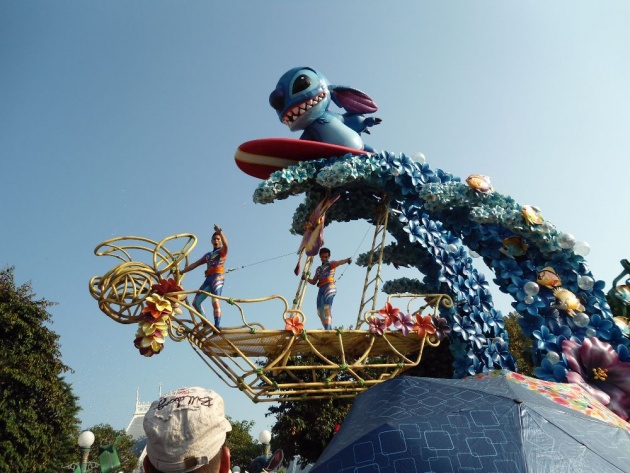 Up here in the Lilo and Stitch float are the Filipino performers which I am talking about. :) They even said hi to me.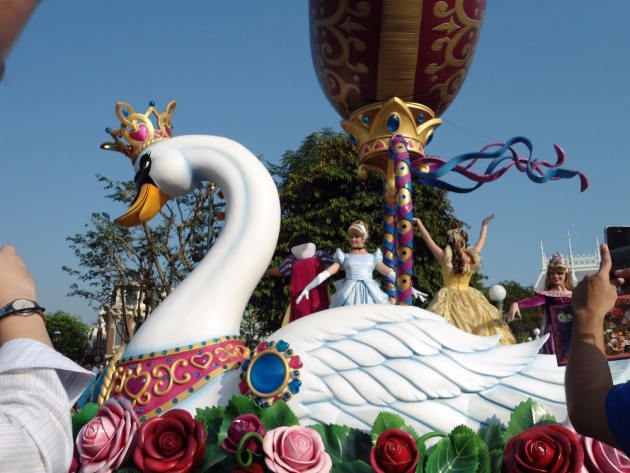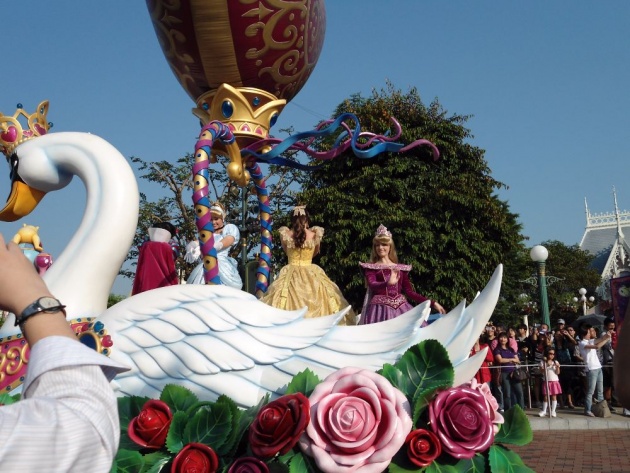 The photo is the float of the Disney princesses.Who's not familiar with them anyway.
There were also a parade held during the night which has a Halloween theme including Jack O' Lantern and the gang. Here's a glimpse of it.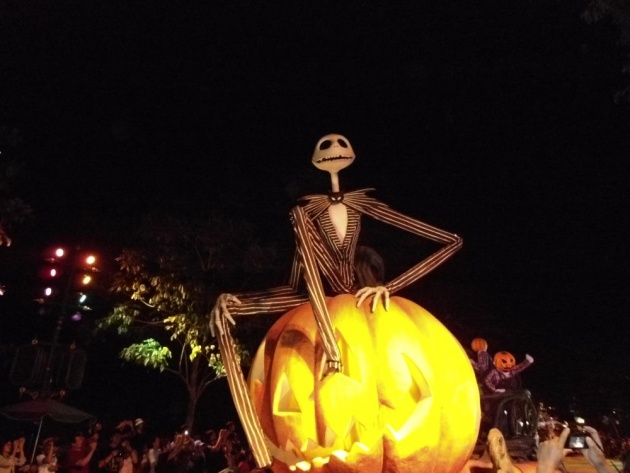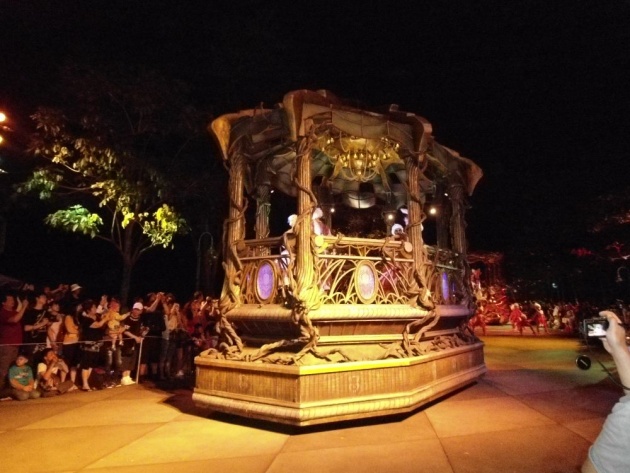 The moment the clock ticks at 10 o'clock in the evening, Fireworks display began. It is so magical! Like the one in the picture below. Now I know why they call it the happiest place on Earth, because when you're there, you would easily forget all your problems, troubles and anxieties. All you would have to do is to enjoy your stay there and feel like you're living in a magical world just like any other princess and princesses.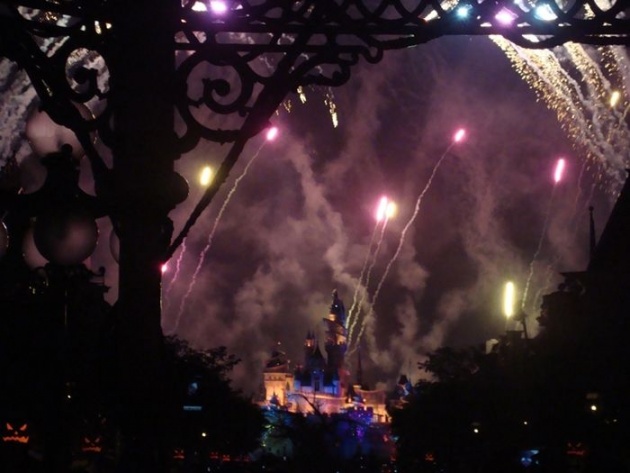 But for me, still, the happiest place on Earth is right in the arms of my love. Nothing can beat that. *Cheesy*