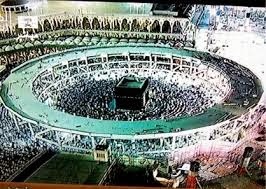 Mecca: The Masjid al-Haram in Mecca, is where sits the Kaaba or Black Cube. Muslims are required, to visit the Ka'aba once in their lives in the pilgrimage and this is known as the Hajj. Thousands of muslims from all over the world visit this Holy place every year.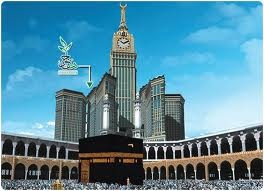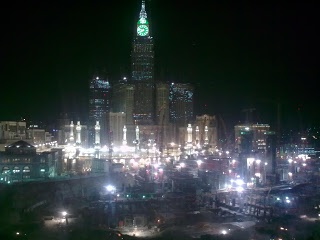 Information about Mecca and its projects:

Jabal AlKabaa- Area: 42,000 sq m which has 9 proposed hotel towers and 1 under under construction hotel tower of 25 floors.

Jabal Omar has an area: 230,000 sq m and 2 hotel towers of 50 floors each and 2 residential towers of 48 floors each. It also has 7 residential towers of 30 floors each and 4 office towers of 15 floors each.

King AbdulAziz Road is a 5 km long and 60 m wide land reclimation along both sides of the road.
An elevated mosque Jabal Khidimah has a Land Development project of area 137,000 sq m in phase I and 600,000 in phase II

The Sahmiyah Project is a Land Development Project with Ajyad Hospital and Hotel Tower of 24 floors hotel and 7 floors hospital

The Al Shurfah Project is a residential project of residential tower of 22 floors each. Apart from these there are many others like Burj Al-ewar of 21 floors, Multlaq Tower of 26 floors, Abraj Al-Bait of 6 residential towers of 32-47 floors and one hotel tower of 76 floors.
The Saudia Tower consist of 32 floors, the Le Meridian Towers has an area of 165,000 sq m and 8 hotel towers of 22 floors each. The
Emar Makkah Towers has three 22 sotreys residential towers and is located in east of Makkah and the status is Under-construction

The Bait Makkah 12 Tower has 24 floors and is located in Prince Majed Road. The status is Under Construction
Old Makkah before 100 Years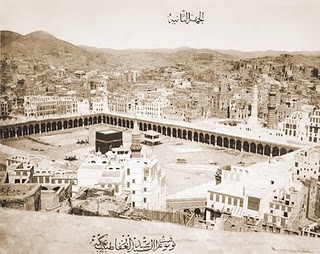 New Makka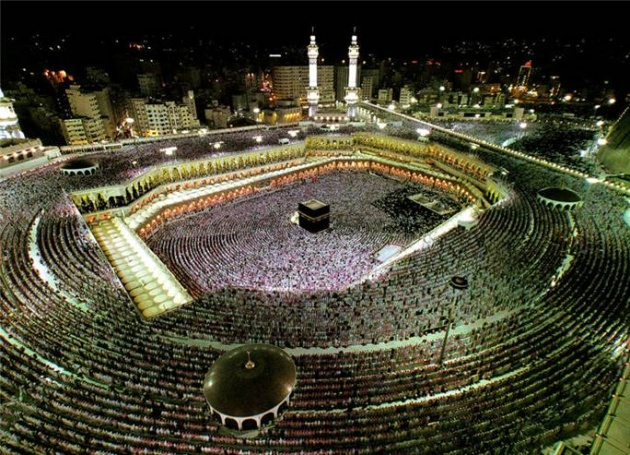 Makkah at 2015
I hope my blog will provide some bit of information to you. If you like my blog please comment and share your feedback.