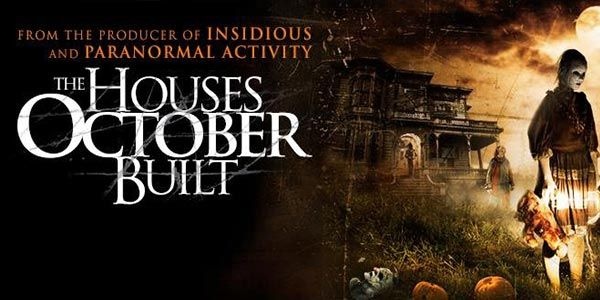 Each October, more than 30 million people will visit the Halloween Haunted Houses on Halloween celebrations. This film highlights the dark world that always haunt many people.
A trailerThe Houses October Built recently released, for you movie lovers with the horror genre. October 31st is Halloween night celebrations and traditions celebrated primarily in the United States. Halloween is celebrated by children wearing spooky costumes and going from door to door asking neighbors candy or chocolate, saying "Trick or treat!".
The story is about five friends were on a journey trying to find a most sinister haunted house. Their search finally found a haunted house in the basement, but when it starts the search of strange events had come to them. The film is produced by Steven Schneider and Andrews from the movie "Insidious" and "Paranormal Activity" also hook Bobby Roe as a director. Some players such as Brandy Schaefer, Zack Andrews, Jeff Larson Mikey Roe and enliven the film will begin to terrorize you.
Curious how they found the strange occurrences in the scariest haunted house? Peep the trailer first Come!