The marketing department of the Hunger Games: Catching Fire got very inspired this time, with this new artistic poster promoting the IMAX release of the film. Check it out, it's worth analyzing.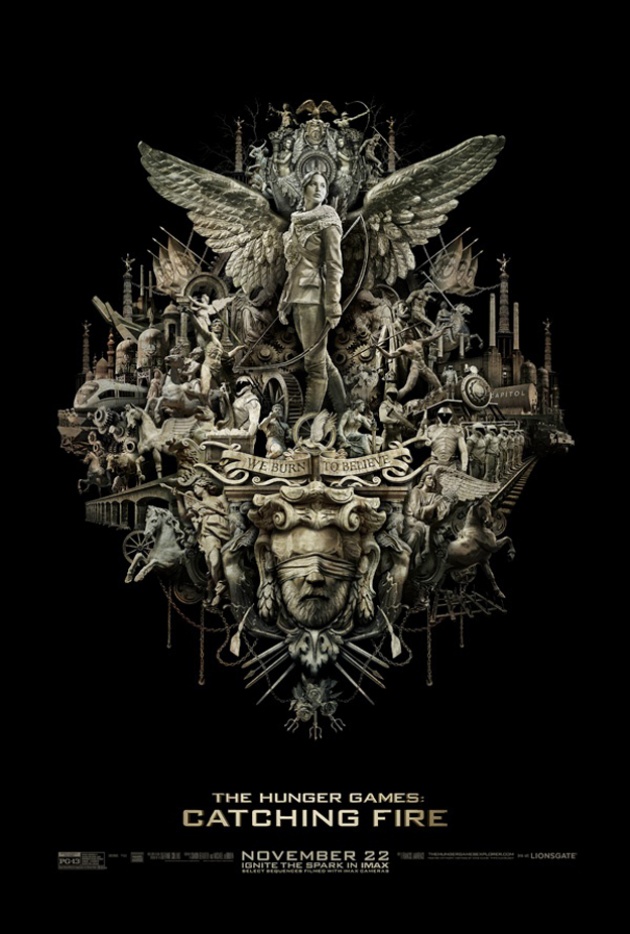 Starring stars Jennifer Lawrence, Josh Hutcherson, Liam Hemsworth, Lenny Kravitz, Elizabeth Banks, Stanley Tucci, Donald Sutherland, Phillip Seymour Hoffman and Woody Harrelson, The Hunger Games Catching Fire opens in U.S. theaters on November 22nd.
Follow Maumau Web TV on facebook and twitter!