This is my first blog post in a series about the best or most interesting social media campaigns in the film and entertainment industry.

In the history of movie online campaigns, the one for the Blair Witch Project, back in 1999, probably set the precedent for all the ones that would follow. This viral campaign used websites and message boards to create anticipation by mixing the movie plot with reality. But we'll go back to this one for a next blog.

Today I'd like to focus on a larger-scale campaign, the one for the movie Hunger Games, released earlier this year. The social media team at LionsGate understood quickly that they had to play with the already existent fanbase created by the book, and expand it. The key: Engage fans, give them an active role. Let's see how:
- A Twitter hashtags campaign allowing fans to choose a district and become district mayor or recruiter. Then, they would join the corresponding Facebook page for their district and actively participate in it.

- A main Facebook page for the movie but also, one for the Capitol, where you can get your District ID Pass and then join the Facebook page of the chosen District. Yes they also created a page for each district.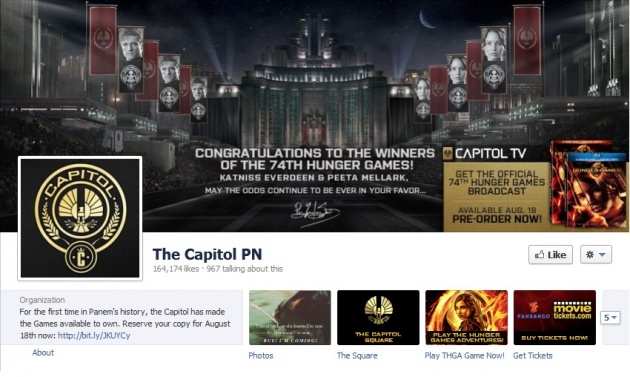 - Invitations on the Facebook page for the biggest fans to visit the set of the movie

- Using Twitter to relay offline media efforts, like the releases of the posters, by asking fans to look for the pieces online and solve the puzzle that would reveal the posters.

- A Tumblr Blog focused on the Fashion in the movie, involving fans by creating a contest.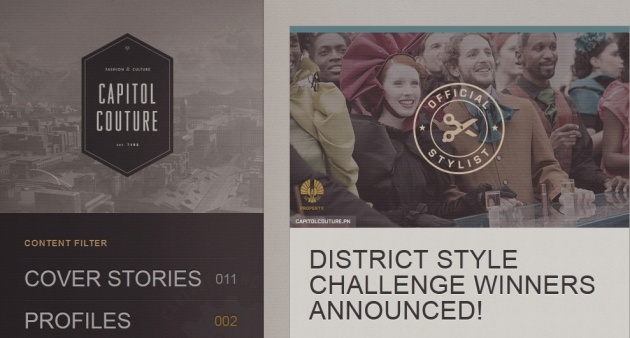 Some results:

- some Facebook posts received as many as 100,000 likes,
- the first trailer received 8 million views within the first 24 hours of its release,
- up to 100,000 tweets for a specific hashtag,
- between Facebook, Twitter, YouTube and Tumblr, more than 6.5 million fans/followers,
- more than $680 million revenues at the box office worldwide.
This campaign used all main social media platforms, with a specific goal for each one, and also combined them when needed. It focused on fans and fans only, and showed once again that engagement is a key to success in social media campaigns.