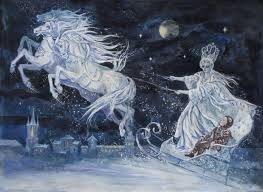 January 25, 2006, the 14th episode of Criminal Minds Season 1 was aired. Criminal Minds is one of its kind television show, which is enthralling its audience since 2005 September, till now. This particular episode of the season is often considered as one of the best. It depicts the interview, by BAU(Behavioral Analysis Unit), of a married couple, who are on a death row for committing serial murders of teenage blonde girls and their own two year old son. The couple, Jacob Dawes and his wife Sarah Jean Dawes, were pronounced guilty for the murder of 13 or more young girls and their only child Riley, and are two days prior of their execution.
The character of Sarah was played by Jeannetta Arnette. The whole story bounced between the the dynamics of Jacob and Sarah, their behaviour and reaction towards each other and to the BAU. The presentation of a mother protecting her child from all any kind of menace and evil was the forte of the whole episode. How far can a mother go jus for giving her child the life she has dreamt of. The epiphany of the ultimate altruistic love of a parent for the child, leaves a never-fading imprint on our hearts.
The character of Sarah, here, goes through the perils of being on a death row for 15 years, and eventually dying a painful death on "the chair" or "sparky", just for the love for her son. She confessed the murder of her son just to save him from his husband, who is a sexual psychopath. It is mentioned in the episode that Sarah was called "the ice queen" by the press during her trial in the 1980's. She truly justifies this title by simply maintaining a demeanour that is stoic and absolutely tired of the tribulations life has endured upon her. Her epic acceptance of her fate and the attitude of devoutness towards motherhood, verily ignites the basic instincts of every human being: protecting the ones own progeny no matter what..