Video Credits: Vishal Kalia via YouTube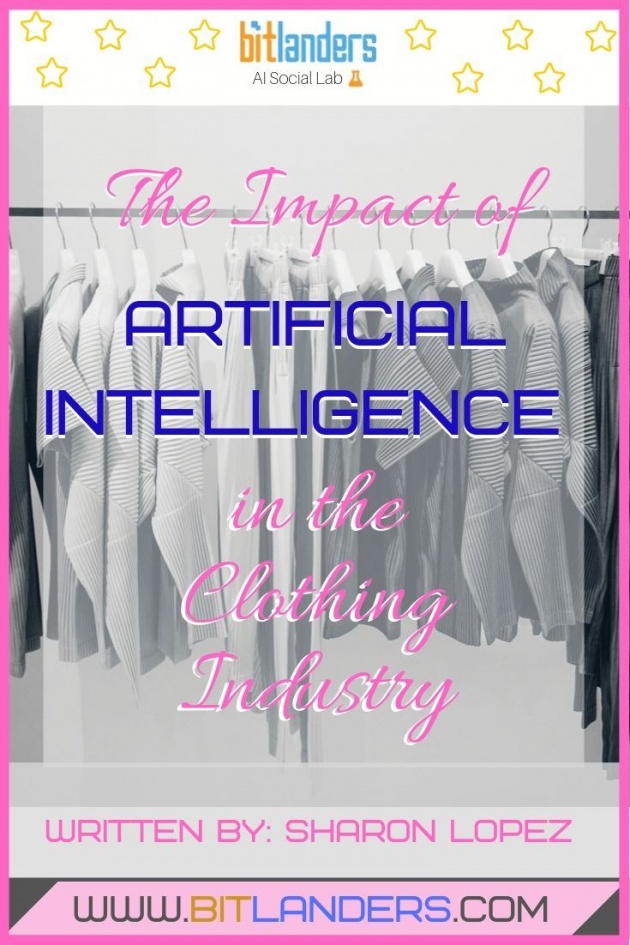 Image Credits: Sharon Lopez via Bitlanders
Background Image Credits: StockSnap via Pixabay
(Blog Graphics was edited via Canva)
Clothing is considered as one of man's basic needs alongside food including water, and shelter. Apart from being a social norm, clothing is used by humans to serve many purposes such as protection against harsh elements from rough surfaces, insect bites, splinters, among others by providing a barrier between the skin and the environment. Moreover, clothing is a shield from the cold or hot weather conditions.
In general, people love to look best especially during special occasions. That's is why most of us would invest a considerable amount just to get the best attire suited to a given event. This is the reason why designers and people behind the fashion and clothing industry should think more advanced in order to stay ahead of the game.
Not only that we look for unique and fashionable designs but we also consider the comfort and durability of the clothes we buy. Most of us would go after the quality of the product. As such, we should not only consider the appearance but the functionality as well. People's preferences may vary based on a variety of factors.
ARTIFICIAL INTELLIGENCE AND ITS APPLICATION IN THE CLOTHING INDUSTRY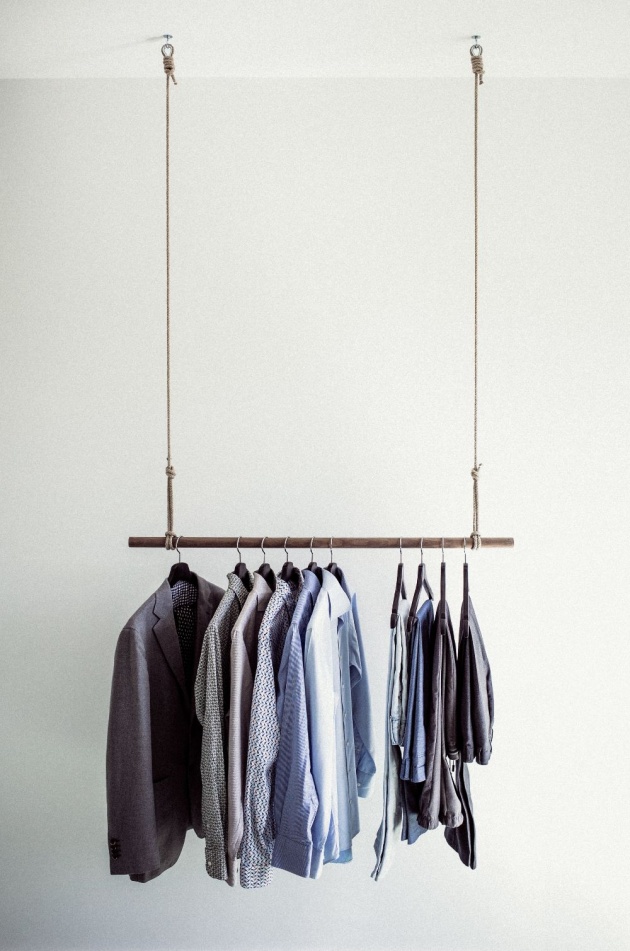 Image Credits: Free-Photos via Pixabay
With the advent of the new technology, many areas are slowly being dominated by machines and the clothing industry is not spared from this. Technology has been acknowledged as an important factor in business development and growth. With regard to the clothing industry, a competitive advantage in the global market may be attributed to the level of advanced technologies and automatic tools and equipment that are used in its designing, production planning, manufacturing, supply chain, and retailing.
Clothing manufacturers can meet the global market demand for high quality and reduced cost by constant adoption of newer technologies and automation for a quick response (QR) and just-in-time production.
Before we tackle the application of artificial intelligence in the clothing industry, let us first take a glimpse of the processes the companies need to undergo to deliver quality products to their customers.
MAJOR PROCESSES INVOLVED IN THE CLOTHING INDUSTRY
Look at the piece of clothing you are wearing right now. Do you have any idea of how many processes it underwent before you can finally make use of it?
Let's begin with the raw material used in order to produce clothing.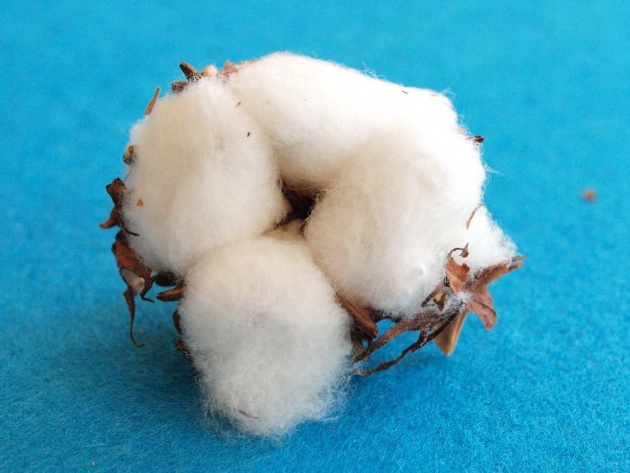 Image Credits: Montemari via Pixabay
Fibre - The Main Ingredient
There are different types of fibre being used in order to produce high-quality fabrics. Cotton (photo above) is the world's most important natural fiber. Have you ever thought about how much cotton is needed in order to make one shirt?
Cotton accounts for 40 percent of all world fiber production, according to PBS. China, the United States, and India produce over half the world's cotton. Cotton is used in 40 percent of the world's clothing -- from a man's dress shirt that requires 10 ounces of cotton, to a pair of jeans (24 ounces) or even a diaper that takes just 2.5 ounces. One 500-pound bale can provide 800 men's shirts
Source: Sciencing.com
>Textile Manufacturing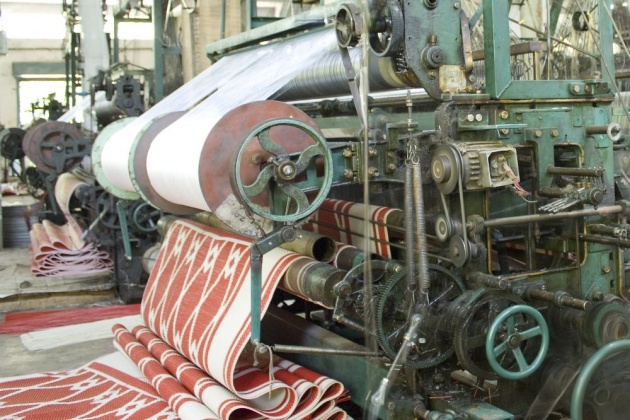 Image Credits: Pashminu via Pixabay
Textile manufacturing is the preliminary step in garment production. It involves the conversion of fibre, the raw material into yarn, then from yarn into fabric and printing before it can undergo another process.
>Garment Production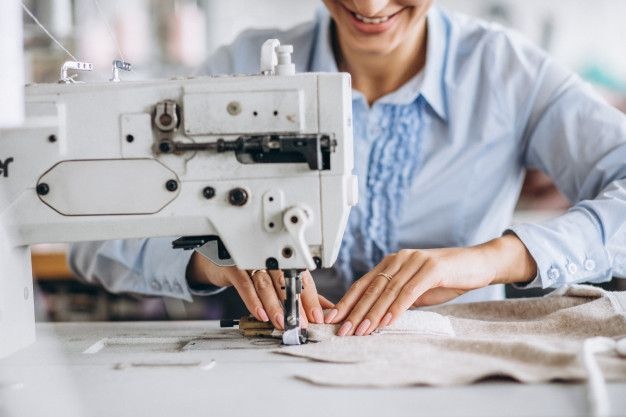 Image Credits: Senivpetro via Freepik
It involves a sequential process such as laying, marking, cutting, stitching, checking, finishing, pressing and packaging.
>Marketing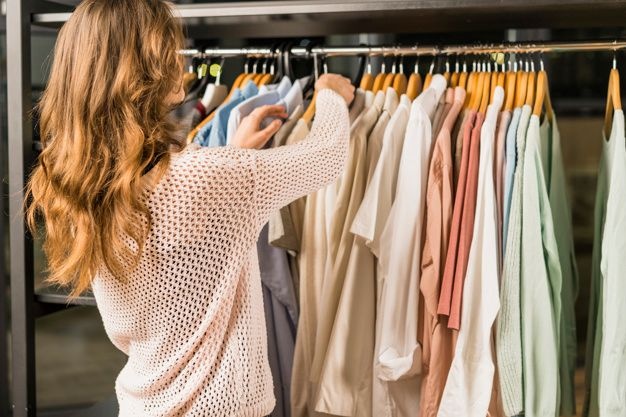 Image Credits: Freepik via Freepik
After the production process, finished products should be sold to the customers. This process is called marketing. It refers to activities undertaken by a company to promote the buying or selling of a product or service. Marketing includes advertising, selling, and delivering products to consumers or other businesses.
APPLICATION OF ARTIFICIAL INTELLIGENCE IN THE CLOTHING INDUSTRY
The clothing or textile business is a huge industry that employs human labor. A large number of the world's population is dependent on this field as their source of income.
The textile industry is one of the largest economic markets in the world, generating $450 billion and employing over 25 million people across the globe. It's estimated that over 120 billion pounds of textiles are made each year, a number that is ever-increasing because of constant high consumer demand. Specifically, cotton consumption rates feature all-time highs, with an annual demand of over 120 million tons. Source
But as the world evolves and new technology has been discovered and used, what would await the people who rely on this industry for their living? Let's find out from this c-blog which I created for you.
Let's talk about:
>Artificial Intelligence in Fabric Production
>Artificial Intelligence in Fabric Quality control
>Spreading and Cutting
>Sewing Automation
>3D Body Scanning, Design, and Pattern Making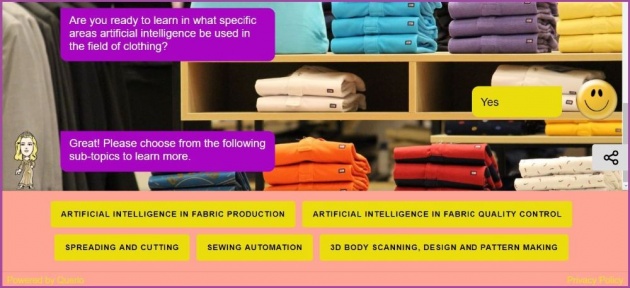 Image Credits: Querlo Screenshot Artificial Intelligence in the Clothing Industry
Join me in this C-blog:
CLICK HERE FOR A FULL-SCREEN VIEW
On the Final Thought:
Automation is now being utilized in almost every industry. Awareness of the current trend and knowing how we can adapt is extremely important. Change is inevitable and the only way to adapt is to continuously learn and grow with the new technology. Artificial intelligence is here to make things easier, safer and achieve a more productive and more successful life for all of us.
Thank you for reading.
You may also find the following interesting:
ARTIFICIAL INTELLIGENCE: How Can We Benefit From Sentiment Analysis
ARTIFICIAL INTELLIGENCE: The Concept and Use of Sentiment Analysis
ARTIFICIAL INTELLIGENCE: Everything We Need to Know About Querlo
★★★★★★★★★★★★★★★★★★★★★★★★★★★★★★★★★★★★★★★★★★★★★
Join Bitlanders AI-Themed blogging! Learn more about this from Micky-the-Slanted-Salerno's post:
Important Update: BitLanders AI-themed Blogging!
★★★★★★★★★★★★★★★★★★★★★★★★★★★★★★★★★★★★★★★★★★★★★
DISCLAIMER: The views and opinions expressed in this blog post are that of the author and do not in any way represent the agency or department she currently belongs to.
ADDITIONAL NOTE: The sites mentioned in this post are for information purposes only and links are provided for easy access. The author does not receive any remuneration from the said companies or sites.
★_★_★_★_★
Written for Bitlanders
by ★Sharon Lopez★
Date: October 11, 2019
Connect with me!
★ IDEAL CAREER IDEAS★FACEBOOK★TWITTER★PINTEREST★LINKEDIN ★
All Rights Reserved 2019