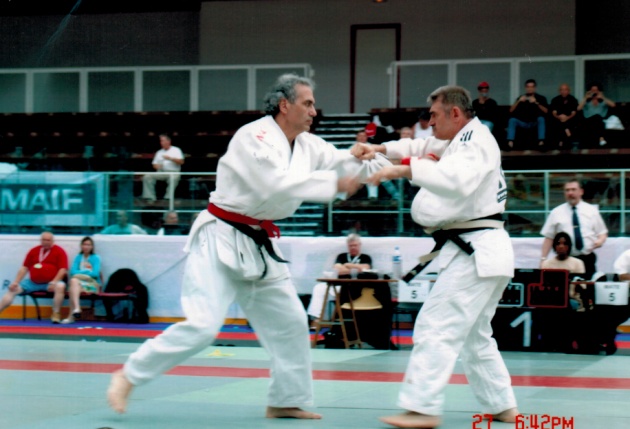 This morning, my friend and fellow Judoka Arthur Canario surprised me with a beautiful email regarding the research I am doing on Judo and its importance in people's life. Below is what he wrote me:
You pose the question "What does judo mean to me?"
Let me quote the poet Robert Browning and say:
"Let me count the ways I love thy.
"
Judo has been a major part of my life since my parents gave me a 6-month Judo course as a Christmas present. I competed actively from age 16 until I entered medical school at age 21, but I didn't stop Judo. The stress of medical school was instantly forgotten when I stepped onto the mat, even 10 years later after completing my Orthopedic Residency.
I joined the New York Athletic Club in 1981. I have worked out there since with life long friends, finishing the evening with dinner in the Tap Room. The stress of an Orthopedic surgeon also disappears every Wednesday evening.
In 2005, friends at the AC convinced me to compete again in a Master's competition where you fight others based on the age and weight. Once again, my life was changed as I was given something to fight for. I now train with vigor when competition approaches and I am in better physical shape at 63 than I was at 50. I have traveled the world for these competitions and will be training hard again in September for the world championship in November, held this year in
Abu
Dubai.
Judo has been a focal point of my life and I still thank my parents for that 6-month course given to me on Christmas so many years ago.
Arthur Canario is also a major sponsor of the New York Open Judo Cup held in NYC every year and possibly the best Judo event in North America:
I also invite you to read Lynn Goldberg's latest article The Importance of Judo In My Personal Life, another great insight in the life of a man and his relationship to the sport of Judo.