For filmmakers, film festivals are a great way to screen your films on a big screen in front of appreciative audiences and network with festival staff and other filmmakers. One thing a lot of filmmakers forget about are some of the more niche film festivals. For me, I'm part Asian (Japanese) descent. Therefore, I qualify to screen at many Asian American/Canadian film festivals. It's a wonderful circuit of film festivals. I've found that many of these niche film festivals are like tight-knit families who go out of their way to make sure filmmakers are well taken care of and shown really great hospitality. They are also important because they raise awareness for films made by particular minority groups or express themes that may not get as much exposure in a mainstream market.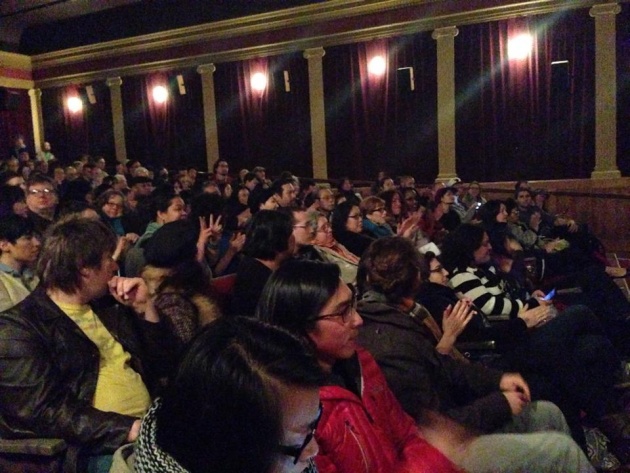 (a sold out screening at the SAAFF 2014 at the Arc Ridge Theater - photo courtesy of SAAFF Facebook page)
The Seattle Asian American Film Festival is one of these festivals. Originally, Seattle had the Northwest Asian American Film Festival which I attended way back in 2005 with my film, "What are You Anyways?" Although, a couple years later it shut down. Last year a new group of dedicated Asian American film lovers got together to create the Seattle Asian American Film Festival.
The SAAFF actually has been a big supporter of my work and screened my film One Big Hapa Family in the summer of 2013 as part of their outdoor series in Hing Hay Park in Seattle's Chinatown. Recently at this year's festival that ran February 6 to 9, they screened my film Yellow Sticky Notes | Canadian Anijam.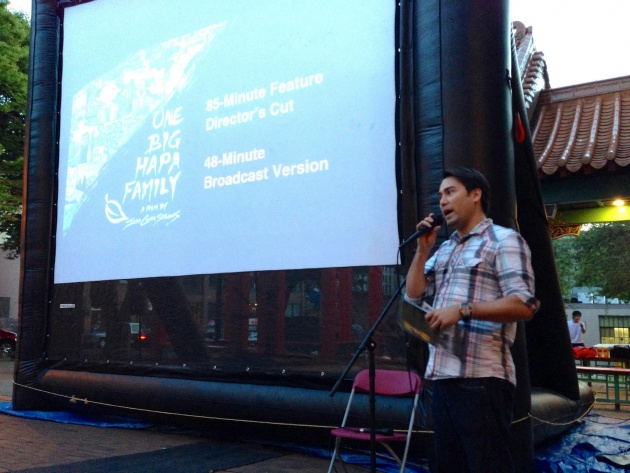 (Outdoor screening of One Big Hapa Family presented by SAAFF's Summer Screening Series - photo courtesy of SAAFF Facebook page)
Since I live pretty close in Vancouver, BC, a 2 and a half hour drive to Seattle, I jumped in my car and crossed the border to attend my screening and co-present one of the screenings on behalf of my next film, Mixed Match. I was only there for two days of the festival (Saturday/Sunday) but I was really impressed with the tight organization, support from the community, and a few sold out screenings! Overall, I had a wonderful time, saw a bunch of filmmaker friends I haven't seen in a while and drank some wonderful beer from the local beer sponsor Hilliards. The festival had a great VIP party that Saturday night and I caught about 5 screenings.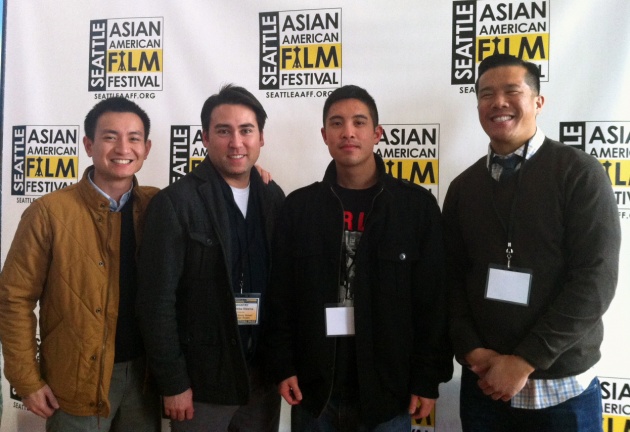 (Hanging out with some filmmaker buddies, Boa Tran, Byron Q, and Chris Woon)
So, if you're a filmmaker of a particular nationality, community group, ethnicity, and/or film genre make sure to seek out niche film festivals that you could qualify for. They offer great opportunities to screen to passionate audiences who relate to and support the work you're presenting. Through these festivals, I've been able to build a wonderful loyal fan base. Some of these Asian American film festivals who have really supported my work, include the San Francisco Asian American (CAAMFest), LA Asian Pacific, San Diego Asian American, Toronto Reel Asian, Vancouver Asian, DC Asian Pacific American, NY Asian American, DisOrient, Boston Asian, and Dallas Asian Film Festivals to name a few!
Thanks for reading and please subscribe for updates on new blog posts and films uploaded to Film Annex!