As an independent filmmaker I started like many others, shooting a lot of amateur shortfilms in order to learn all tricks and stuff that could make me become a better director but, as usually happens, the AUDIO part was pretty lame. Of course, at the beginning you don´t have-can´t afford nice microphones or recording devices, you don´t have a protools-whatever audio program license etc. so you have to deal with it, until you find someone like José Luis Canalejo, who does this: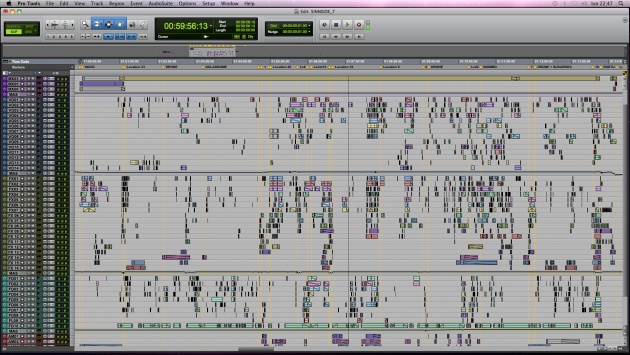 That´s Sinnside´s sound design.
As a sound engineer, Jose Luis told me it would be better to create the whole sound track in postproduction, so that´s why you won´t see any microphones at the shooting, he did everything recording himself + using his own sound libraries + recording some voices of the characters to make the project feel alive and fresh; different. Also, we could play with volumes as we wanted.
The final result is awesome, the design is so complex and deep that you can listen to breathing of the characters, the clothes when they move, everything is there! Of course, for doing such a job we had to be very close on the editing part (when I edited Sinnside I wasn´t hearing a thing, so for me it was a little bit difficult but later it fit perfectly well).
You can check some of the result in this particular horror scene:
We used the same technique in Heraion as well, with similar great results. Here´s also the design for that project: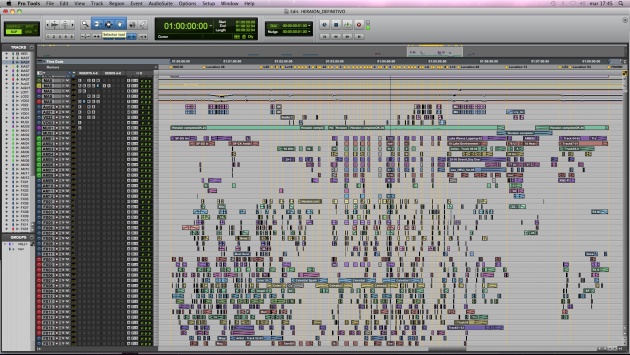 Also, a scene of the project:
As you can see, Sound Design is key for our projects, it adds 50% or more meaning to what you are watching and it´s a very complex and difficult world which we filmmakers need to know and understand so we can release a great final project.
Next week I´ll blog about the importance of having an Original Soundtrack and I´ll show you some partitures from Sinnside´s one.