The Kalash People At Chitral Valley
The past of the Kalash is covered in ambiguity. A long held passionate outlook is that they are descended from the deserters of Alexander the Great's military, but there appears to be modest tangible data to maintain this theory. More ever, the Kalasha themselves explain, they are descended from the Alexander's army. The Kalasha people have light and fare skin and some of them have light colored eyes, truly very beautiful women having with a good height and really traditional people. Even, in this modern world they never left their culture and way of living and they are most unique you never can find anywhere else.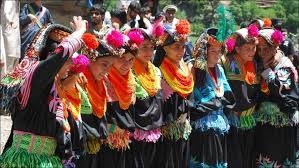 I personally have gone there and talked to them about their customs then they themselves explain that they are descended from the sixteenth and youngest son and daughter of Adam. They were married to one another and the place they first established in was called (Tsiam). According, the date and background information no one has positioned the country or region of this name.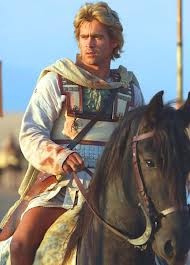 They stated that the Kalasha belief that the God had kept the Kalash as his own preserve and they never offer pray to anyone. The worship way of method is almost similar to Hinduism; they follow the Vedic religion from the ancient time, but they never offer pray just have believe as like Hindus. Some sort, the kalash people converted into Muslim because the majority of Muslims in Chitral valley they conquest of Islam. In estimation, before the kalash people were almost 50,000 but now they reached almost 1000. They people who are converting their religion as a Muslim then they left their dressing style too. As like we know the ladies of Kalash are wearing black dress long enough till ankle and feast sash around the stomach. They wear very embroider and voluminous dresses and wear handmade and bead jewelries all around the neck, arms, and wear very fascinate headpiece decorated with cowries shells, beads and buttons. The men are very traditional wear chitrali shalwar kameez and Chitrali caps and put feathers and flowers in the brim of the cap. They are popular belief among because of their traditional background and famous history that the Kalasha are existed from the soldiers of Alexander. According to some people they mentioned, some of the troops of Alexander liked the valley and loved to live there.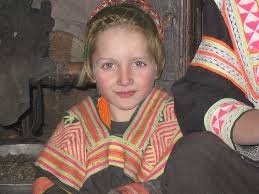 They are very beautiful and traditional people; all over the Global world, people are specially keeping enthusiasm and warmth desire to see this people and their beautiful place. Every year you can see around 10,000 tourists there; because of them they kalasha people are having their life in a high peak. I am well aware about this people because I belong from that area. They are very unique people you never can find anywhere else in world as people like them.
The rest part of my article will come soon……