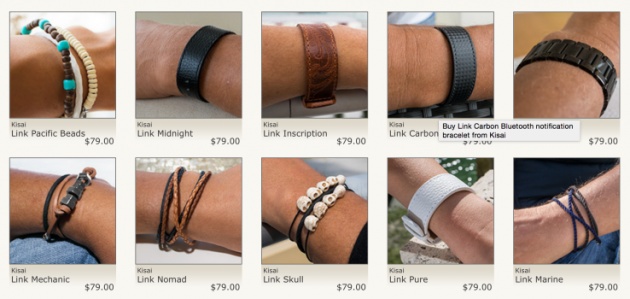 As a slave to fashion, I have to look great all the time. But how can I do that when I have to wear so many amazing wearables? You can't have fashion and electronics. Luckily, Tokyoflash has just the thing. Called the Kisai Link, this is basically a little Bluetooth dongle that you wear on your wrist. It notifies you of phone calls and messages via various blinking LEDs as well as different vibrational patterns. It has no screen so it can last five days on a charge and it comes in multiple fashionistic styles.
Tokyoflash is best known for their decidedly odd fashion watches and we've talked about a number of them over the past few years. The Link is different, however, in that it eschews almost all of the wacky nerds styling of the previous devices and is instead aimed at a more fashion-forward crowd. Because the Link actually just looks like a bracelet it allows you to stay connected without looking like a cyborg.
The Link is shipping now for $79 and comes in multiple styles for fashionable men and women. I, for one, welcome our fashion robot notification overlords.