The Science Fiction film The Last Days on Mars has released it's first poster today and you can check it out here.
Synopsis

Men has arrived for the first time to Mars and on the last day of their mission, a crew member believes he has made an astounding discovery – fossilized evidence of bacterial life. Unwilling to let the relief crew claim all the glory, he disobeys orders to pack up and goes out on an unauthorized expedition to collect further samples. But then mysterious accidents and disappearings make them think the fossils aren't dead. As the group begins to fall apart it seems their only hope is the imminent arrival of the relief ship Aurora.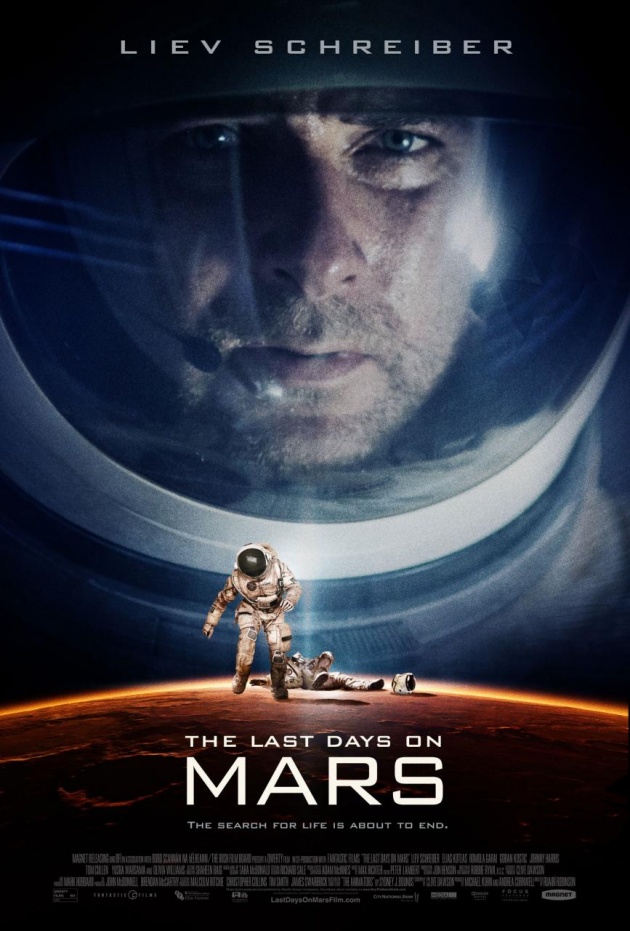 If you plan to spend your Last Days on Mars, December 6th its the date!
Follow Maumau Web TV on facebook and twitter!