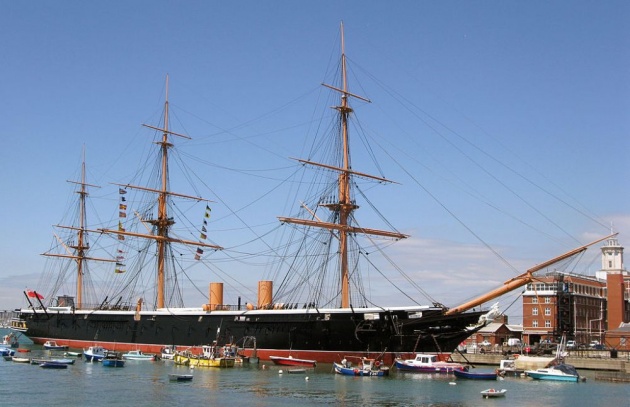 On 29th December 1860, the HMS Warrior was launched.
Warrior was a ship in the British Royal Navy and the second ship of its name. It was also the name ship of her class of armoured frigates, of which there were two, Warrior and HMS Black Prince.
HMS Warrior was the first ever armour plated and iron hulled warship, and was built in response to France's launch of the Gloire in the previous year, the first being the first ocean going iron clad warship.
HMS Warrior is currently in Portsmouth as a museum ship and part of the National Historic Fleet.
Image: By geni (Photo by User:Geni) [GFDL (www.gnu.org/copyleft/fdl.html) or CC BY-SA 4.0-3.0-2.5-2.0-1.0 (creativecommons.org/licenses/by-sa/4.0-3.0-2.5-2.0-1.0)], via Wikimedia Commons (commons.wikimedia.org/wiki/File:HMS_warriorjune20092.jpg)