The Literay Cafe is an event where the students read at least three book for about six months, first they have to write a paraphrase, after that they write an outline an finally and essay, at the end of each semester there is a closing activity in the school (the Literary Café), where the students have many activities related with books, many students and teachers colaborate with the activities while others are participating in the event.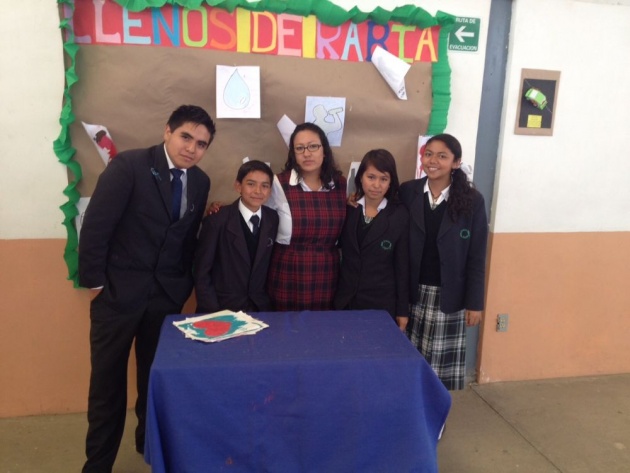 In this picture there are many students of the first semester of High School Level groups A & B with the teacher Manuel Nieves, who was the coordinator of this event.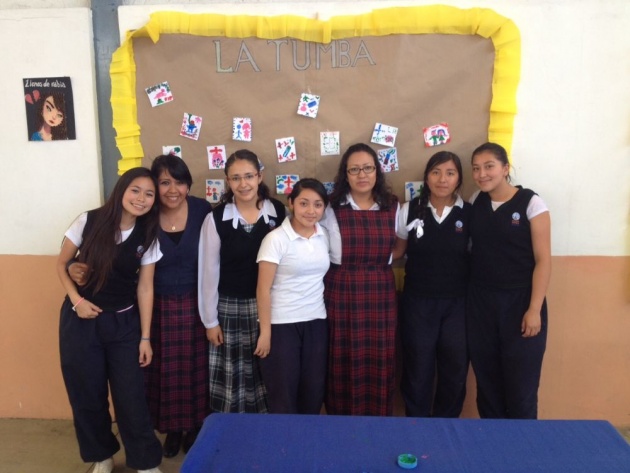 In this picture the students of the second year of High School Level with the teachers during the event.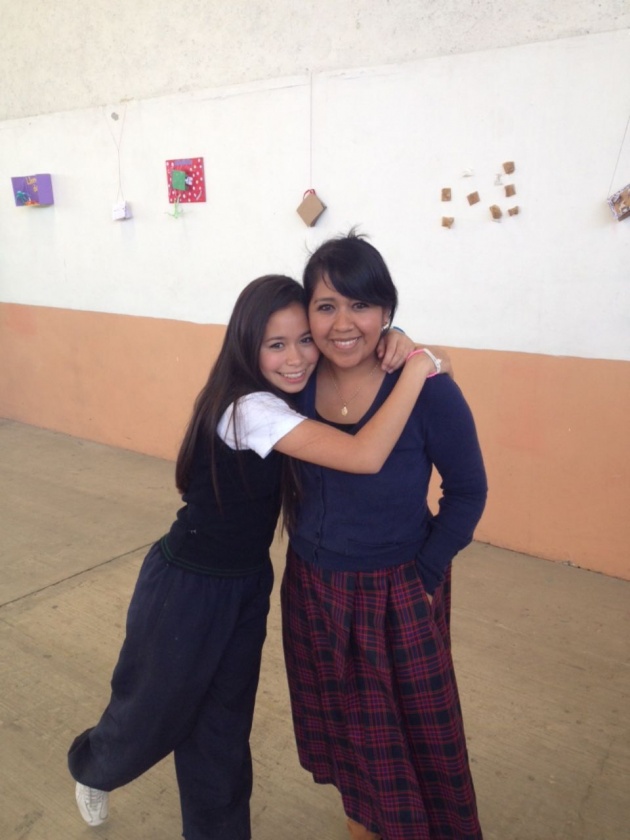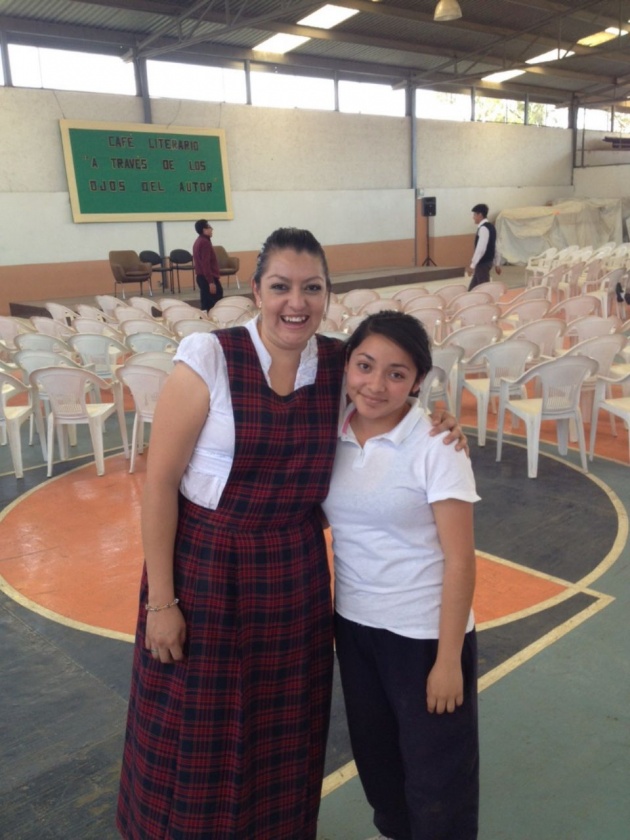 From left to right: Mitzy Deymi and teacher Leticia Perez (Computer sicence teacher), teacher Laura Lopez (Educational Diagnostician) and the student Angeles Bajonero.
In the literary café the students share their reading experiences with the books and have feedback experience about it, many teachers and students go to the event as participants.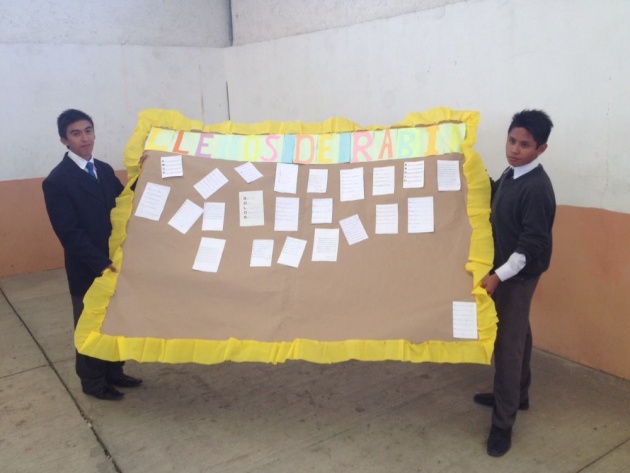 The event was pleasant for the music bu the students Emilio Lopez, Enrique Mata and Uriel Vazquez (Second year of High School Level)