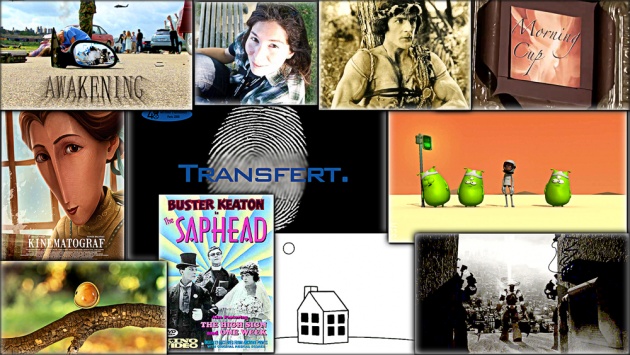 Happy mid-week, everyone!
This week, we chose to highlight the work of an Italian animator and filmmaker, Beatrice Ciampi. While attending different graphic and design schools in Europe and Canada, Ciampi discovered animation and started using it as an opportunity to communicate her story ideas without limitations. In Lucky Day, she explores the theme of the Grim Reaper with humor and promising skills in character design. She realized this school project by herself from beginning to end and shares this experience with us in a blog post, along with some stills from her other films. We wish her a successful career, which she already sees as a "journey in the creative world."
Our Web TV of the week is Tarzan the Tiger. Through 15 chapters, Lord Greystoke (Tarzan) and Lady Jane will go back to the jungle to seek a hidden treasure while trying to escape from slave traders. For most of us, this sounds like a crazy and dangerous adventure, but for Tarzan, it's just like going back to the daily grind, even if he accidently loses his memory! Will he get it back and be able to return to his new life away from the jungle? Tune into Tarzan Web TV and find out.
And now the 9 top movies of the week. Classics, animations, web series..., there's something for everyone!
Morning Cup by Darla Cat
The Saphead by Buster Keaton
Transfert by FatCat Films
Awakening by JBMovies
Rude by the Vancouver Film School
Sunset by Tomas Schats
The Kinematograph by Platige Image
Lore The Game by Beatrice Ciampi
Güveç by Gokalp Gonen

For recent updates and more short films, follow us on Facebook and Twitter.
The Film Annex Team