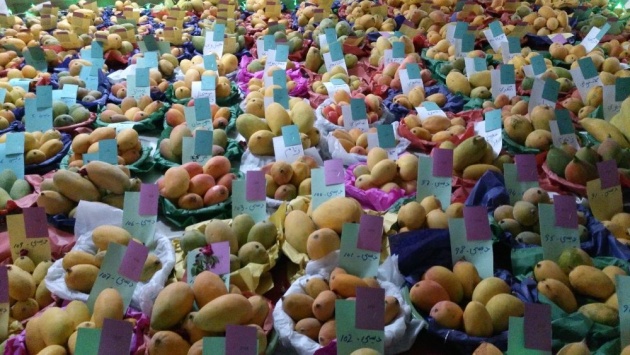 Mango is a tropical fruit, native to South Asia, where it has been cultivated for thousands of years. It is the national fruit of India, Pakistan, the Philippines and the national tree of Bangladesh. In Pakistan the major mango growing area is the district of Mirpurkhas in Sindh Province, where the annual mango festival is held.
The 50th mango festival was held this year, by the Export Promotion Bureau of Pakistan, marking its golden jubilee. Some 360 owners of mango orchards had registered themselves to participate in the festival.The mango festival was started in 1957 as an informal show on a small scale by local mango enthusiasts. But since 1967, it's been officially held every year in June. And just how many varieties of mangoes are there? Well, before now, I knew mangoes only as…..well, 'Mangoes', but I was surprised to know that there were not 5 or 10 but 100s of varieties grown in the country. In this year's show a total of 183 varieties and a number of other summer fruits were on display; yes, that's 183, and they range in size from a walnut to as big as a melon. Oh! And they come in all shapes and colors.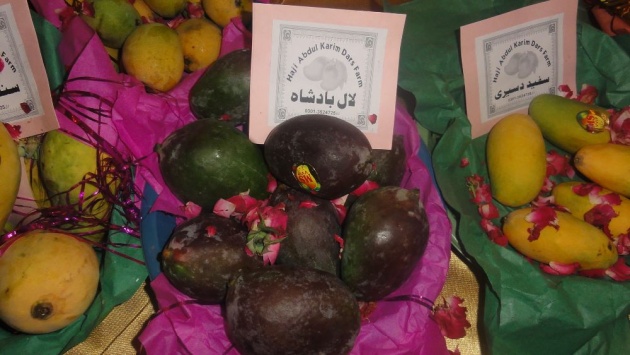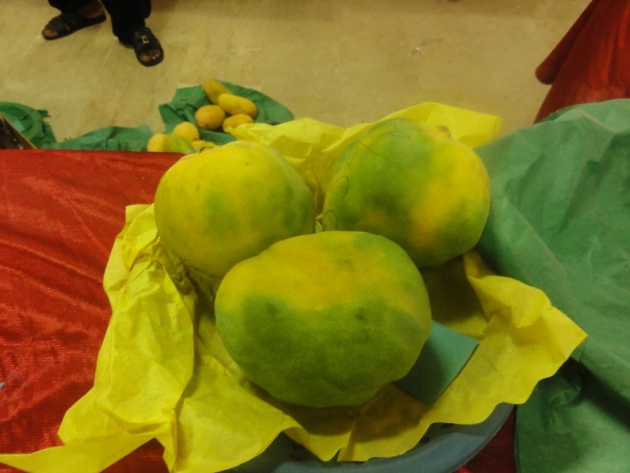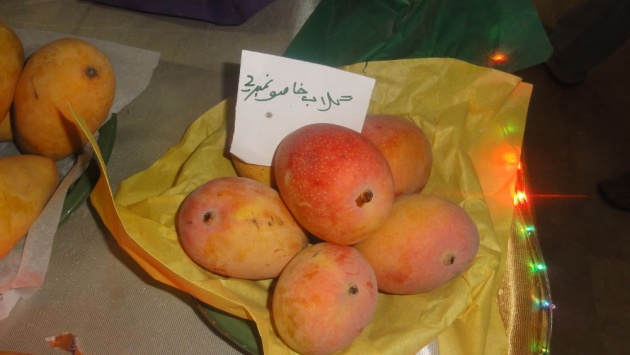 Mango is one of the main export fruit of the country. In 2015 alone the country earned Rs39 billion from its mango export to about 45 countries. Mangoes are cultivated at 52079 hectors in Sindh province of Pakistan; on 6895 hectors in Mirpurkhas alone.
Varieties
There are over 200 varieties of mangoes including Sindhri, Langra, Dusheri, Neelum, Anwer Ratol, Bengan Pali, Gulab Khasa, Chaunsa, Saleh Bhai, Siroli, Alphansa, Zafran, Swarnarica, Collector, Desi as the most famous among them.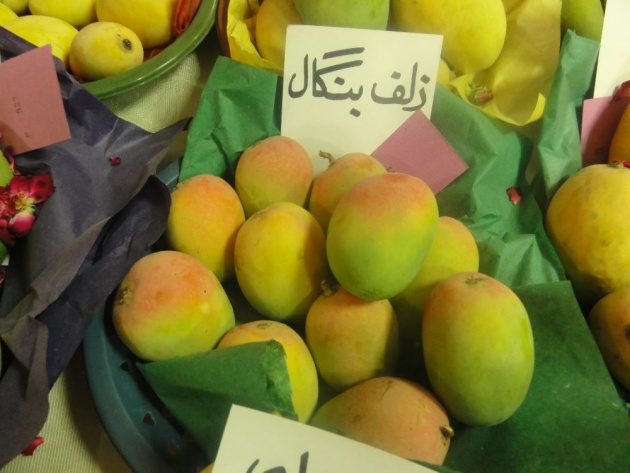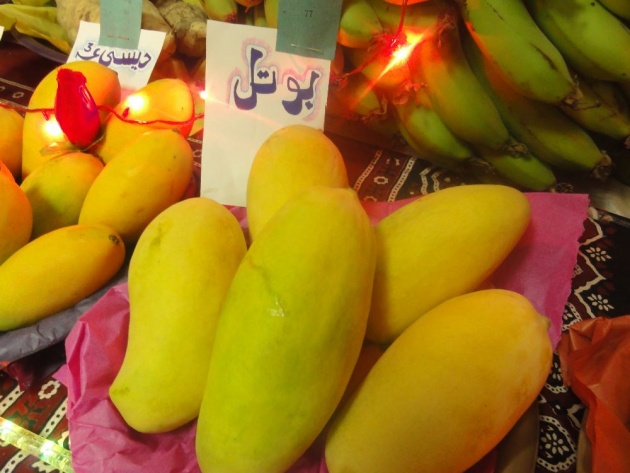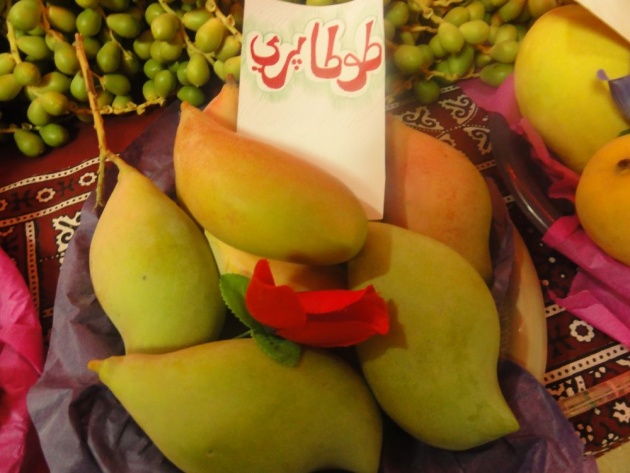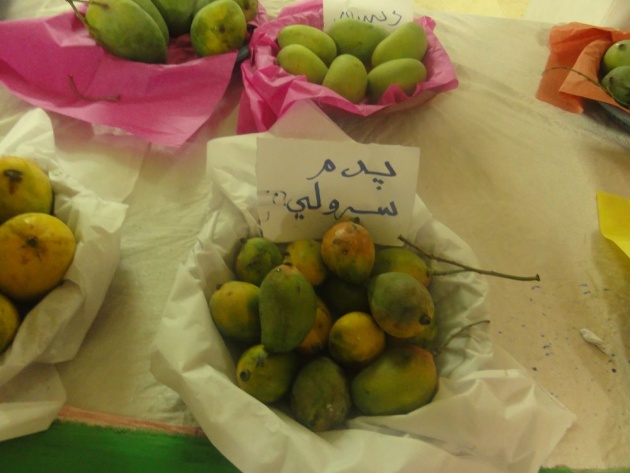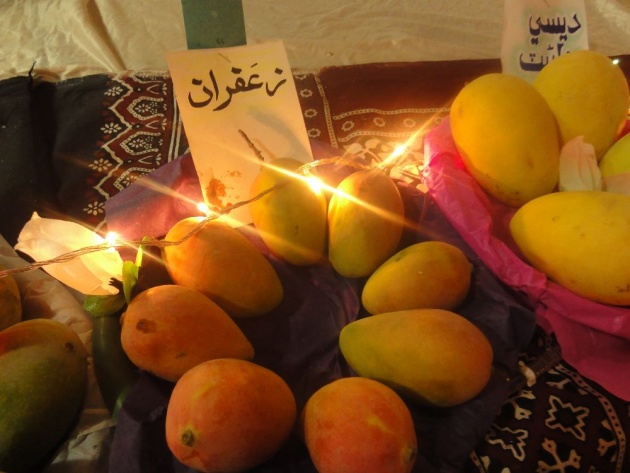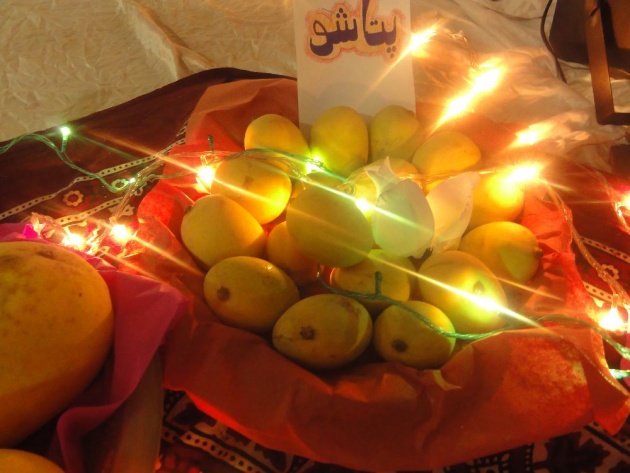 view the full gallery here
Some are even named after famous Indian actors and actresses.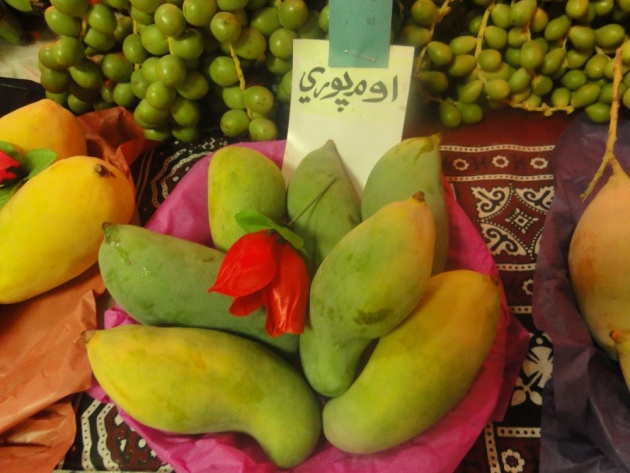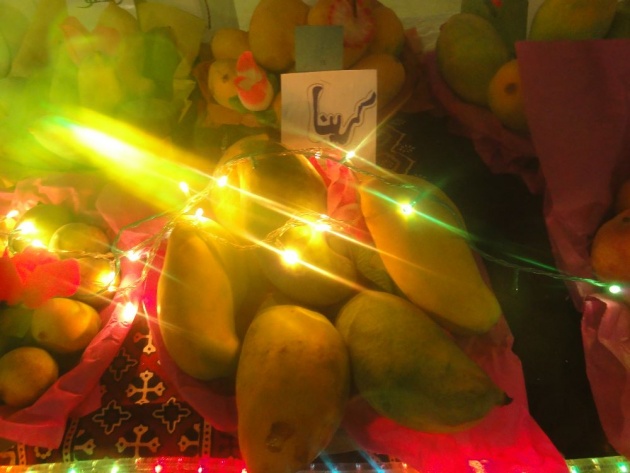 There is a Contest too
Best mangoes are given awards at the end of the festival. Stalls are organized according to the size of the landholding of the owners: those with less than 50 acres fall into the C category, those between 50 and 100 acres are classified as B and more than 100 acres as A. The mangoes are compared within each category and prizes are given accordingly.
Other Tropical Fruits at the festival
Other tropical fruits, like Jeck Fruit and Sapoti, are also displayed at the festival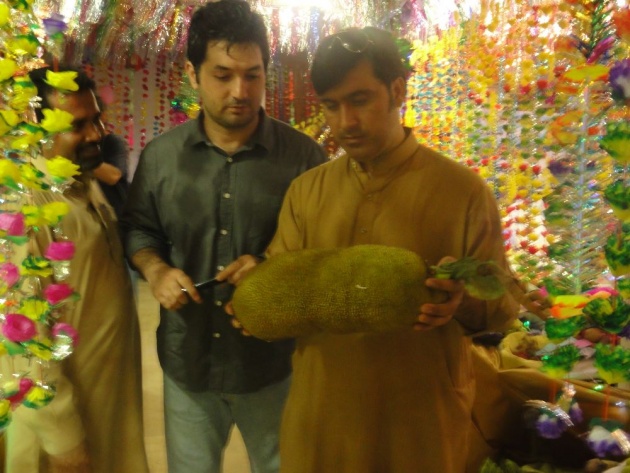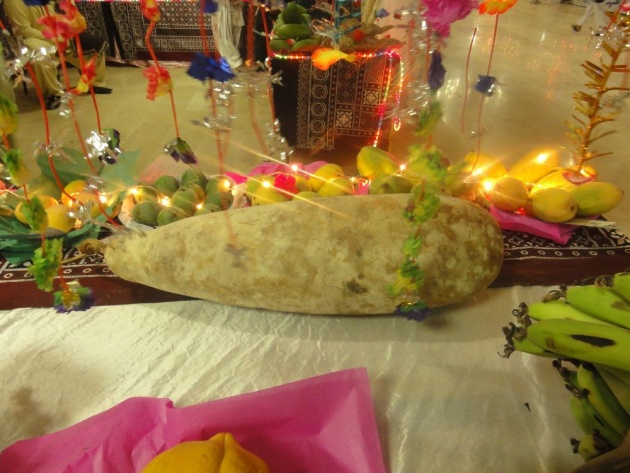 Sindhi Culture
The festival also highlights the culture of Sindh in the form of art and embroidery. The images below beautifully depict the life of Sindh intertwining with agriculture and livestock.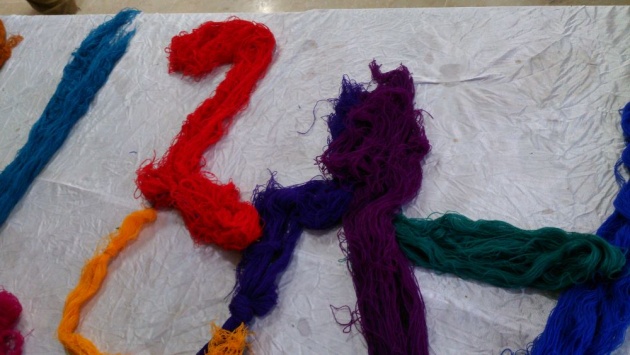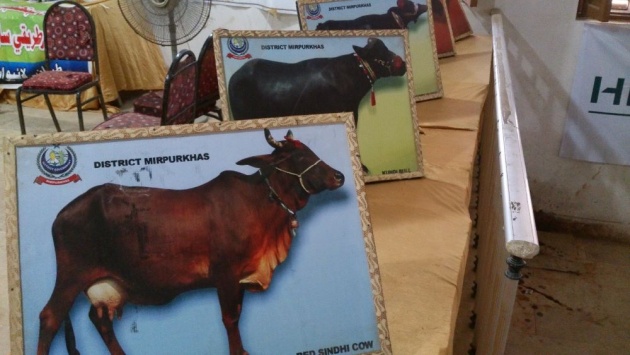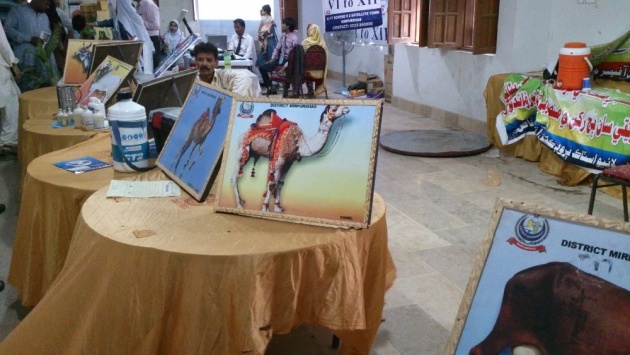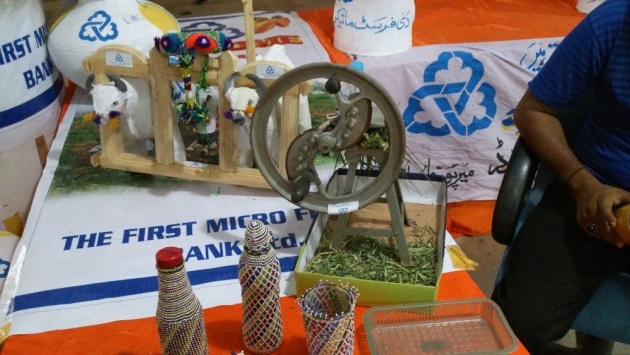 The torrential rains of 2011 and the subsequent floods that drowned almost one fifth of the country also destroyed almost 20 per cent of the mango farms, some dating back to 1904. But this industry is springing back and regaining its strength.