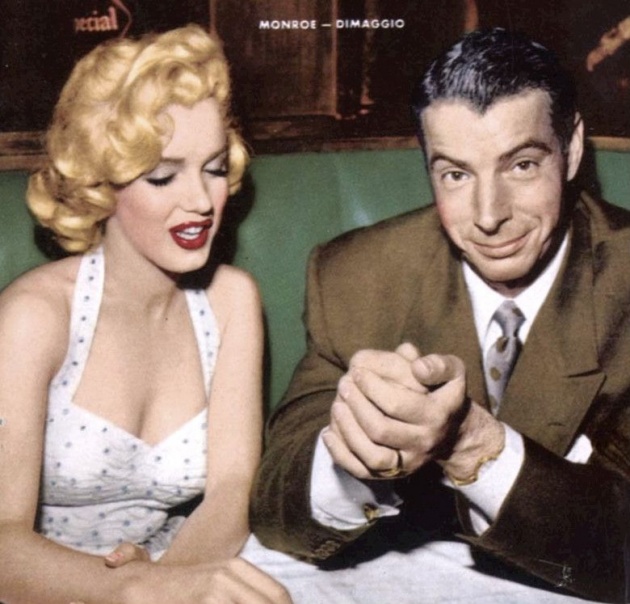 On January 14th 1954 Hollywood actress Marilyn Monroe married Joe DiMaggio, a baseball player for the New York Yankees.
This was Marilyn's second marriage, the first being when she was only 16. Like the first, this one also ended in divorce - and even quicker. This marriage did not even see out the year, with Marilyn filing for divorce on the grounds of mental cruelty. She claimed that DiMaggio was jealous of her being more famous than him.
Later, her relationship with DiMaggio improved again, to the extent that he asked her to marry him a second time, although she declined.
image: By Copyright not renewed (eBay cover) [Public domain], via Wikimedia Commons (commons.wikimedia.org/wiki/File:Marilyn_Monroe_Joe_DiMaggio_January_1954.jpg)