Video credits: Jean Beltran via bitLanders
"Wild monkeys are very fun and entertaining!", states my older brother who was enthusiastic as he narrated how he and his family in law had enjoyed their whole time interacting with the monkeys at Rajah Sikatuna National Park. I got curious as to how these monkeys look like in person and so I was swayed to go over and visit the park, in the first place, I have never been so close-up to the point of feeding monkeys.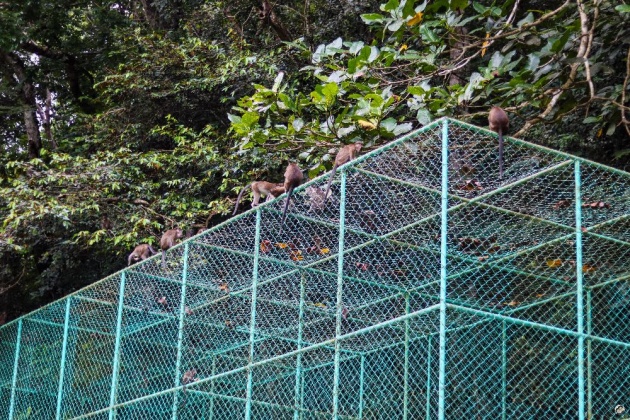 Image credits: Jean Beltran via bitLanders
This blog entry is all about our tour at this new or shall I say emerging tourist destination in Bilar, Bohol. Join me as we feed the wild monkeys and also feel the cold breeze of this protected park in the island of Bohol.
Land Trip to Bilar Bohol
After our sumptuous lunch at the Rio Verde Floating Restaurant in Loay where we had a Filipino buffet, serenaded from the sole entertainer inside the floating restaurant as well as met the members of the Ati Tribe at the stopover, we headed to our vehicle for our next trip - to the monkeys!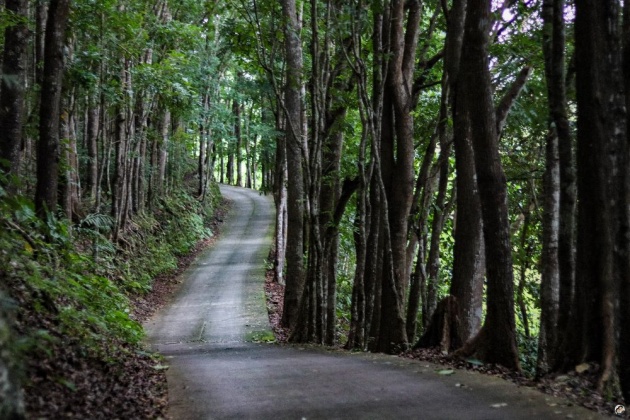 Image credits: Jean Beltran via bitLanders
Just two days ago, my brother and sister in law had visited it and were very ecstatic with the interaction they had with the monkeys. Their stories were so persuading we do want to also experience the same.
Our vehicle went into the intersection from Loay going to the touristy town of Loboc. There we spotted the other tourist vehicles, the floating restaurants of Loboc which was occupied by a lot of Koreans, Japanese and Chinese and a lot more. We passed by the green scenery of the river. The Tarsier Sanctuary, a new one was on our left. We have seen tarsiers more than ten times although I don't have a very nice photo of them, we skipped that, perhaps James and I will go back in the future.
Anyway, as soon as we reached Bilar, we were welcomed by the famous Man-Made Forest. We thought of taking a photo together with the entire family but we decided to do it later since it was already past two in the afternoon, all of us were excited to see the monkeys. My niece and nephew were already sleeping by this time. Unfortunately, when we were on our way home, it rained hard that we were not able to take a family photo after.
Video credits: Jean Beltran via bitLanders
We reached the main market of Bilar, our youngest hopped out and bought some bananas as well as peanuts, as the monkeys love these two.
It was an uphill ride towards the park and there was a thick forest around us, the roads were green which showed a sign of not many vehicles passing by, moss and other green stuff had grown on the sides.
Entrance Fee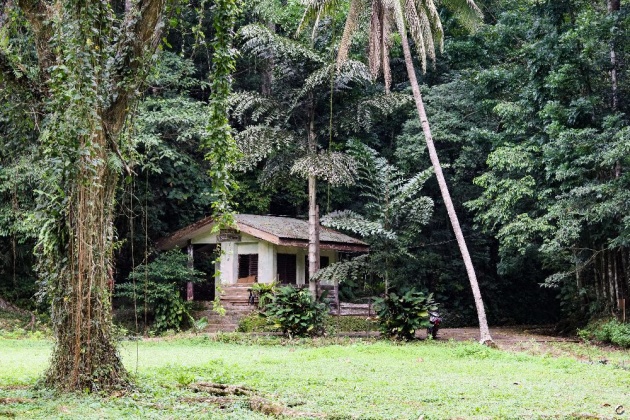 Image credits: Jean Beltran via bitLanders
A stopover prior to reaching the Rajah Sikatuna National Park was required. The entrance fee of Php 10 per person, as well as the preparation of the bananas, was required here. There were some workers, volunteers who went out and we handed the pack of bananas to them.
The volunteers had to slice it in pieces suitable for the bananas to eat. They still had their peels on though. The two volunteers came with us up towards the park.
Rajah Sikatuna National Park and Protected Landscape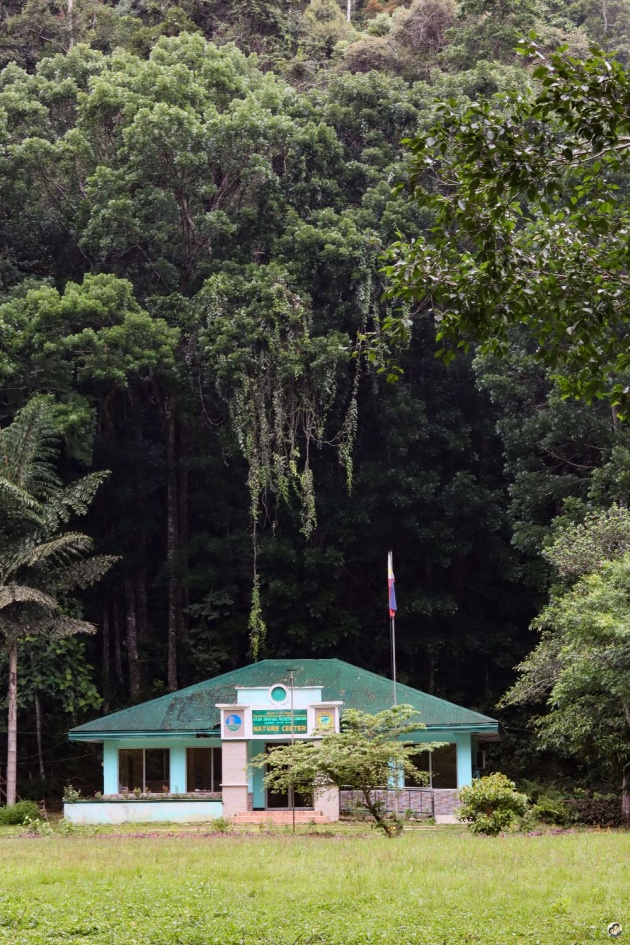 Image credits: Jean Beltran via bitLanders
Just a few days ago, some wildlife photographers came to take photos of the vast wildlife of Bilar in this protected landscape. According to the volunteers, there are seven towns which have been declared as protected, no illegal activities are allowed such as tree logging, or even catching wild animals. There are certain watchers and nature protectors in the following towns: Bilar, Valencia, Carmen, Sierra Bullones, Garcia Hernandez, Dimiao, and Batuan.
In Bilar specifically, the Rajah Sikatuna National Park covers 9000 hectares of native Molave forests, this explains the vast number of wild animals including the monkeys. Aside from that, they got wildlife preserves for the popular tarsiers, and a lot of other endangered animals such as the flying lemurs, the civet cats, various monitor lizards, and several species of monkeys.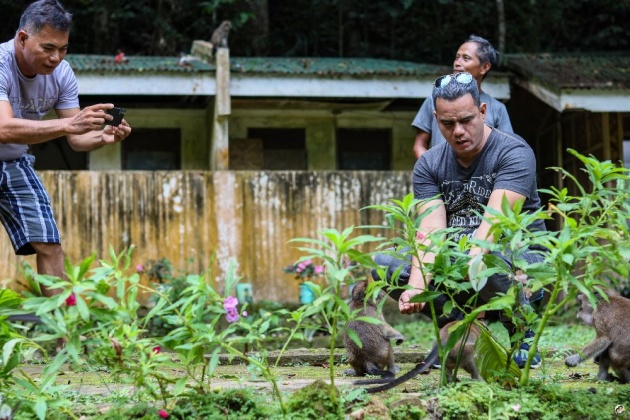 Image credits: Jean Beltran via bitLanders
The evident lush forest made me think that there are still a lot more to be discovered in that thick jungle. The road towards the park was also narrow, allowing only one vehicle at a time. The limestone entrance was so narrow that when passing by, the ferns and other mosses can almost touch the vehicle.
Then we were welcomed by a wide camping or picnic area where there were only a few constructed establishments, one of them was a nature and rescue center, another was for the farmer's association, a Ramon Magsaysay statue and a meeting place for the members of the Rajah Sikatuna Protected Landscape.
The Mischievous Monkeys of Rajah Sikatuna National Park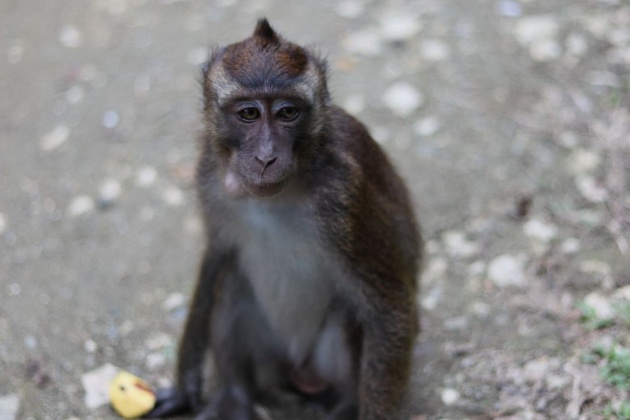 Image credits: Jean Beltran via bitLanders
As our vehicle came to a stop near the rescue center, we could see the wild monkeys coming down from the trees, somewhere sitting on the top of a huge green three-story cage while some were slowly crawling their way down towards us.
These monkeys as per the volunteers are undisturbed moreover roams freely in the park's interiors. They are very friendly but sometimes can be naughty and mischievous, they'll jump to take any food from your hand or even those stuff which they think can be eaten.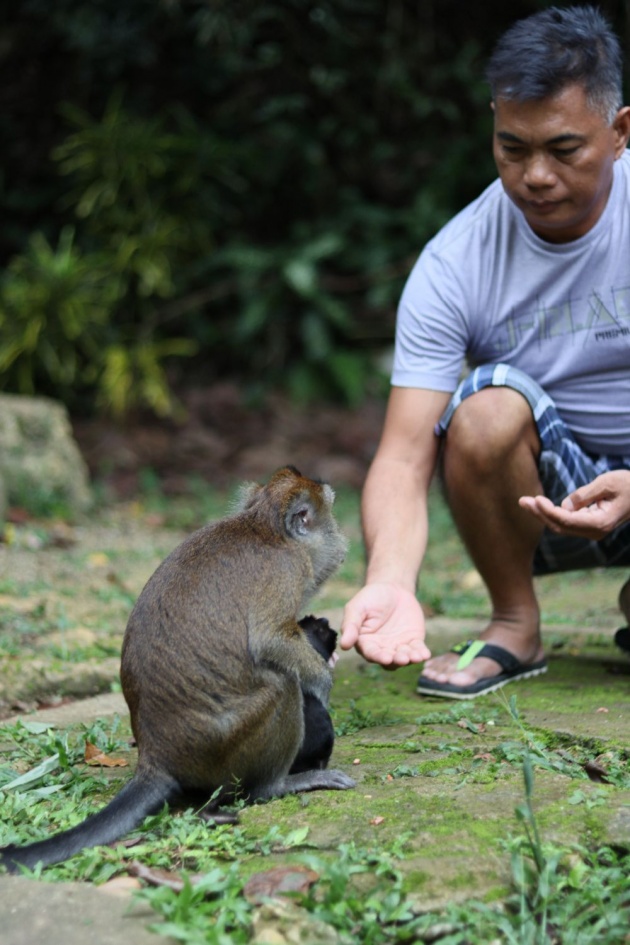 Image credits: Jean Beltran via bitLanders
While there were a number of monkeys getting down to meet us, most of them were just at the cage, they were full as some other tourists already came ahead of us and gave them food. What caught my attention really was the mother and baby monkeys, the baby held unto its mother and was a little scared to get down, however, we found it climbing the cage later.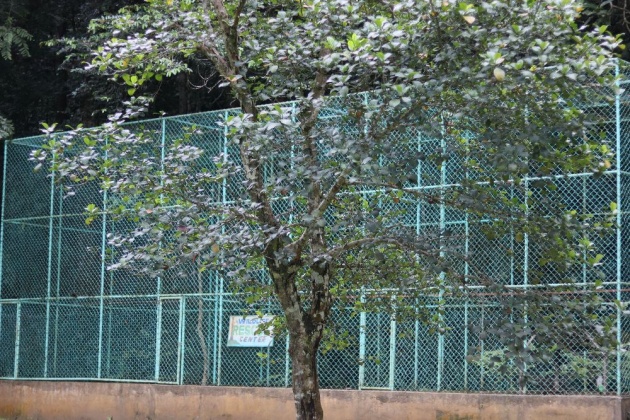 Image credits: Jean Beltran via bitLanders
We were told that the king here was not the original king, in fact, there were few other monkey kings which had been dethroned because they lost during the challenge or their fangs were removed due to age. These monkeys were here for decades or maybe thousands of years ago but they started being friendly to the humans two decades ago, they have certain monkeys whom they named as Mingkay, Ores, and Kagawad. These were not their official name though, the volunteers just made it.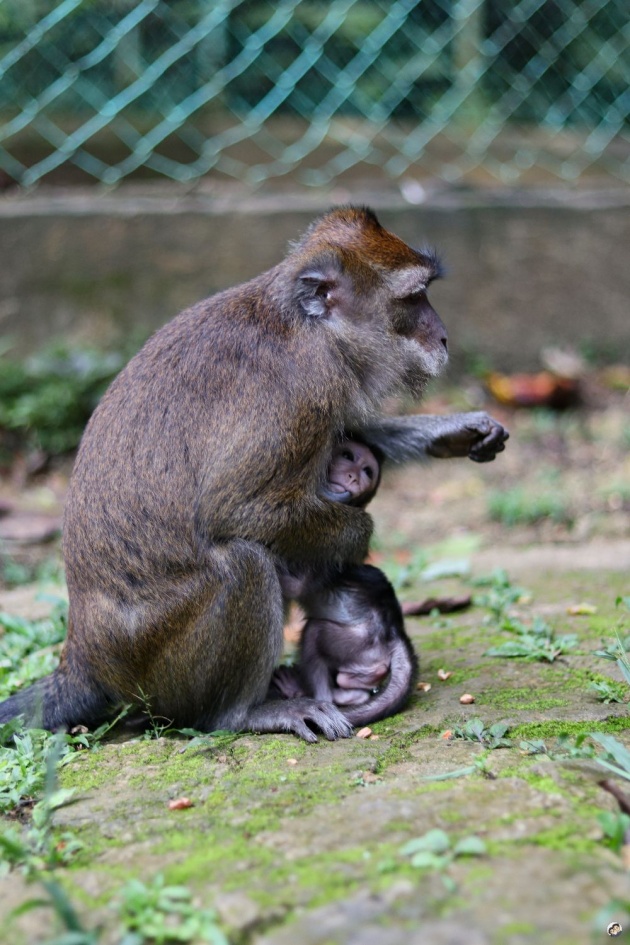 Image credits: Jean Beltran via bitLanders
There are several species and groups of monkeys around the forest surrounding the park, but whoever sits in as the king kicks out the entire clan or group of the previous king. They also have fights, throne challenges and several combats happening in the forest as per the volunteer. The strong male monkeys usually stay at the bottom of the trees to watch over their families and the young ones. While the mothers and babies would sleep hugging each other. It's such a wonder that they developed this lifestyle while in this forest.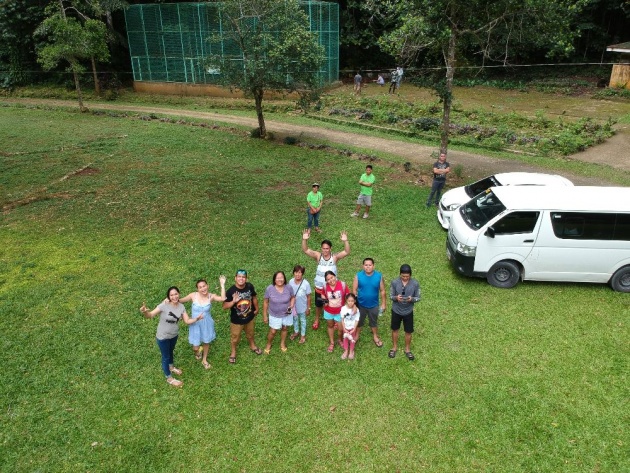 Image credits: Jean Beltran via bitLanders
But according to the volunteers, they are currently keeping a maximum of 300 visitors to ensure that the monkeys would still go out and hunt for their food aside from those given to them. Also, these monkeys are very skillful, they take a lot of food in but they are actually storing them in their cheeks and throats so they can eat them later at night or the next day.
When the bananas and peanuts ran out, the monkeys started climbing back to the top of the cage, back to the forest too and then it started sprinkling, it was time to go home.
______________________________________________________________________________________________
This blog entry was written and published by Jean Beltran-Figues for bitlanders.com.
Join me, click here to sign up and claim your $1.
Let's talk about cryptocurries: altcoinstalks
Are you a traveler? Book your next hotel through Airbnb and claim your ₱1,600 : jeanf3125