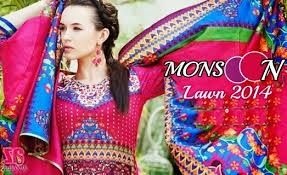 Its monsoon time in India. While everyone is enjoying the rains, some fashionable women out there must be as gloomy as the weather! Reason being heavy rains- no fashion, no showing off those pretty dresses and high heels. But ever heard the saying- "where there is a will there is a way". We all know that there are two monsoon must haves- an umbrella and a raincoat. It is not necessary to carry the old boring black umbrellas and that gloomy raincoat of yours. Nowadays, we get a variety of stylish raincoats in Market as well as online. They come in many patterns with varying lengths and colour. Here are a few guidelines to find that perfect stylish raincoat for you.
Colour: The colour of the raincoat can instantly brighten you up. Use of bright colours like orange, yellow, hot pink or any bright colour is like a rainbow in an overcast day. For those who prefer a more classy appearance can chose the natural beiges and browns. Nowadays, there are also transparent neon coloured raincoats which could show off your dresses underneath while solving the purpose.
Length: One must chose the length of the raincoat carefully. If you are petite its good to stick to knee lengths. For the taller women trench coats with sash adds style while keeping the legs dry.
Patterns and Prints: You can either chose bold plain colours or if you are the fun loving adventurous types then go in for checkered or floral patterns in bright colours.
Hood: If carrying an umbrella is a pain for you then keep your hands free by choosing a raincoat with hood. An ideal case would be a detachable hood so that you can carry it off on windy days without rain.
Never, stay out of fashion, thee women!