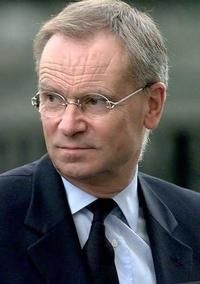 Jeffrey Howard Archer, one of the bestselling novelist and former politician. Jeffrey is an English novelist he did his graduation from oxford and even there were some rumors that Jeffrey gave wrong evidences regarding his education. But his novels are blockbuster around the world. His novels are considered as one of the most interesting fiction based novels. Jeffrey's writing passion saved him from his bankruptcy condition and became the reason for him to write further and launch other novels as well.
"Not a penny less and not a penny more" was his first book which rocked and saved him from being bankrupt. His book Kane and Abel was the first bestselling novel and received lot of popularity worldwide that a small TV series Peter Strauss and Sam Neil was launched on the story line of his first bestselling novel. On that same year his other bestselling book First among Equals also became the story line of a show.
Jeffrey was bound to leave his parliamentary membership because he was blamed and later found as the culprit for stealing three suits from a departmental store from Tornado during an aqua blast case. In the beginning he refused from the charges but later he accepted that he took those suits by mistake as in he didn't had any plan for mugging.
After achieving a good name in writing Archer again decided to go back to politics but this time he faced lot many controversies regarding his comments on unemployment and his payment for sex to a prostitute but Archer said that it was just a form of philanthropy not a payment for sex. Even he sued that news paper for printing rubbish and spoiling his image in media. Later all these controversy became the reason for him to leave politics and to focus on his writing career.