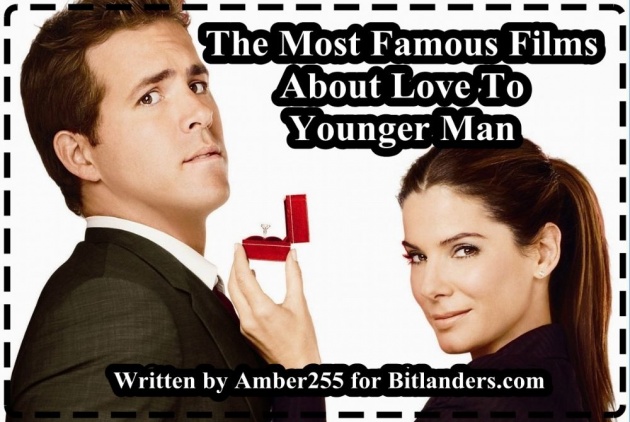 The Most Famous Films About Love To Younger Man
Photo credit: imdb.com, Edition by Amber255 via Bitlanders.com
Even with very liberal social norms, the much older woman next to man still more amazes than an older man next to a much younger woman.
In public, it's commonplace to see young women next to the older men, but the women, choosing younger partners to their companions, are condemned still. Even more, their beloved men are called boys toys. The love affairs of the woman with the younger man became a source of inspiration for the creators of the series and filmmakers, and I present some of the most famous movies about love to a younger man for your entertainment time.
True love cannot be found where it does not truly exist, nor can it be hidden where it truly does. – "Kissing A Foo"

Credit: luvze.com
The fact that love for a younger man is commonplace is probably the most obvious saying the fact of French President Emmanuel Macron and his 25 years older wife, the first lady Brigitte Trogneux. Another couple is celebrity couple of Hollywood stars - actor Hugh Jackman talks with admiration about his thirteen years older wife. I can mention actresses Cameron Diaz, Amy Schumer, Julianne Moore, Eva Mendes, and Halle Berry too, the singers Shakira, Jennifer Lopez, and Madonna.
YOUNGER series, 2015
The YOUNGER series is based on the novel of the same name, and viewers can enjoy even a few seasons of this series. The American series YOUNGER series tells the story of a woman who had to adapt to the circumstances.
YOUNGER ( Season 1 ) - Trailer - Video credit: Guia del Ocio via Youtube.com
Lisa (Sutton Foster) is smart, attractive and has built a career in the publishing business. True, it was fifteen years ago. Now Lisa is a housewife, divorced, and she is forty. A former spouse lives with a young lover, leaving Liza huge bills for a house, and a mature daughter left to study by the exchange. Lisa is left alone, forced to go to work again, and start her life from a blank sheet.
But how to get started from scratch, if you're not twenty already? It turned out that in the world of Facebook, Tweeter, and hashtags, young graduated of college are easier to be employed at work, and the break of 15-years means a big no.
Then Lisa decides to take a desperate step. Once in the bar, a young guy came up to her, confused her with a young girl, offered to meet somehow. This case led her to the thought that she could find work by pretending to be a 26-year-old girl. She succeeded, and Lisa gets the desirable duty of the assistant head of one publishing house in New York. She succeeded, and Lisa gets the desirable duty of the assistant head of one publishing house in New York.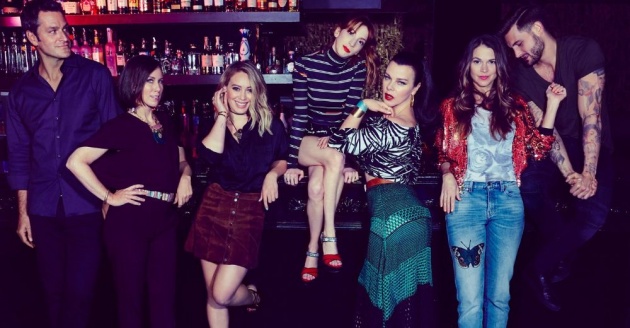 YOUNGER - Photo credit:justwatch.com
And even more, to try not to lose her head in a love affair with a sexy tattoo master. Of course, the younger man.
The heroine sits firmly on the injections of youth, and now it is not entirely clear that she is more afraid to lose - a career in publishing business or a young lover.
As the YOUNGER series reached the TV screens, film critics rated it 97% of positive reviews and called fresh air in serials. The number of viewers is rising greatly with every season, and according to a poll conducted in the United States, the number of women positively looking at a younger man has risen significantly.
Youth comedies with a light shade of melodrama have always found their audience, and it is not surprising that the series YOUNGER has acquired its own army of fans. The series started out at 2015 and become more interesting with each season.
It's a light story designed to brighten up the rainy weekend raises many important questions about how women live after 40 years.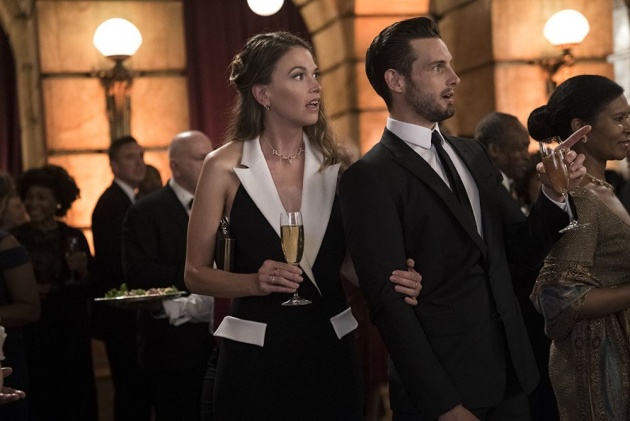 YOUNGER Series - Photo credit: imdb.com
THE PROPOSAL, 2009
Sandra Bullock in a role of Margaret Tate, the 45-year-old editor of the large publishing house, got to know that she will not be granted a prolonged work visa, and she will be forced to return to Canada.
She is designing a smart plan to create a family to get the desired permission to stay in the country. In the list of candidates, the first violin is played by a woman's subordinate, Andrew Paxton (Ryan Reynolds), which Margaret just forces to marry her. He was only 32-year-old.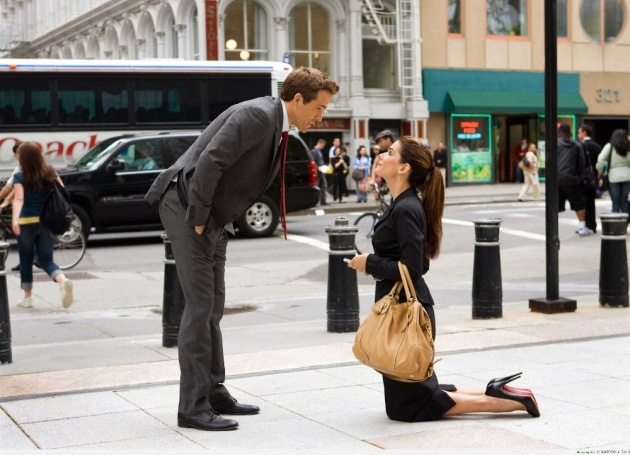 A movie about love - THE PROPOSAL - Photo credit: imdb.com
In this process, Andrew understands that now he has in his hands the power over the woman who humiliated him every day during the last three years, and he begins to use it actively. At first, he forces Margaret to make him a proposal in public, and then he takes her to the relatives in Alaska.
A romantic comedy sends a number of challenges to the main characters of the film and makes us think about whether a relationship that seems to have been condemned from the beginning does not really have a future?
What is the meaning of romantic comedies? The answer is simple - love wins always and everywhere under any circumstances. This is the brief content of the film. Funny comedy, although I would cut some scenes - too stupid and long, they do not spoil the overall impression, the film still looks easy.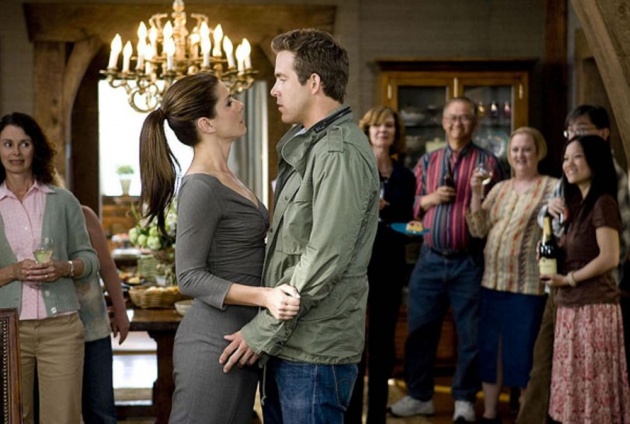 THE PROPOSAL - Photo credit: imdb.com
Sandra Bullock in the role of a strict chief that is not loved but hated by the entire office, and Ryan Reynolds as her assistant. They look together very harmoniously and perfectly complement each other throughout the entire movie.
The film THE PROPOSAL is light, positive, with morality, kind jokes, and romantic happy end.
Despite the fact that it is far from being new, I watched it with great pleasure and enjoyed a great storyline, an interesting game of actors, wonderful views that have served as a wonderful background for creating a unique romantic atmosphere.
THE READER, 2008
Post-war Germany. Michael Berg (Ralph Fiennes), 15-year-old boy returns from school suddenly becomes ill with some unknown fever. The only person who helps the young person to get home is the tram conductor Hanna Schmitz (Kate Winslet). Three months later, having recovered from the disease, as a respectable young man, Michael is looking for Hannah to express his gratitude. However, instead of a dry conversation, the young man accidentally caught in the mirror reflection of a naked woman and falls in love with her.
Experienced woman Hannah teaches Michael all the subtleties of love affairs, and in return, as if between business, asks him to read her aloud the book. Chekhov or, for example, Homer.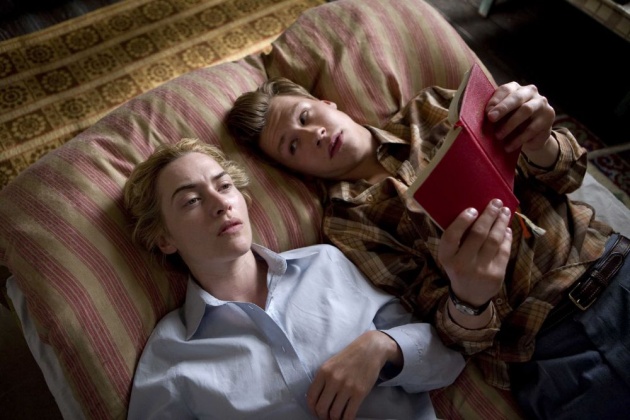 THE READER - Photo credit: imdb.com
A boy falls in love with a woman twice older. Then she disappears, and eight years later, in the sixties, during the processes of the Nazis in post-war Germany, the boy, already a law student, meets his love on the defendants' dock. The German woman convicted of an inhuman act that caused the death of hundreds of innocent people.
Michael is tormented knowing some facts that may affect the mitigation of the court sentence. He misses the moment and then for a long time cannot decide whether he did the right thing and whether something can be corrected. Many years later, he tells this story to his daughter, reliving all those emotions that he had experienced as a fifteen-year-old boy.
After years, Michael Berg, a 52-year-old private lawyer, is constantly thinking about his past. Already for almost 40 years, the idea that he could fundamentally change his fate, and not only his own. Is it worth thinking about the past, if it is already a story? Or is it still going on?
THE READER is a film about love, and about love for books. Although for the spectator interest, the emphasis is put on the love of an innocent German boy to a woman older than his age of 15.
THE READER, Trailer - Video Credit: 01distribution via Youtube.com
ADORE, 2013
The ADORE looks at the relationship between older women and younger men on a completely new angle. Embodied heroines by actors Naomi Watts and Robin Wright make love affairs with each other's son.
Two beautiful friends grew up beautiful sons, and it turned out that there was such a strange secret attraction for sons to mothers, but not for their own, but for each other. It is strange, however, and immoral, many will say. It's a difficult subject, but how beautiful it was shown, what beautiful views of the sea, nature, mountains, the surrounding places where this love grew and developed.
A new look at this type of relationship offering movie is being developed on the background of sunny Australian beaches. There the passion of the main heroes that takes away the common sense of the mind looks even more sophisticated.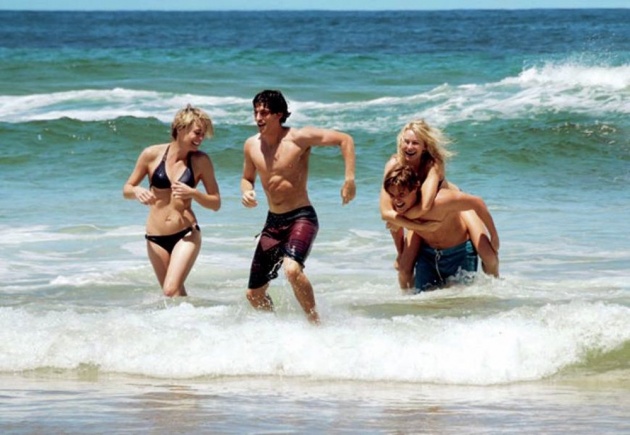 Movie ADORE - Photo credit: gala.pl
Two families lived very close and only saw each other. As the physical needs are still present in every adult person, happened what happened.
The movie, produced by the Nobel Award winner Doris Lessing's novel Grandmothers, translated a cinematic story that happened in Australia a few decades ago to the cinema screens, the story that was not destined to go on.
In any society, such behavior will be condemned. That's why women go to desperate act - they break the relationship to give guys a chance to start real life. Without a connection to the past. Get married, get children, buy a house.
Unfortunately, in the face of love, everyone is helpless. And to some extent, love is a disease. All attempts to shut it, or to stop it, are meaningless. This is the same thing as driving the air into a bottle, after all, it will go out, sooner or later.
Young people already have wives and children, and it would seem that everything has remained in the past. But...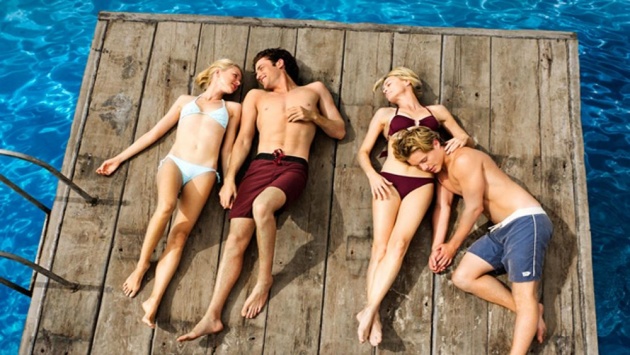 ADORE - Photo credit: imdb.com
NOTES ON A SCANDAL, 2006
The movie of the famous English director of theater and cinema Richard Ayre is based on the story of Zo Heller, written by a real story, that reached the level of the national scandal: a young teacher fell in love with her adolescent student, for which she then paid harshly. It could be named one of those rare cases when the film appears to be equivalent to literary work. The film brought together the great cast of actors (Judi Dench, Cate Blanchett, Bill Nighy). It was nominated even with 4 Oscars Awards, and masterfully thrills the spectators' feelings and keeps tension.
The consequences of a scandalous roman that did not have to go beyond the classroom will soon push in the main characters of the film into a vortex of dramatic events, so the viewer will see the broken lives of the main heroes.
In the film, the author of the diary has become the main figure: the elderly history teacher Barbara Covett throws the bitterness of her loneliness, poisonously condemning young Sheba Hart, in a diary, to whom he claimed to be friends. This figure is an ideal expression of an almost indisputable pattern: the greatest moralist is always the most immoral one.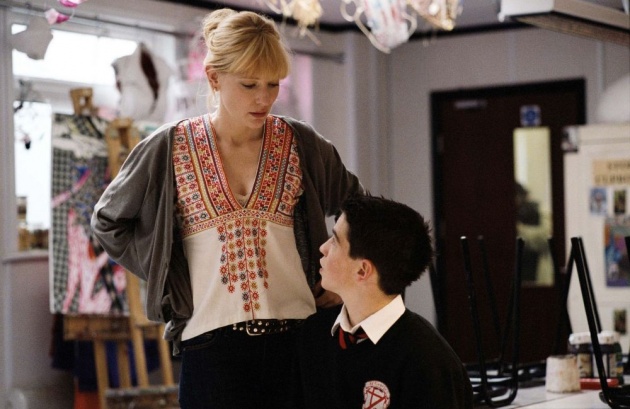 NOTES ON A SCANDAL - Photo credit:filmpro.ru
Barbara teaches at the same school for many years - habitually teaching students, and then goes to feed the only creature that is close to her - the cat Portia. But cat died, and the heroine is trying to find its replacement in a newly arrived Sheba (Cate Blanchett).
She first responded to a friendly engagement, introduced her to a family, but then showed her own will, already was as a bird in a cage: after learning about her love relationship with a 15-year-old student, Stephen (Andrew Simpson), Barbara begins to blackmail her. This is a duel of two strong personalities: a trusting attachment that turns into an act of hysterical revenge, on the one hand, and already hopeless attempts to escape - on the other.
Notes on a Scandal is melodrama at its best -- a nasty, wickedly good, over-the-top story with school teachers standing in where vampires usually prowl. -
Brandon Fibbs

Credit: rottentomatoes.com
Sheba's life is also not too joyous: her husband is much older than her, son with Down syndrome, eternal family routine, hooligan hobbies of students. She is pleased with the unexpected friendship with a more experienced and powerful colleague until she realizes that Barbara pretends to be something else: she needs the soul of Sheba all and without rest.
The script, like the novel, is built in the form of a diary, in the poisonous intonations of Barbara.
On The Final Note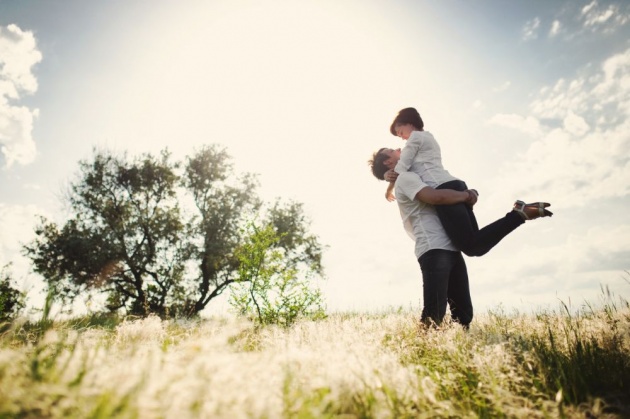 Films About Love To Younger Man - Photo credit: blog.daum.net
Age does not protect you from love. But love, to some extent, protects you from age. - Anais Nin

Credit: tinybuddha.com
A mature woman, due to her experience, wisdom and unfolded sexually, can become a true source of inspiration for the man who knows how to appreciate it. As one of the most prominent examples of such a union, remember Salvador Dali and his wife, older for 11years.
These movies are a bit different than we used to see. For some of you this theme films may be even shocking, but it worth watching. Think about have we any right to condemn anyone for such clear feeling as LOVE.
Have a fun watching!!!
***************************************************************************************************
Thank you for stopping by and reading my blog.
2018, All Rights Reserved.
You are very welcome to join Bitlanders and share your valuable knowledge and opinion.
***************************************************************************************************
You can check my other blogs with movie review:
1. Five Most Memorable Culinary Films While Waiting For The New Culinary Movie LITTLE ITALY
2. Six Movies That Can Help to Improve the Mothers and Daughters Relationship
3. Book-To-Movie Adaptations: Five Best Movies Of 2017
Come back to find more...
***************************************************************************************************