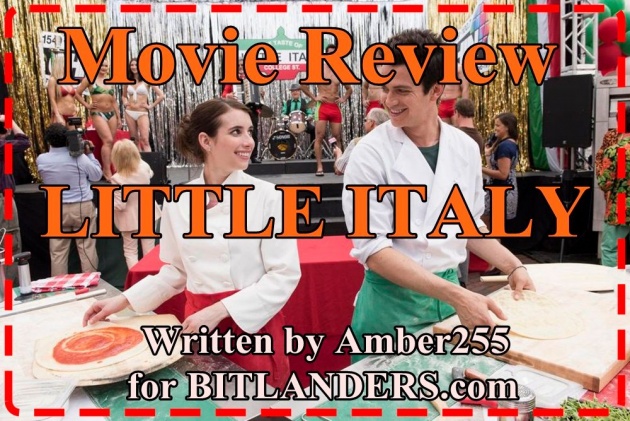 The Movie LITTLE ITALY Review: Real Rarity in Cinema Repertoire
Photo credit: diskuz.com Edition by Amber255 via Bitlanders
Hello, my dear readers! Finally, I watched the movie LITTLE ITALY that I was waiting for. In my last blog, I have mentioned this new culinary movie. Without postponing till my impressions not evaporated, I write a review of this fantastic movie. The LITTLE ITALY is already shown on the wide-screens cinemas. This is a movie that shows us a few Italian things: a pizza, and how the anger can be hot and stubborn. And how it's possible for decades to fight with neighbors - like the story of Romeo and Juliet would have to be preserved to this day. So, Donald Petrie presents to us a LITTLE ITALY film. After watching this movie, you'll probably want to buy tickets to Italy and experience everything with your own skin.
Little Italy might just be the boldest, most audacious movie of the year, and that's not even sarcasm. To release a movie like this one in multiplexes—and not just in a few; this thing is opening wide, at least in Canada—is probably the most daring thing this year.

Credit: keithlovesmovies.com
Donald Petrie, the director-scriptwriter of cult American comedies, returned to the big cinema after eight years of working with television series. He introduced one more easy, romantic, and positive humorous cinema project about the food, love, and Italians.
The Movie Little Italy Review: Real Rarity in Cinema Repertoire
Video credit: ONE Media via Youtube.com
The Short Story Of The Movie
The parents of Leo (Hayden Christensen) and Nikki (Emma Roberts) once came from Italy to pursue an American dream and set up their own businesses. Over time, the two families became quite popular in the Little Italy quarter due to their exclusive restaurants. Once being the best friends and even business partners, and now the biggest enemies and rivals - Sal with Vince are competing for the best pizzeria in their district- Little Italy. The family members help them but already got bored of this completely meaningless conflict between them.
It does not matter at all, that the action of this film is not taking place in Italy. The main hero Nikki has been seeking a career as a chef in England for several years now. She faces the problem when wanted to become a chef of the luxury restaurant - she needs to go home to Canada for a work visa. And Little Italy is hiding just there - in Canada, and it is an Italian-dominated area, that does not forget its own Italian traditions.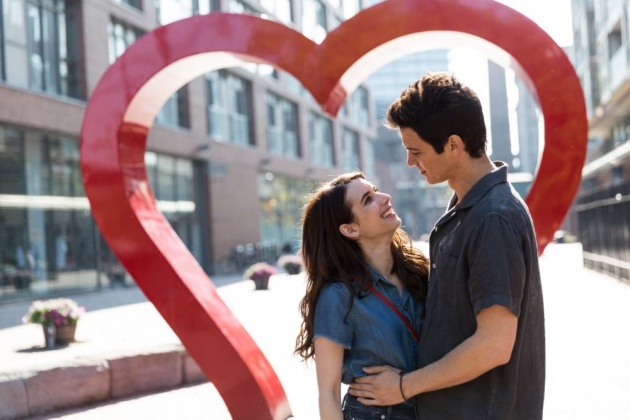 Romantic Comedy LITTLE ITALY - Photo credit: twitter.com
Well, Nikki escaped from this district for one reason - years ago, the two families have created a pizza business together, but then they got angry at one another. The former friendship turned into separate restaurants and never-ending quarrels. Nikki got tired and thought to stay abroad forever. But the destiny forced her to come home. At home, she found not only quarrels but also the love for the neighbor from the childhood. The couple begins to meet secretly, so their parents do not know anything.
As long as the parents fight, the young people decide to resist everything and fight for their love. One day, the whole truth about a romantic relationship between the two is open to publicity. Young people have no choice but to choose what matters to them - family or love.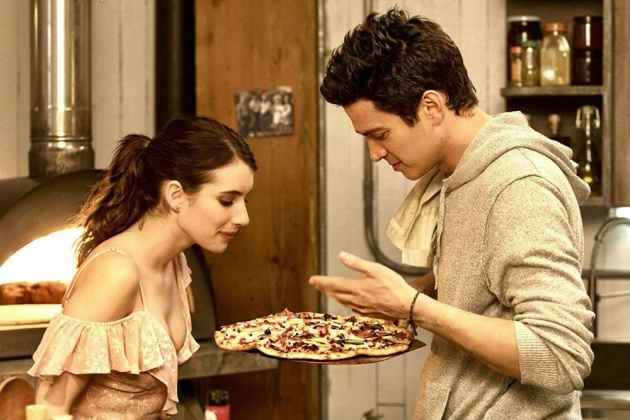 The Culinary Movie LITTLE ITALY - Photo credit: nowtoronto.com
The Content Of The Movie
In the last few years, there was very rare possibility to see a simple yet very cute film about love and fostering of this wonderful feeling. Especially if it's a romantic comedy genre. Most often, romantic comedies are limited to very cheap humor and bizarre director's decisions to enrich narratives with vulgar humor, which will be liked by non-brainless individuals who may start to laugh seeing the middle finger.
Therefore, such cozy and naive movies as this film of the director Donald Petrie are a real rarity in cinema repertoires. It's like returning to the times when in cinema theaters dominated projects of a similar nature, in which it was possible to discover a lot of simple but significant details of life. Such films did not require brilliant dialogues or an inventive action - they simply revealed the most beautiful feelings of people.
The movie LITTLE ITALY is exactly such, whose main action is developed in a single quarter, inhabited by Italian families. True, the theme of the film is not only the love between two people but also love for food. Specifically, the pizzas that are perfectly produced by the head of two competing families.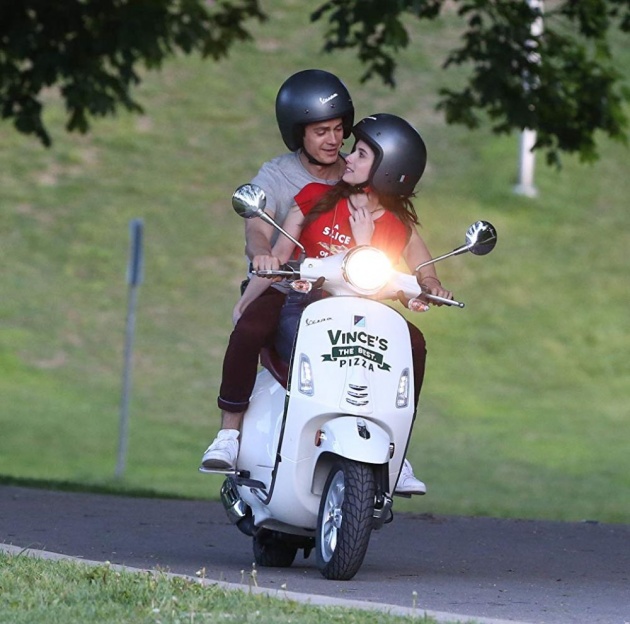 The Culinary Movie LITTLE ITALY - Photo credit: imdb.com
The story of the videotape consists of three essential stories - the competition between Sal and Vince, Leo and Nikki's admiration and the pure love of Franka and Carlo. Each story is particularly fascinating because the situations that are presented to us by its creators in this film can be found in real life.
Sal and Vince's competition is surrounded by an obscure secret that they do not want to disclose even to their closest people. The funniest thing is when their secret turns out. And when we find out what has become the cause of their anger, one may think that such unnecessary things sometimes can become serious troublemakers. Therefore, it's not only ridiculous but also curious to watch these quarrels of principled Italians throughout the film. Because we get curious how their fierce competition will end.
While the parents compete, the young ones Leo and Nikki are trying to grasp what they want from life. Their mutual sympathy is important here, but it is not the basis of their lives. There are also more important things like career, own business or family, which have to live with under one roof for many years. But when the feelings come, the life can still turn upside down, when it comes to choosing what is more important - the beloved or the dream job.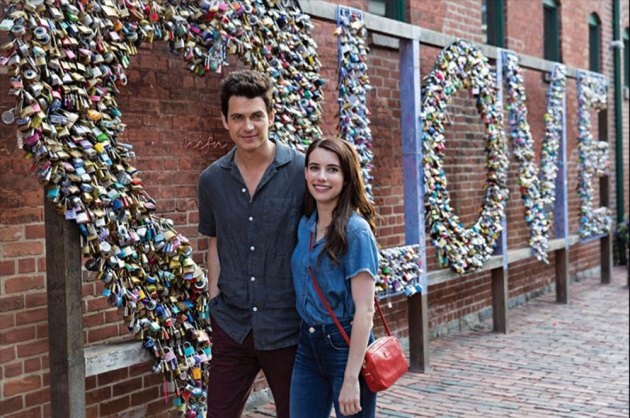 The Romantic Comedy LITTLE ITALY - twitter.com
The third story of the film becomes an admirable and funny story of old women Franca and Carlo. And although their affair seems to be a bit banal, it still has a meaning for the movie. It is their actions and dialogues that cause the most laugh. That's what it looks like, real, pure, not fictive and unconditional love, to which only the most daring people can savor. Love is not important for age or nationality, skin color or political beliefs - two people are important to the love, who cannot be without each other. And this idea is emphasized more than once.
I do not think it necessary to talk about heroes, because I already said what I wanted to. Better focus on humor and the overall atmosphere. First of all, of course, jokes. There are plenty of them in this movie. And even though they are not very inventive, none of them has bothered either the eyes or the ears. Some places even made you have a good laugh at the cinema. The lightness of the content has also contributed to the general atmosphere. Despite the stupidity of the scenes from this movie, which really came from the 90th romantic comedy archive, the film looks brilliantly and frankly.
While reading LITTLE ITALY movie review, please check the QUERLO CHAT:
The main culinary theme is also deliciously developed. It's delicious because at the end of the movie you can get a wish to go to a pizzeria and eat a piece of Italian pizza. At least it affected me so much that after leaving the cinema I went straight to my favorite pizzeria, which prepare some of the best pizzas in my city. It is easy to get such a wish watching the scenes in which Nikki and Leo produced their own branded pizzas.
This romantic comedy does not really surprise you with the interesting scenario. I easy predicted how this film will end up from its start. However, one and a half hours before the culmination of the film do not make you boring - the comedy party wins all the laurels.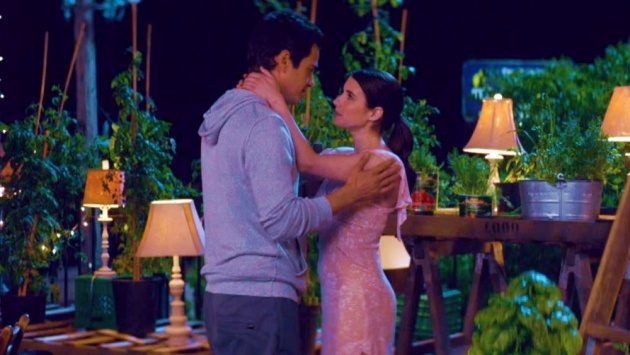 Romantic Comedy LITTLE ITALY - Photo credit: in.news.yahoo.com
The Technical Side Of the Movie
I would say the same thing about the visual part. The Little Italy district decorations, heroes' clothing and, of course, the work of the camera, which made it possible to get familiar with the details of the pizza production, became the trump cards of the technical part. And how delicious the food looks!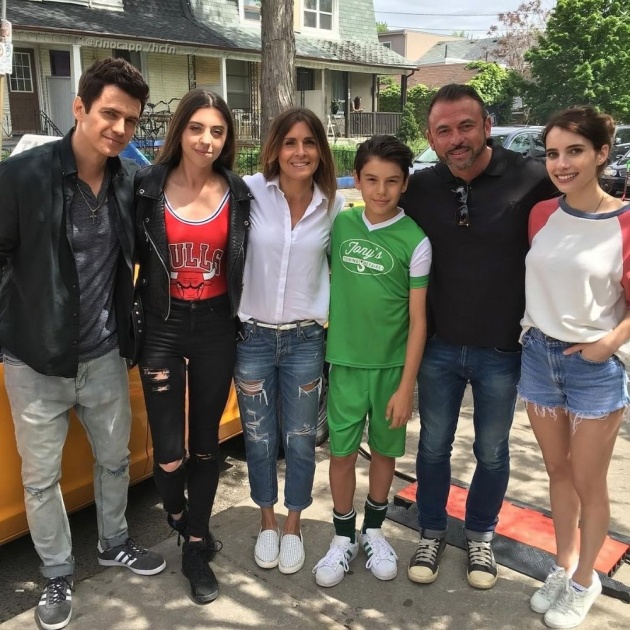 The Movie LITTLE ITALY - Photo credit: imdb.com
The audio editing did not disturb me, but I have some claims for video editing. Some scenes have been developed too fast that it seemed that some thoughts were not completely spoken and lost somewhere. This was especially true when we look at the history of Leo and Nikki. But it was just a one minus. These were just a few places that did not answer the questions asked about the relationship between these young people.
LITTLE ITALY - Vinay Virmani & Donald Petrie Interview
Video credit: Bonnie Laufer Krebs via Youtube.com
The Collective Work Of Actors
The actors' performance turned out to be with a dual spice - initially, those Italian manners seemed to be too much to me, and it takes some time to get used to it. Gesticulation and loud shoutings, and the banal dialogues - later get better and no longer seem like need the criticism.
The main casting:
Emma Roberts
Actress Emma Roberts turned out to be the best in this film. It was a pleasure to watch the Nikki played by her. She did not stop showing emotions and various aspects of her state.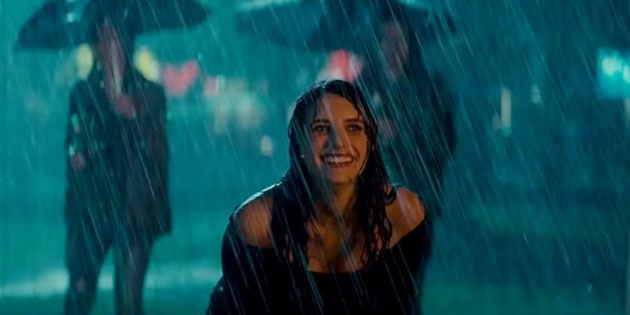 Actress Emma Roberts in LITTLE ITALY - Photo credit: blog.screenweek.it
Hayden Christensen
Unfortunately, I can not say the same about the Star Wars star Hayden Christensen, who looked like a tree playing with the same emotions throughout the band. I'm not kidding. It was a very bad performance, and only helping colleagues made it watchable.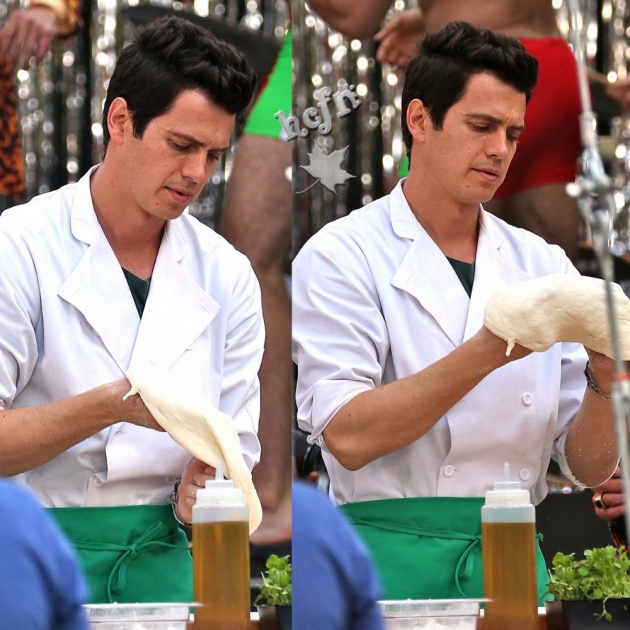 Hayden Christensen in a Romantic Comedy LITTLE ITALY - Photo credit: tumblr.com
Other film actors such as Alyssa Milano, Danny Aiello, Andrea Martin, Jane Seymour, Gary Basaraba and Adam Ferrara played their acting characters quite well. None of them seemed so timid like my aforementioned actor.
On The Final Note
I'm pleased with the film because it really deserves at least one preview. The most important thing is not to expect too much, but just savor a couple hours trip to the Little Italy district were the great pizzas are produced, and where we see the diverse lives of young and old people, flavored with quarrels and love.
Little Italy is a naively beautiful and very warm romantic comedy with an Italian culinary spice that emits only the most positive emotions associated with the most wonderful feeling in the world - love and, most importantly, the family.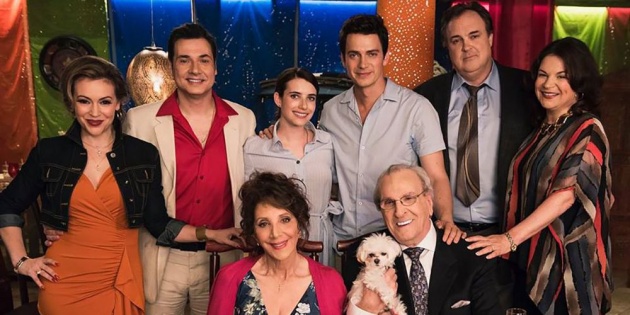 The Casting of the Movie LITTLE ITALY - Photo credit: twitter.com
To sum up, you'll love this movie if you just want to have some fun. Funny movie with the actors who are not afraid to laugh and look funny, with funny dialogues, vibrant colors, and even pizza scents. It is a movie about love and its triumph. And about the love for pizza.
The movie is not without charms, thanks to a host of fine supporting performances and some decent chemistry between the two romantic leads.the movie is not without charms, thanks to a host of fine supporting performances and some decent chemistry between the two romantic leads.

Credit: rottentomatoes.com
Will the young men succeed in fostering this beautiful feeling, even if the whole world is opposed to it, you will get to know if watch this great movie LITTLE ITALY.
Have a fun watching!!!
***************************************************************************************************
Thank you for stopping by and reading my blog.
2018, All Rights Reserved.
You are very welcome to join Bitlanders and share your valuable knowledge and opinion.
***************************************************************************************************
You can check my other blogs with movie review:
1. Five Most Memorable Culinary Films While Waiting For The New Culinary Movie LITTLE ITALY
2. Movie THE FIRST PURGE Review: Restless Night at the Black People Area
3. Movie ESCAPE PLAN 2: HADES Review: a bad parody of the predecessor
4. Movie BILLIONAIRE BOYS CLUB Review: a shiny but dangerous life of rich people
5. Six Movies That Can Help to Improve the Mothers and Daughters Relationship
Come back to find more...
***************************************************************************************************