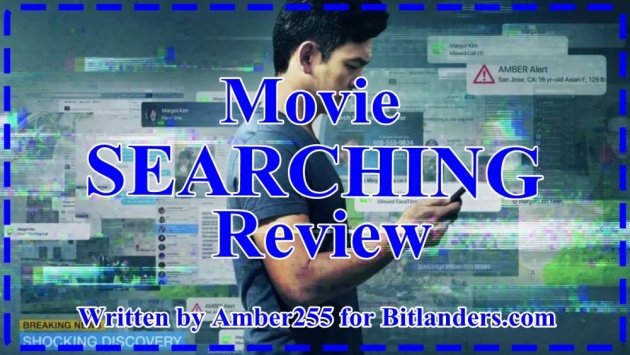 The movie "Searching" Review: The Best Thriller of the Year
Photo credit: lemonim.net - Edition by Amber255 via Bitlanders.com
Aneesh Chaganty, together with the famous Russian film producer Timur Bekmambetov, presented one of the most extraordinary 2018 projects. An interactive desktop style movie SEARCHING is about the greatest contemporary human enemy - social networks and their impact on the public. After I watched this movie, I could not stand of writing a movie review. Yes, I loved it, and I recommend it to everyone.
How often you turn on your computer? Are you browsing your social accounts on the phone, reading the most popular news portals, searching for the right place on Google Maps, or just checking out your email? Background images, layouts of social accounts, design, and colors have become a part of everyday attributes. So when you find out that director Aneesh Chaganty goes to the cinematic screens bringing the routine computer screen views, the question is whether this kind of desktop movie can captivate? Really so! This is in my opinion, one of the most interesting cinema projects this year.
Often a young person, whose parents visit Facebook, has hidden his traffic and visibility so that parents do not see all the information displayed. Even if it is well-known, the parents may still be shocked by visiting their children's accounts. Parents rarely understand teen drama, and the facts that come before their eyes (pictures, correspondence) show that they do not know own child. This is the main idea of the movie SEARCHING. It's simple, clear, maybe somewhat worn out, but not badly developed.
SEARCHING - Official Trailer - Video credit: SonyPictures via Youtube.com
Director Aneesh Chaganty And The Filming Story of SEARCHING
Aneesh Chaganty became famous in 2014, creating a two-minute video using Google Glass. A quick cinema quickly got millions of reviews, and Aneesh Chaganty got a job in Google Corporation and began to create their ads. Depending on the director's close relationship with the most modern technologies and their use in everyday life and creation of the video, one can suspect that topics developed in SEARCHING are a matter of concern to+ him. So the turns and twists of plot cause the tension.
Thriller SEARCHING tells the viewer an intriguing and highly relevant story of these days about searches of missed teenage in the Internet jungles. Interestingly, filmmakers have filmed all the scenes in just 13 days, but why the movie reached the screen only after 2 years?
The director Aneesh Chaganty, to perfectly convey his ideas to the team, decided to make an unusual thing: he, with the producer and operator, filmed all the scenes of the film and produced a rough copy version. The director himself played on all scenes, and the copy lasted for an hour and 40 minutes.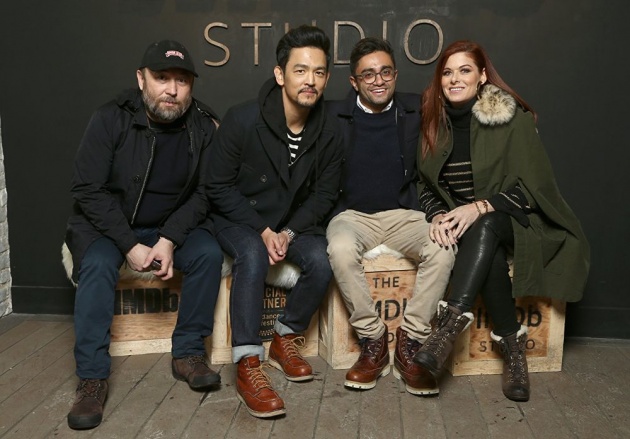 Debra Messing, Timur Bekmambetov, John Cho, and Aneesh Chaganty at an event for computer-screen movie SEARCHING - Photo credit: imdb.com
Then he showed the draft to the company, and the real filming began shortly. After this stage, the developers started montage, where they created special effects, mounted scenes, then fixed, corrected everything. And now viewers are able to see the last final version.
I felt that we had come up with an idea that was not only thrilling, emotional, and engaging on a character basis, but would actually make you forget that what you were watching was on a computer screen. For me, that was the objective. - Aneesh Chaganty

Credit: vulture.com
The SEARCHING is the first Aneesh Chaganty film. The director is looking for his viewer, but he has already found it with his first movie. SEARCHING offers tense, full of surprises drama, the thought of which is simple and familiar, but well-placed in the first test's shots. Do not take your sensitive parents who often worry about you to this film. They can get ideas for getting into your personal space - they just want to know you.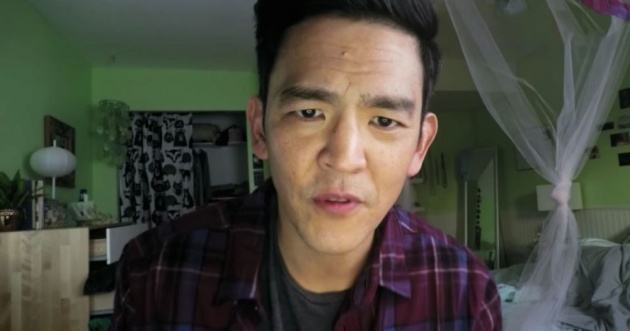 John Cho in computer-screen movie SEARCHING - Photo credit: yahoo.com
The Short Story Of The Movie
Deep in touch with her teen daughter, David Kim missed some of her calls one morning. After calling back, he did not get any reaction. And it lasted all day until finally, the worried father turned to the police. The investigation showed that his young daughter could just escape from home. But David does not believe that. He thinks that somebody could hurt his daughter. And there begins the biggest nightmare of a life for David Kim.
With technology's advancement, a growing part of our lives is moving to the Internet. Children born in the 21st century can no longer imagine their lives without computers and smartphones. The 16-year-old Margo (Michelle La) is a girl of such kind. She is active on Facebook, Instagram, YouTube, and other social platforms.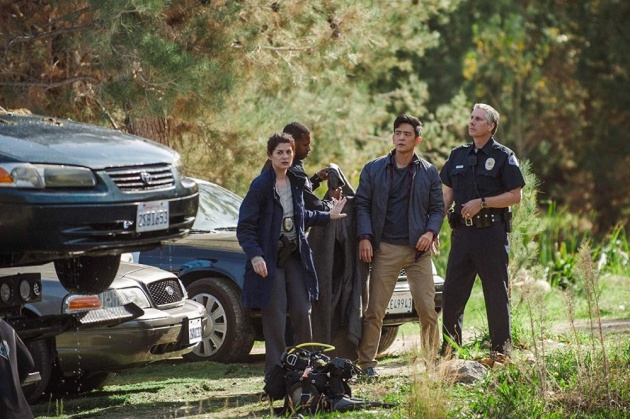 Aneesh Chaganty film SEARCHING - Photo credit: imdb.com
With a loving and loved lonely father David (John Cho), the girl is the same as her other peers: she has plenty of friends, good enough student, and does not seek any dangerous adventure. So, when she disappears, her father is scared and worried about hurrying to the police immediately. After one and a half days, the girl did not even appear, and David decides to find a hint about his daughter where Margo spent most of her time: on her personal computer.
Looking increasingly deeply into the space of the daughter's cybernetic world, her father gradually finds more shocking details. It turns out that many of Margo's friends on the Internet were not such good friends in real life. It turns out that his daughter has not been attending school for half a year and her currencies have been strangely moving within her account during the same period. And most importantly, no one even knows where a girl might be and what could happen to her.
A detective who investigates a missing girl case detected several alarming hints. Her father, going after the footprints left by her daughter on the cyberspace, found that his daughter hid a few secrets and is far from what he imagined.
While reading new movie review CHECK QUERLO CHAT:
The Content Of The Movie
This is a complete template story about the missing child and the loved ones who search what happened. There are a number of such films, and it may turn out that you will not find anything special here. However, I will say frankly: the tape is full of extremely high-quality tensions and involves in the waves of action as if you were involved in the search.
The films in this style are definitely not anything new on the movie screen, because the same studio Bazelevs, which belongs to the influential Russian film producer and director Timur Bekmambetov, a few years ago had released a low-budget horror thriller "Unfriended". This band, which appeared in 2015, was not special in its plot, but its story style really drew the audience's attention. The entire movie action took place on a computer desktop, which surprised by its innovation and the director's wish to stand out from the crowd with such a courageous decision. And that's what happened: a film with a budget of just one million dollars has earned 64 million worldwide. The thriller can also be a movie like this one, capable to keep us in the tension no less than any luxurious and visually appealing movie projects.
SEARCHING movie interviews - John Cho, Debra Messing - Video credit: FOX 5 DC via Youtube.com
The surprise of this film is that we cannot predict the film end. The director is capable of manipulating the truth shown on-screen so that the public observing the situation from the side could easily get lost between the facts presented and the obvious evidence. Therefore, the end of the film changes several times. And it's really cool when you think about the end of the movie in one way, and it's getting completely different. It's pity that I cannot tell some of the most important scenes in this movie that I just enjoyed. I've not seen such a high level of cinema for a long time already.
In addition to the deceptive storyline, which keeps us in the tension to the titles, another very strong element of this movie is an important message for all parents who little care about their children and nothing know about their lives. Especially when it comes to social networking life, in which nearly all contemporary young people are drowning. In the film, there are well-noticed educational gaps that form the young person's psyche. This determines their attitude towards the environment and communication with peers and elderly people.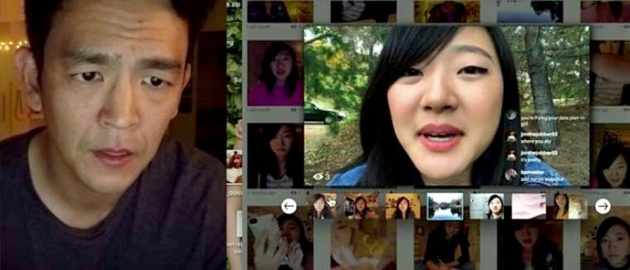 Computer-screen movie Thriller SEARCHING - Photo credit: puliwood.hu
True, during the film, the most popular online communication tools like Skype, Facebook, Instagram were shown, as well as other programs that are most commonly used by each of us. This developer's step again was well thought out for two reasons - that parents learn what they did not know, and at the same time, he wanted to show the consequences of the sharing of private life in the public space.
Other parts of the film, which also brought a very strong effect to the review, were some great jokes related to pop culture and the inability to use certain online accounts of older people, and a sufficiently metaphorical ending. I will not tell it, but I will just say that you should pay attention to it because it has a really important idea about hope.
This cyber trip is very economical in words - the dialogues are brief, clear and specific, and everything that is not told is simply shown, and there is nothing to look between the lines.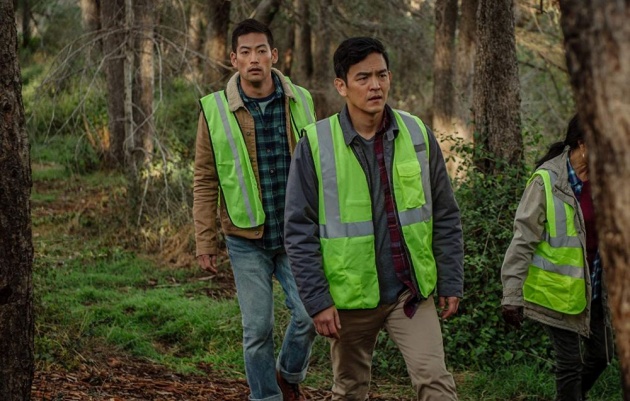 John Cho and Joseph Lee in thriller SEARCHING - Photo credit: imdb.com
The Technical Side Of The Movie
It would be meaningful to talk about the technical nuances of such style film as we mostly watched the social accounts and computer camera images that were presented in really high quality.
But there were a few exceptions. First of all, the tape has a very strong and excellent audio track capable of creating an atmosphere of the thriller. The musical soundtrack is perfectly suited to the storyline of the tense film: in some places, it is light and idyllic, in other places is it heavy and oppressive. However, until the end of the band, the composer masterfully maintains harmony between these mood changes created by music.
Secondly, the video editing here is simply impeccable. Everything is arranged so well that it's really hard to figure out how it could end this movie, although, in its storyline, some evidence has been shown to us explaining the crucial issue of the girl's disappearance.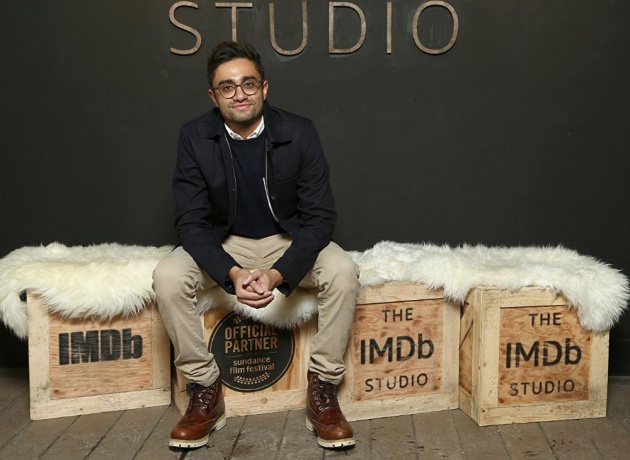 Aneesh Chaganty at an event for Searching - Photo credit: imdb.com
Thirdly, not obvious but very careful operator's work also gave its fruit to each frame of the film from a perspective that is sufficiently important to the plot.
So, the video editing is without complaints, which only further helps the director to lay down confusing parts of history and lead the audience to a completely unpredictable path.
The Collective Work Of The Actors
There are two main characters in the film - Margo's father David, and detective Vick, who, together with him, tried to clear up this confusing case.
JOHN CHO
The main axis of the film is David Kim, the father of a missing girl, who was embodied by actor John Cho. The role was excellent; the actor really and organically revealed compelling emotions. The movie SEARCHING is a peculiar tribute for lonely parents - it shows how much they have to survive and make for their child, even if they find out the bitter truth or simply violate the law.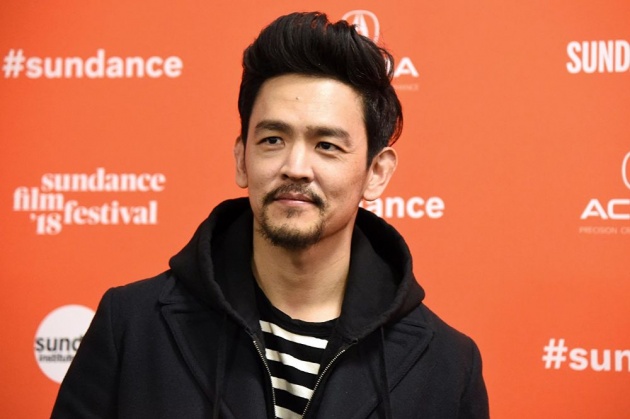 John Cho in SEARCHING - Photo credit: imdb.com
DEBRA MESSING
Debra Messing performed the role of Detective Vick, but it was her performance that caused some doubts. If to say more precisely, it was her voice. In some places, it lacked the naturalness and was artificially expressive. Regarding the performance, the actress turned out being good enough. In the movie end, we understood why this role is so uneven, and occasionally even neurotic.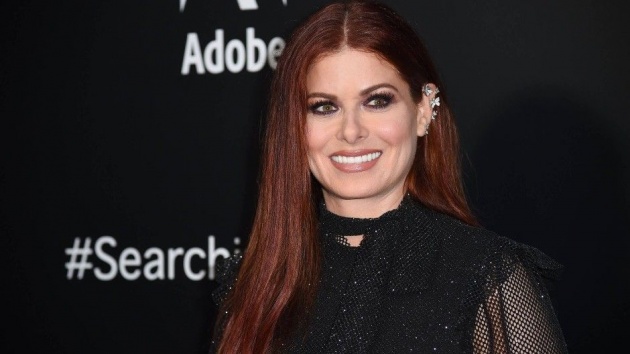 Debra Messing in a thriller SEARCHING - Photo credit: faz.net
On the second-rate roles, Sarah Sohn, Michelle La, Joseph Lee, and Melissa Disney could be seen.
On The Final Note
SEARCHING is one of the best and most interesting films of this year. It was aimed not only for the unpredictable plot able to keep us in the tension up to the final titles, but also a particularly relevant message about the influence of social networks and their damage to the modern-day youth that has sunk into the Internet.
Maybe not everyone likes that the movie was shown like through a few layers of the screen. I do not much love this kind of films also, but everything pays out by the unpredictable script's turns, constraining tension, and a completely unpredictable end. And although it was somewhat spoiled by the lack of logic and sentimental sweetness, still the film left a very good impression.
Summing up, I have nothing left to say that this is not only the best thriller of this year so far but also one of the best cinema projects that were shown in cinemas this year.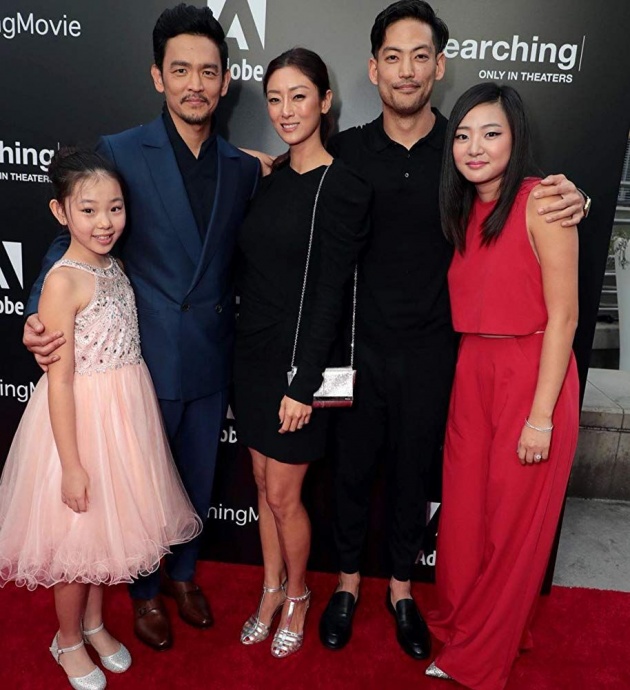 John Cho, Sara Sohn, Joseph Lee, Megan Liu, and Michelle La in SEARCHING
Photo credit: imdb.com
Talking openly about the importance of modern technologies in our lives, the filmmaker makes us think about what our cyber-life can tell about us, in what environment we are and what people are around us. It also reveals gaps in parenting and child relationships, cold communication, and sometimes even loss of interconnection. The film broadcasts a strong message not only about the benefits of day-to-day technology but also its immense damage.
The reality is that we all live our lives on screens, and Hollywood, I don't think, has figured it out yet — how to show that and how to dramatize that in a way that is cinematic and thrilling and consistent with the style and tone of your movie. - Aneesh Chaganty

Credit: variety.com
Have a fun watching!!!
***************************************************************************************************
Thank you for stopping by and reading my blog.
2018, All Rights Reserved.
You are very welcome to join Bitlanders and share your valuable knowledge and opinion.
***************************************************************************************************
You can check my other blogs with movie review:
1. The Bitlanders Film Series to Support Women Empowerment: Star Wars: The Force Awakens
2. The Bitlanders Film Series to Support Women Empowerment: Beauty and the Beast
3. TULLY Movie Review: The Story Worth an Oscar About the Routine that Comes to Every Home
Come back to find more...
***************************************************************************************************