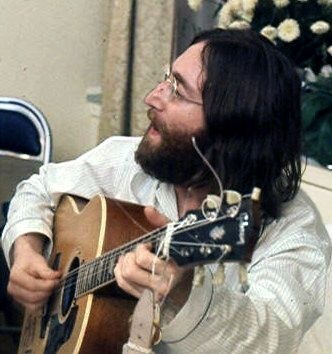 On December 8th 1980 John Lennon was and killed outside the Dakota in New York.
Lennon was the songwriting partner of Paul McCartney and a founder member of the Beatles, the most successful band (in commercial terms) in popular music. Ever. After the band split in 1970, Lennon went on to do solo work.
Lennon was returning to the Dakota with Yoko Ono when Mark David Chapman shot him four times in the back. Chapman had previously intended to kill him back in October, but changed his mind. Before killing Lennon, Chapman had earlier in the day got an album signed by him.
Image: By Roy Kerwood [CC BY 2.5 (creativecommons.org/licenses/by/2.5)], via Wikimedia Commons (commons.wikimedia.org/wiki/File:JohnLennonpeace.jpg)