Have you ever wondered what it would be like to live in a waterfall? Probably not as we are sane, for the most part. I surely have not, until I found a beauty and a masterpiece of a building that is full of life and known only as Fallingwater designed by one of the greatest architects of all time Mr. Frank Lloyd Wright.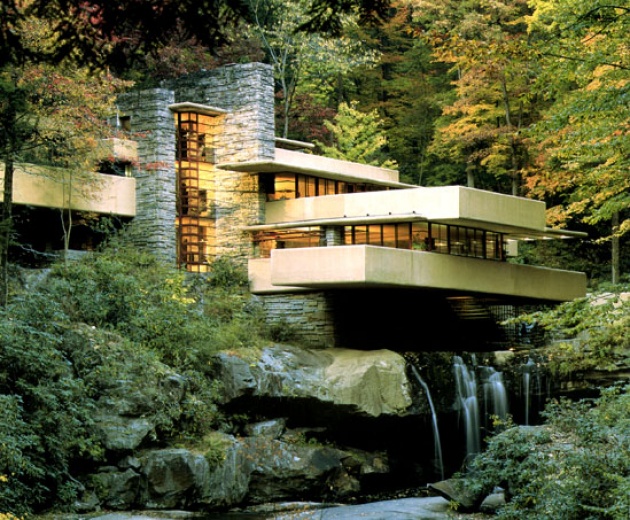 Lloyd Wright completed Fallingwater in 1937 and was recognized by Time magazine as his "most beautiful job", now that is definitely saying a lot considering Lloyd Wright was known for a multitude of his iconic works including his own Wright Home and Studio in Oak Park, Chicago, the Darwin D. Martin home in Buffalo, New York, and the Imperial Hotel in Tokyo, Japan.
The reason why Fallingwater is a must see for any individual who enjoys beautiful architecture or beauty within nature in general is the fact that the building has Cantilevered concrete terraces hovering about 30 feet above the falls of Bear Run.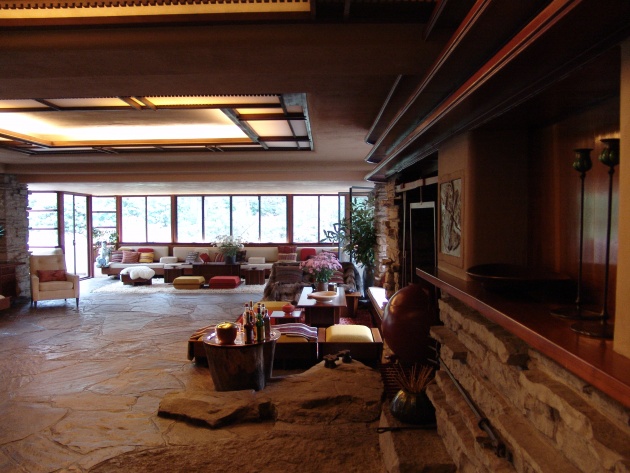 Lloyd Wright originally designed the home for the retail mogul Edgar J. Kaufmann from Pittsburgh as a mountain retreat. What's really amazing about this humble abode is that the roar of the waterfall is heard throughout the entire home but is said not to ever overwhelm.
Fallingwater is a symbol of humanity living among the natural order and environment without damaging the organic beauty of something as magnificent as a waterfall, one of nature's greatest designs.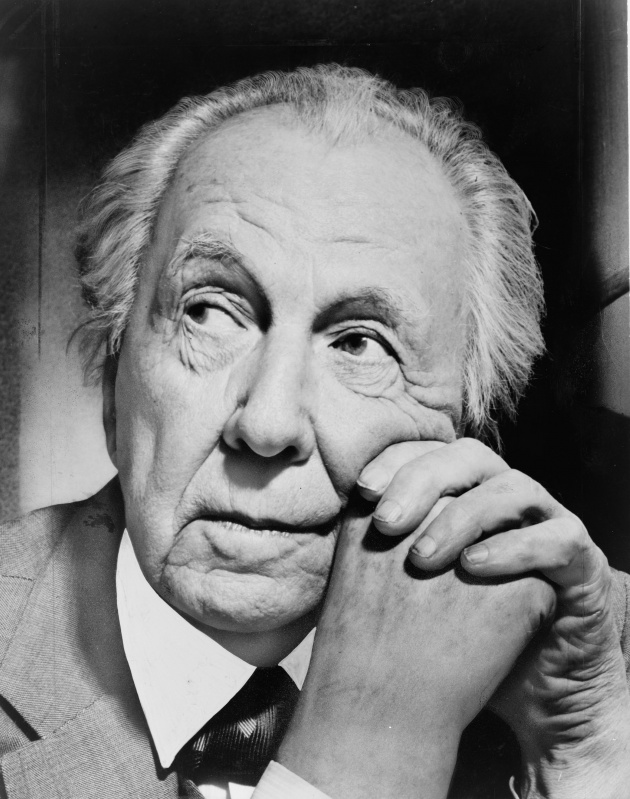 This purely American design should be the goal for everyone, everywhere to see beyond the bright lights of Times Square and Las Vegas. It is a building that is literally intertwined with nature and emanates the feeling of incessant motion. It is simply put, an organic masterpiece.
The bulky and modern design of the home shows the dichotomy between nature and humanity. While the vanishing windows steer the direction of the viewer towards the wilderness.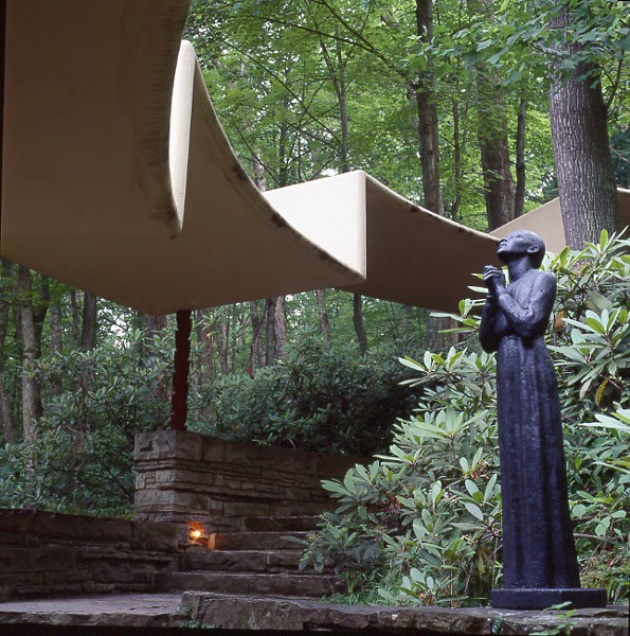 All in all, Mr. Lloyd Wright's Fallingwater design is a must see for all who enjoy a beautifully designed work of art and can appreciate the beauty and symbolism that is Lloyd Wright's memorable, iconic and truly American architecture. As Lloyd Wright stated, "study nature, love nature, stay close to nature. It will never fail you."