The Night Eats the World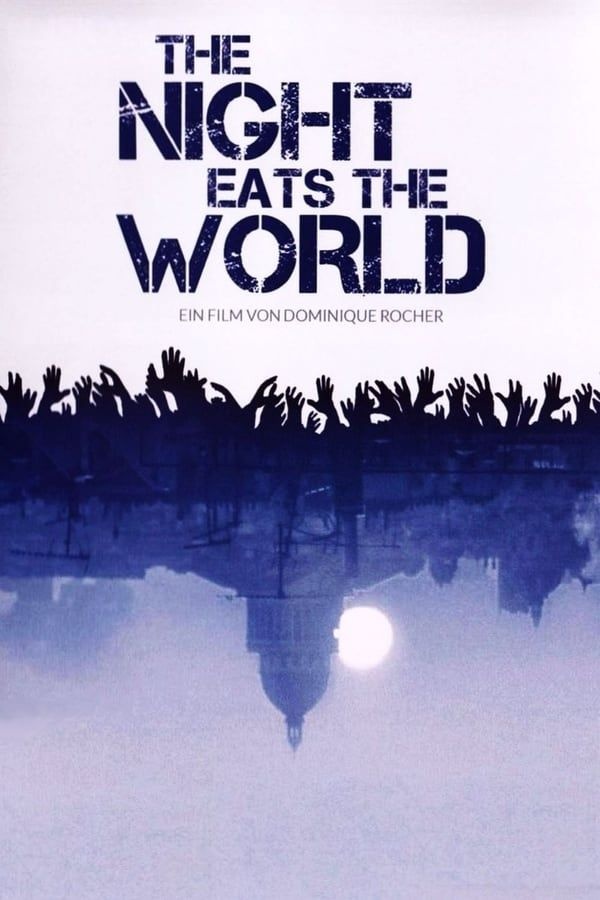 I really like Zombie movies, certainly, I enjoy most of what I've seen, even though there are some things that I wish I haven't seen.
A few days ago I saw The Night Eats the World (La nuit a dévoré le monde) is a very recent film and I thought it was worth reviewing it, it is located in Paris so is not your typical New York Zombie Apocalypse. Is a very simple movie, very sober, but also very interesting and it received an 8.5 rating on Rotten Tomatoes.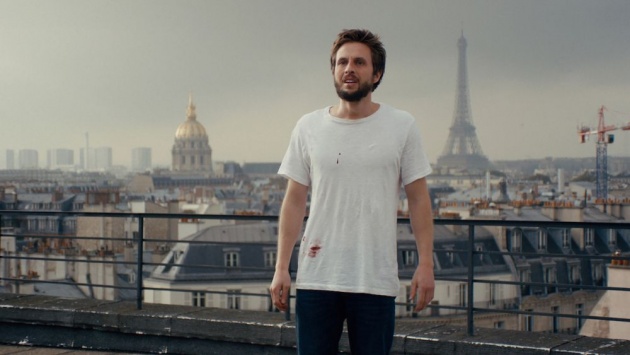 It is not a horror film that will make you cover your eyes, neither jump off your seat, but it will keep you watching the whole time trying to figure out how it will end. Is very psychological and the plot it's about Sam, a guy who just got to Fanny's apartment looking for some tapes (yes, nothing more), gets delayed due to a party so Fanny is very busy attending to her guests.
After a while, he gets mad and drags Fanny out of a room so she can get him his stuff back, a second later, her boyfriend shows up and confronts Sam, Fanny tries to stop the argument by telling Sam where his things are, so he can go and get it by himself. On his way to the room, a guy hits him by accident in the nose with a camera and he starts to bleed, so he closes the door of the room and sits to rest while the bleeding stops.
Sam wakes up the next morning, it seems he passed out or just fell asleep so he grabs a box with all his tapes and opens the door, just to find that all the walls are covered in blood and that everything is partially destroyed. He begins to search the apartment and can't find anyone there, so he plans to leave, but the moment he steps out Fanny (missing half of her face) and another woman jump towards him, he barely manages to escape by closing the door.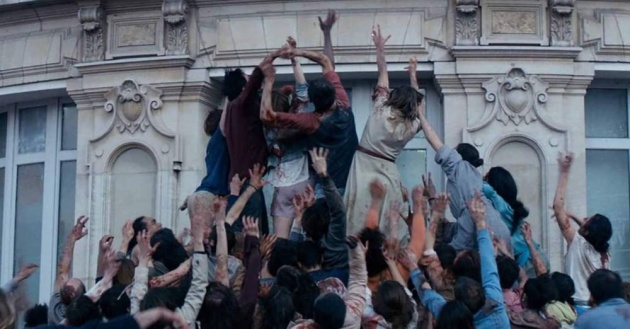 He then runs to a window and starts looking outside, into the next building, where he sees a family fighting a person, then they get out and run to a car, but before they can start the engine, they are devoured by a group of zombies. This scene lets Sam know that he is in a very horrible situation, so he starts to think how he is going to survive, first he gathers all the food in the apartment, then he begins to do some cleaning, but he hears a gunshot coming from the floor below, when he gets closer to the floor to hear what is going on the second gunshot crosses the floor a few inches away from his face; still trembling he peeks through the hole and sees two people dead, it seems that they committed suicide.
By using a pipe he widens the hole in the floor and goes through it, takes the shotgun from the hand of one of the corps and begins to search the apartment, then he goes out to secure the building, he finds a zombie in the elevator, but instead of killing it he blocks the door with his belt. A floor below he sees 3 zombies in an apartment so shuts the door before they attack him and finally, he closes the main door of the building.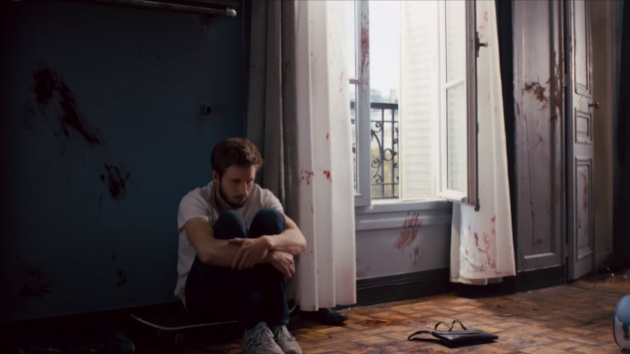 Now he is looked in, he tries to find anything he can use or eat, and for the rest of the film, he just tries to survive, to kill time, anything that helps him to avoid losing his mind, which is very hard at an extreme situation as the one he is in.
You can lose track of time because is very interesting how he manages to survive, but also because you are at all times thinking about what would you do in a similar situation.
The Night Eats the World (La nuit a dévoré le monde) is a movie that will make you see the zombie situation from a very different angle, not from the one we are used to like the TWD scenario, or Resident Evil for example, so I think you can really enjoy watching this film.
Trailer from Youtube
See you soon,
Luis Colmenares