An old Native America tale recounts how the trees of northeast America were so dense that a squirrel could jump from branch to branch starting in Maine and make its way to Virginia without every having to touch the ground. To counteract the change the Peconic Land Trust, established in 1983, is a 501(c)(3) nonprofit organization that was created by John V.H.Halsey and local residents to try and preserve almo
st 12,000 acres of land on Long Island. The goal of this organization, in addition to land preservation, is to find new methods that can help farmers, landowners, and municipalities keep the natural resources of Long Island intact. The Peconic Land Trust is member of the Land Trust Alliance, which has been responsible for the preservation of almost 37 million acres throughout America; operating in part with 1,700 other land trusts.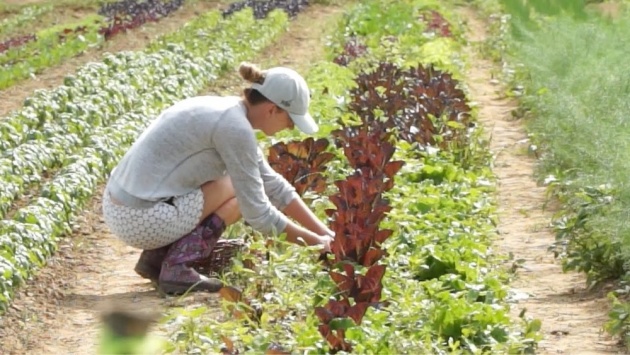 Once, like the Peconic Land Trust, and other member of the land trust alliance, the Civilian Conservation Corps (CCC), a organization put into place by Franklyn Delano Roosevelt in 1933 to stimulate the economy as well as to try and mitigate conditions produced by the "Dust Bowls;" in the 1930s America was victim to violent sandstorms known that ripped the soil right out of ground and formed black cloud of dirt that went almost 1,000 feet high. These storms started in places such as New Mexico, Colorado, and Kansas and went as far to New York and Boston, on May 9th, 1933 made its way to the Atlantic. The CCC launched a full on operation in 1934 to avoid another such disaster that came from the destruction of trees. While the Peconic Land Trust is not responding to any dramatic storms, its purpose to try and preserve the environment is the same. The conversation and assistance of the Peconic Land Trust benefits the community in a plethora of ways, some of them include: preserving local farms to provide fresh and local produce, Wildlife habitats to provide bio diversity, wetlands and bays to supply a clean water source, and walking trails to provide a wonderful recreational opportunity. Many if these things are a rarity in New York, this land trust helps give individuals living in Long Island something unique to do, see, smell, and even taste. These benefits come form the stewardships and projects that include the Shellfisher Preserve, a historic Shellfish Farm that has seed clams, oysters, and scallops, the Quail Hill Farm, an Organic Farm, and Bridge Gardens, a public garden in Bridgehampton. One of Peconic Land Trust's key values is in Education. It helps promote this value through guided hikes, workshops, lectures, "meet-the-farmer events," and family orientated activities such as birdhouse house building workshops, nature walks, and beach explorations. These activities aim to educate their audience on what exactly is being preserved.
Roughly 40% of the Trust's budget comes from fees of planning and stewardship service and 60% from charitable donations. If you live within a plausible driving distance of Suffolk country I highly encourage you to check out this organization and learn more about the local than through activities hosted by this Trust. Whether you live near this area or not I highly urge you to donate to the Peconic Land Trust so they may be able to continue to help their environment prosper.
Please Donate here: www.bitlanders.com/blogs/the-peconic-land-trust-is-helping-keep-our-earth-green/5468670