The Power of Sharing
Video Credits: Carnegie Council for Ethics in International Affairs via YouTube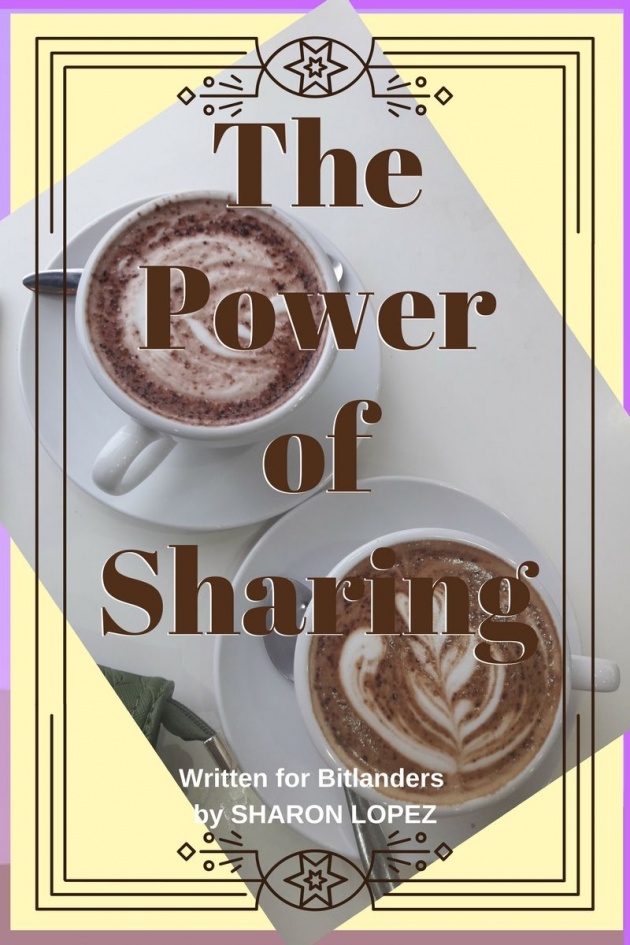 Image credit: Sharon Lopez via Bitlanders
The Art of Sharing
Sharing is an act of allowing others to use or take a portion of a commodity, a piece of property, or any tangible material which belongs in our possession. We usually share something, like food, to the people who are close to our hearts. They may be our loved ones, family, friends and other people whom we considered worth to have a certain portion of the blessing or commodity that we have.
Sharing may also refer to an act of dividing between and among different individuals, groups, teams or companies a certain responsibility, task, work or burden. Additionally, in today's world, sharing can be done even on the internet. We share files, access, knowledge, and skills.
Apparently, sharing forms a big part of our daily life. The world is a ground where reciprocation takes place. We give and we receive. That is the value of sharing. We make other people happy when we share. We ease the burden and make the job easier and we strengthen others by imparting knowledge and capacitating them.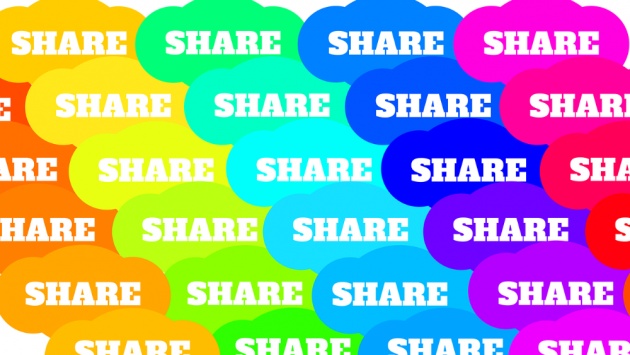 Image Credits: Isi159 via Pixabay
A Little Sacrifice May Lead to Great Results
When we give part of what we already have, we are depriving ourselves of the portion which is supposed to be for us alone. As a result, instead of having the whole part, we only have a small portion of it. Sharing is an act of kindness which involves a sacrifice on our part. It's an act of generosity. On the contrary, sharing can make us happy especially if we witness that we make others equally or even happier. We may get a small portion but sharing give us something in return which is immeasurable. It's the happiness we felt knowing that we were able to help others.
Image Credits: Cooks in Town
When we give, God bless us more for it:
"For if you give, you will get! Your gift will return and overflowing measure, pressed down, shaken together to make room for more, and running over. Whatever measure you use to give- large or small will be used to measure what is given back to you" (Luke 6:38)
Source: SelfGrowth.com
Bitlanders, a Blessing and a Thing of Value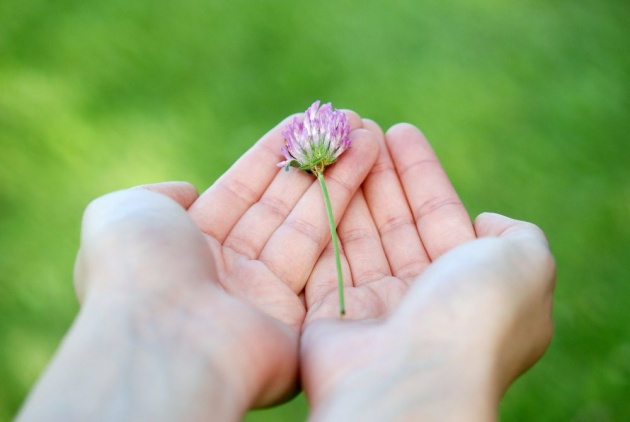 Image Credits: GLady via Pixabay
I am truly thankful for all the blessings that I continuously receive. Among these is Bitlanders which I considered as a The Best Gift.
The desire to share the blessing is inherent upon me. I don't want to keep this gift to myself alone. Instead, I want to share it with those who are struggling to find a decent source of income online. I wrote blog posts sharing how to earn and how to make the most of the site. I wrote tutorials so as to help them - to make it easy for them.
I understand well enough that not everyone will appreciate this act. Some will think that the purpose is purely self-serving. but I continue to share, regardless of what feedback I get. I know someday, people will appreciate me for not giving up.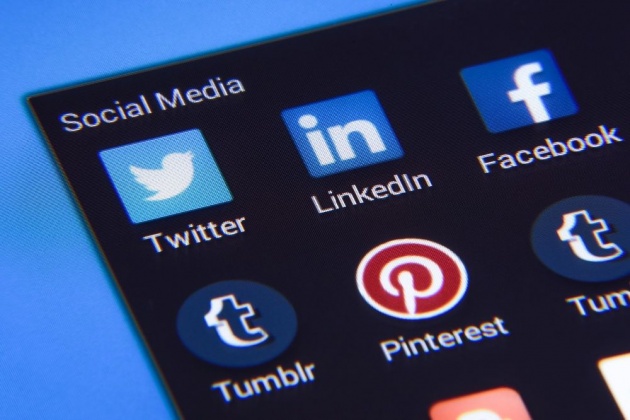 Image Credits: Photo Mix via Pixabay
Facebook is one of my favorite sites when it comes to sharing my contents, updates and payment proofs from the site. I am aware that I might be tagged as a spammer if I don't know how to post properly. Creating intervals between posts are necessary. I would post personal updates as well as updates on my other earning sites between the gaps.
I also share my blog posts on LinkedIn, Twitter, Google and Pinterest. As of now, I want to learn how I could make the most of Pinterest. I am hearing a lot of good reviews on the site when it comes to creating traffic for the blog.
So much so, my presence on other forum sites is gaining positive results. I can share some good ways in order to earn from the site. so, even those who are members but not active are trying to return taking into consideration my tips and suggestions.
I guess my present achievements with Bitlanders is becoming more noticeable as the passing of days. It seems that Bitlanders has already been attached to my name. Even if I would start posting about other topics, oftentimes, we end up talking about Bitlanders.
What Benefits We Could Get When Sharing Bitlanders' Opportunity
(1) Personal Benefits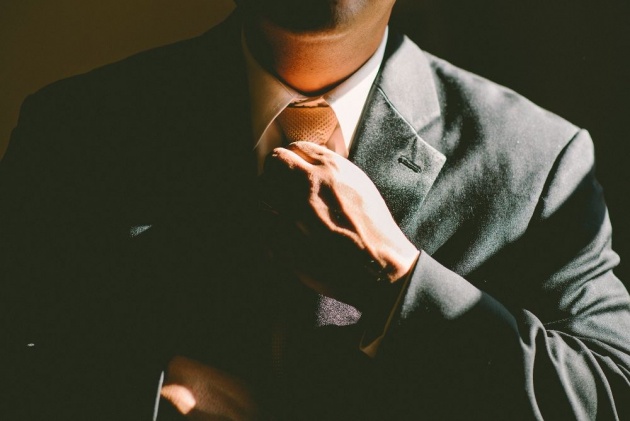 Image Credits: Free photo via Pixabay
The most obvious benefit we could derive from sharing the opportunity to others is the possibility of getting referrals. When people join the site thru our referral links, we will automatically receive additional Buzz points on our account which is valid for 2 days and 20% of their Buzz Rewards for life.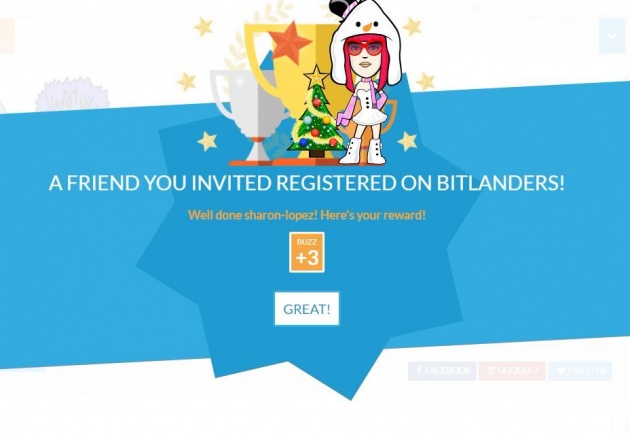 Image Credits: Sharon Lopez via Bitlanders
We would be lucky if the referral we got is also striving to earn more. But that is seldom to happen. Sometimes, for 100 referrals that we have, we should be happy if we have one who is active.
(2) Benefits to Others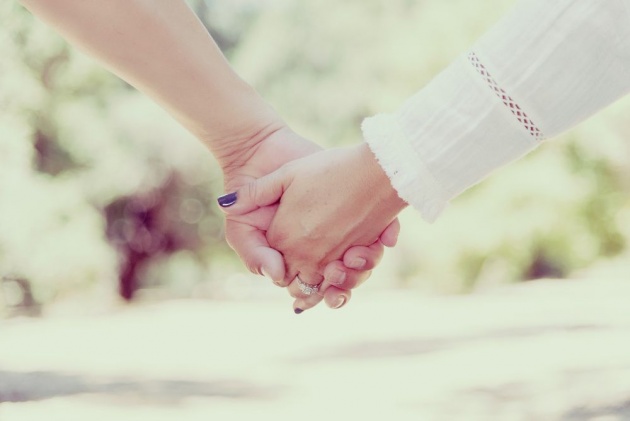 Image credits: Miguel R Perez via Pixabay
When we continue to share the opportunity, others will have a chance to learn something from us. Many people are searching for ways to earn online. When they got a chance to come to your post, not only that you benefit yourself but also the person who read it. Giving them an idea will be a big help.
(3) Benefits to the Site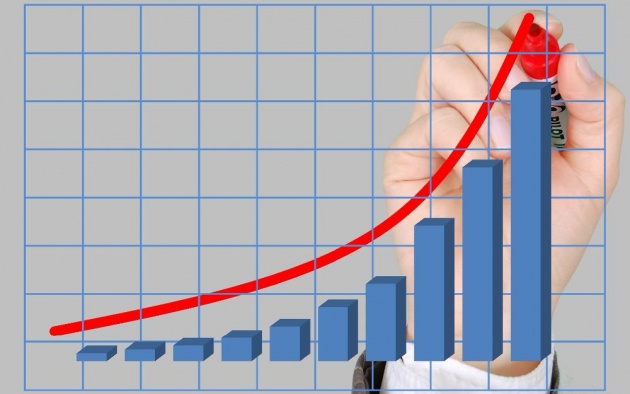 Image Credits: Tumiso via Pixabay
Part of the income of the site is being shared with us for being active and by submitting quality contents. For a site like Bitlanders which derive its revenue through ads and other income generating activities, sharing their business with others will help them increase their revenue, thus the more earnings the site has, the more earnings for its members. A site which is successful in their business will stay long online and will continue to prosper and expand.
As a member of the Bitlanders, it is part of our duty to maintain the profitability of the site. we can do it basically, by submitting quality contents and by sharing the opportunity with others.
(4) Benefits to the Community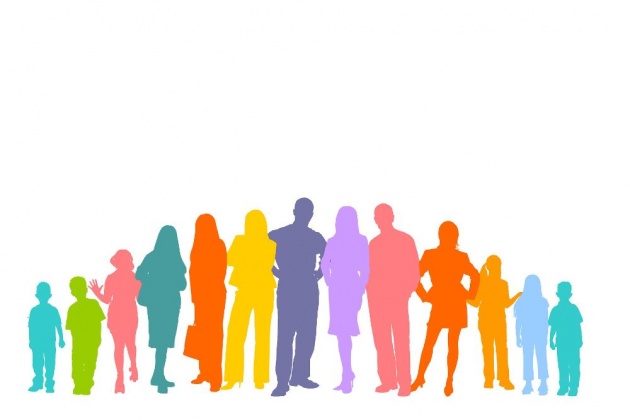 Image Credits: Geralt via Pixabay
Needless to say, we are part of a community or a country where we spend the amount we get from the site to purchase goods and other services that we need on a daily basis. The money we contribute to the circulation will form part of the wealth in our own places. We help the business establishments in our place to prosper. We are helping the community to grow and we others to get a job.
It's a continuous process and it all starts with sharing.
On the final thought...
No matter how big or small our contribution to the site, we are part of its growth. For as long as we share what we have, we will continue to receive more blessings. Bitlanders is a wonderful gift that every member should treasure and continuously share.
Here is another video depicting the power of sharing:
Video Credits: REALM Video via YouTube
Thank you, everyone, for continuously visiting and reading my blog posts. More blessings for all of us!
Meanwhile, here is a Querlo Chat for you...
___oOo___oOo___oOo___
Written for Bitlanders
by: Sharon Lopez
Thank you for reading.
Please visit my BLOGS for more helpful tips.
Sharon Lopez is a graduate of Bachelor of Science in Commerce Major in Banking and Finance and currently working in the government handling programs on Business Friendly and Competitive LGUs.
You may visit me on Facebook.
_oOo_
Would you like to earn from sharing your ideas, videos, and photos?
Disclaimer: The views and opinions expressed in this blog post are that of the author and does not in any way represent the agency or department she currently belongs.
Additional Note: The sites mentioned in this post are for information purposes only and links are provided for easy access. The author does not receive any remuneration from the said companies or sites.