Last time I blogged, I wrote that I was going to start a Kickstarter campaign, and I was planning on writing a series of blogs detailing how I find my experience.
It's been a few weeks now, so I thought I'd write an update.
The first thing I've learnt, is that you shouldn't rush into it. It's tempting, because the sooner you get the money the better, but you need patience. I've had a look at a lot of campaigns, and it seems the best ones have prepared well. They have a cast sorted. They have artwork. They have a strategy. I've decided to basically complete pre-production for the campaign. This includes costing everything up, so you don't under budget.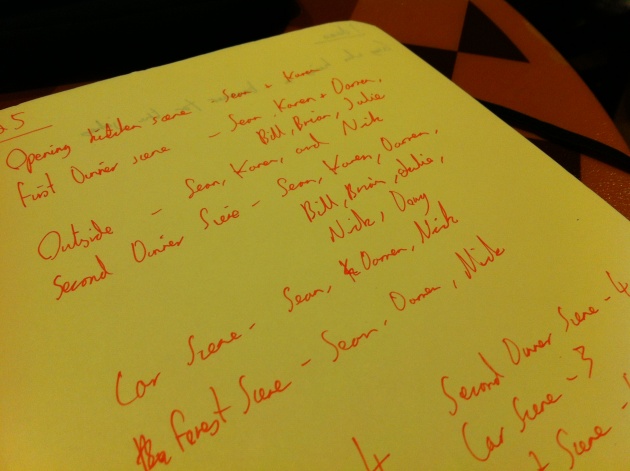 Working out how many shoot days the film will need, and how many days I'll need each actor for.

I've given myself a deadline of mid-April to start the campaign. Another good thing about getting the crew and cast finalised is that if they are excited for the project, they'll promote the campaign as well.
Planning your incentives is important. I've seen some awful ones, like a £200 incentive for a Thank You and £25 back, and I've seen some brilliant ones. One campaign offered a £1000 incentive in which the filmmakers were offering to come and make a documentary about the donator.
There's so much to read on the Internet about Kickstarters. But it still baffles me which projects fail and which don't. Some are pretty obvious, but I've seen some great campaigns that never really got off the mark. It's scary. One article wrote about treating the campaign like a full time job. You've got to get everyone you know interested. Just tweeting about it everyday isn't enough.

But that bit is still a month away. For now, I'll be getting stuff ready for those 30 days.