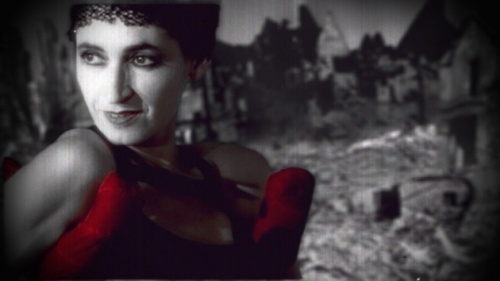 The following is a list of screenings for Alessandro Amaducci's phenomenal series of short films that he hosts in his WebTV: webtvs.filmannex.com/alessandroamaducci

'Not With a Bang' will be screened at
PAPAY GYRO NIGHTS; FEBRUARY
,
6 - 13
, 2012.

Click to Watch 'Not With a Bang'
(Picture 1 Above)
---
From February 4th, to March 4th the Gallery EMMA INFANTE in Torino, Italy will present the show CENSIMENTO ARTISTI ITALIANI. Alessandro will have his digital photos from 'Close to Your Night' exhibited.
Gallery Emma Infante, via Des Ambrois 2, Torino, Italy.
---
CORPO ELETTRONICO FRA MATERIA, SEGNO E SOGNO. CATANZARO
, February 11th - APRIL 25th 2012
The video installation "Out of Body' will be presented at Il Corpo Elettronico. Videoarte Italiana Fra Materia, Segno e Sogno, exhibition of video art curated by Andrea La Porta and Gianluca Marziani. Complesso Monumentale del S. Giovanni, Catanzaro. The exhibition is a project by Foundation Rocco Guglielmo, with the collaboration of Foundation Mimmo Rotella.
Click for Fondazion Rocco Guglielmo

---
CINESONIKA 2 - CELEBRATING THE SOUNDTRACK, CANADA
, FEBRUARY 18th 2012
'Fear of Me'
, '
Not With a Bang
', '
Pagan Inner
' and 'Shedding' will be screened at Cinesonika 2 -Celebrating the Soundtrack, at the Westminster Savings Credit Union — Simon Fraser University Surrey Theatre, Canada.
---
ORTHOGRAPHIE, GALLERIA ZAMENHOF, MILANO
, February 22nd to March 11, 2012
The digital photo '
Still Moving
' will be exhibited at Orthographie, curated by Società Ortofotografica, in the Gallery Zamenhof, via Zamenhof 11, Milano, Italy.
Zamenhoff Gallery
Alessandro's Sites:
www.alessandroamaducci.nethttp://www.facebook.com/alessandr0amaducc1