The Real Dubai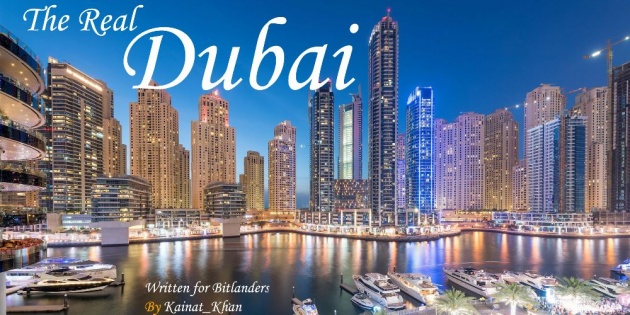 Image Credit: Kainat_khan via Bitlanders
(Background Image Credit: www.ihg.com)
Hi friends.
In this blog, I'm going to tell you very interesting facts about Dubai Before I start, I have a request for you. Please read this blog from start to end because more you go further in this blog, more the interesting facts are going to showed up.
Dubai is the largest and most populous city in the United Arab Emirates (UAE).[4] It is located on the southeast coast of the Persian Gulf and is the capital of the Emirate of Dubai, one of the seven emirates that make up the country. Wikipeida
Many people think that Dubai is a country but Dubai is not a country. It is one the 7th Emirates of United Arab Emirates and laws of Dubai are little different from the other Emirates. Like girls can wear bikini on Dubai beach. it is not possible in other Emirates.
Burj Khalifa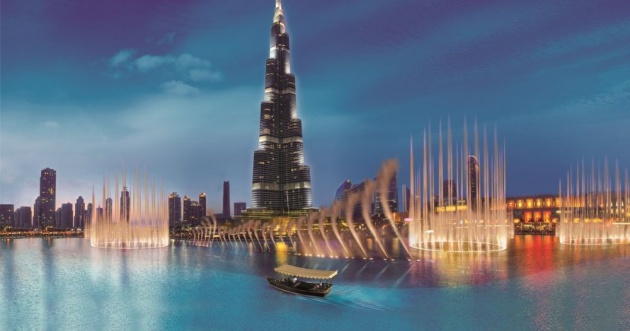 Image Credit: getyourguide.com
I'm sure you heard about burj khalifa. It is the supertall skyscraper in Dubai. Its height is 2720 feet. The Building Burj Khalifa was named in honor of president of the UAE.
Burj Khalifa is now getting old because now the tower of creek Harbour is under construction in Dubai that is taller than burj khalifa. This building has almost 1000-meter height and it will be ready in 2020. It is predicted that it will called the second highest building in the world at that time.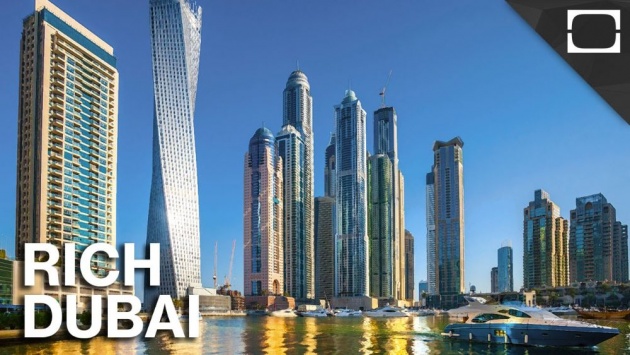 Image Credit: NowThis World via Youtube
Dubai is city that had very fast growth comparing any city in the world. Before 1960, Dubai was nothing but only dessert. In 1960, development got started in Dubai after the discovery of oil. In only 50 years, it became one of the beautiful cities of the world. Today Dubai is the prime hub of world economics.
In 1990, There was only one skyscraper building in Dubai that called world trade center but now there are 156 skyscraper buildings and total 911 high buildings. Besides that, they have also new buildings that are under construction.
Sheikh Rashid (Ruler of Dubai)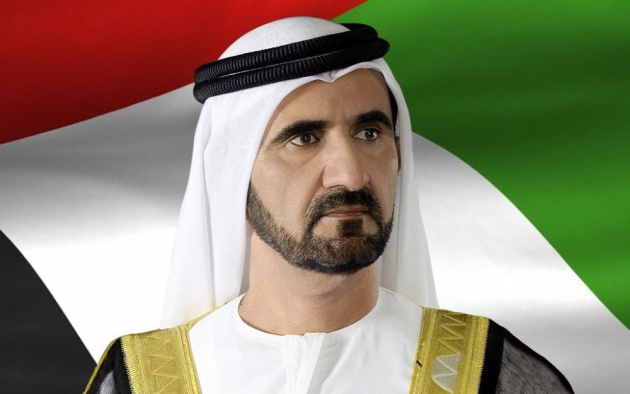 Image Credit: Dubai Media Office via twitter.com
When an anchor asked the Ruler of Dubai Sheikh Rashid bin Mohammed bin Rashid Al Maktoum that what you want to say about Dubai? He replies with "Once there was an era when people liked to travel on camels. Today, they like travel in mercedes. But an era will come once again when people will like traveling on camels".
There is no Dubai and Abu Dhabi; we are one. Whoever doesn't understand this should do their homework before they start talking. we will be there for each other when we need it. Rashid bin Mohammed Al Maktoum
Peoples in Dubai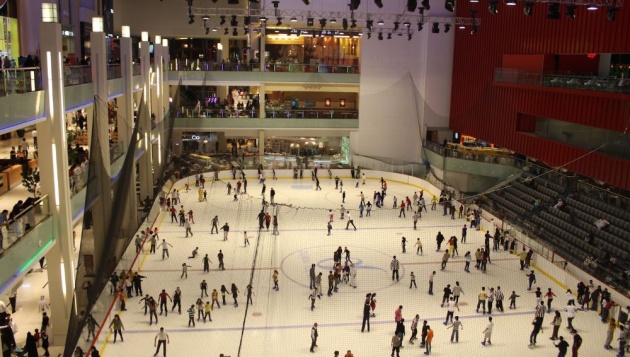 Image Credit: getyourguide.com
Population of Dubai is only15% of their own peoples or locals and rest of 85% are foreigners that are mostly from Bangladesh, India, Pakistan and from European countries. Everyone like animals as their pets but peoples of Dubai likes some different kind of pets.
Except cats and dogs, they like Lions and Cheetah as their pets. By keeping in mind the Friday prayer, weekend days in Dubai are Friday and Sunday except Saturday and Sunday since 2006. Burj Khalifa is so tall that peoples that lives in 80th floor have to come down to listen the voice of Azan.
Gold In Dubai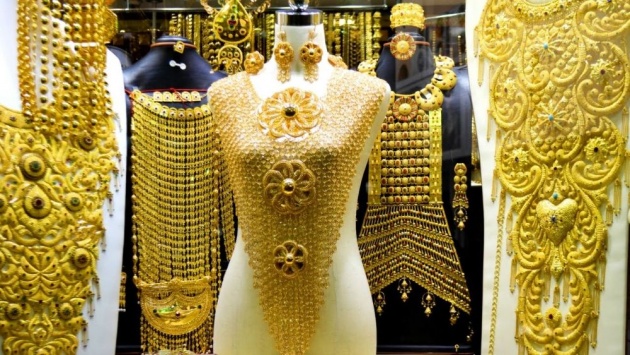 Image Credit: GIRL IN PARADISE via YouTube
Dubai is also knowing as the city of gold. Gold trade is held at the large scale in Dubai. There are almost 300 gold shops in Dubai and these shops contains almost 10 tons gold every time. In 2013, the trade of gold in Dubai was so much that the weight of gold was equal to the weight of 396 elephants.
Cars in Dubai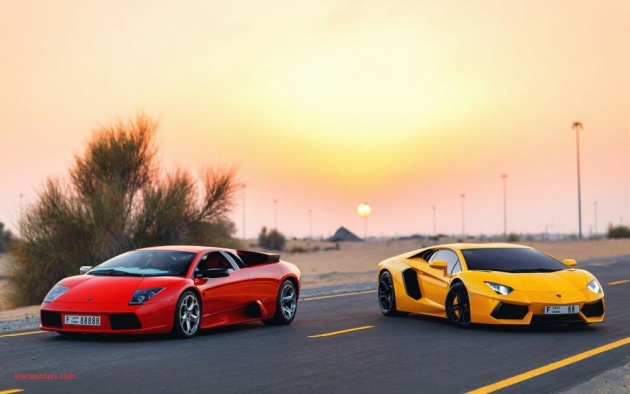 Image Credit: 4recentcars.com
Traffic jam is everywhere in the world but, did you have seen the traffic jam of luxury cars? Yes, Dubai is the city that also has the traffic jam but of luxury cars and super cars. whenever traffic jam occurs in Dubai, you will see only the line of super cars. you can see all the world's best cars in Dubai's traffic jam.
When it comes to extravagant, we cannot ignore Dubai. Dubai has cars of gold more than any city. Billionaires of Dubai and their kids have keen interest in gold cars that is a method to show their money and wealth. Maybe you think that it is a totally waste of money but in Dubai, it is very common.
Expensive cars are very common in Dubai even the police have cars like Ferraris, Lamborghinis, Bentley's etc. These cars are provided to police to catch the persons that have speed cars as standard cars cannot catch them.
Video of Gold Cars in Dubai
Video Credit: motoraty via YouTube
Gold ATM in Dubai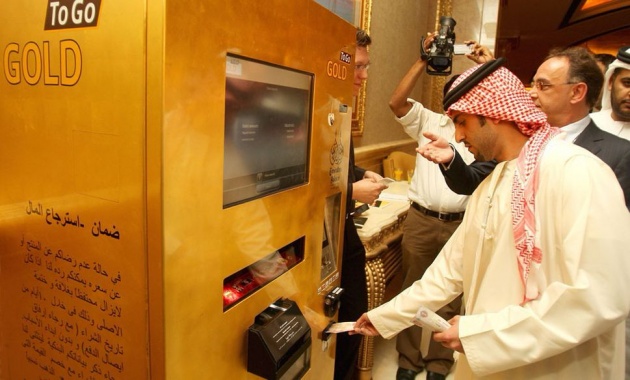 Image Credit: socawlege.com
Dubai has the ATM's that contains gold. A German company build world's first ATM that is called the gold ATM. first, it is placed in Dubai mall. It is the world's first ATM that has 320 different 24 carat things like gold biscuits, coins, jewelry etc. customers can buy their amusing things by using cash and credit card that appears in a black envelop
Dubai Land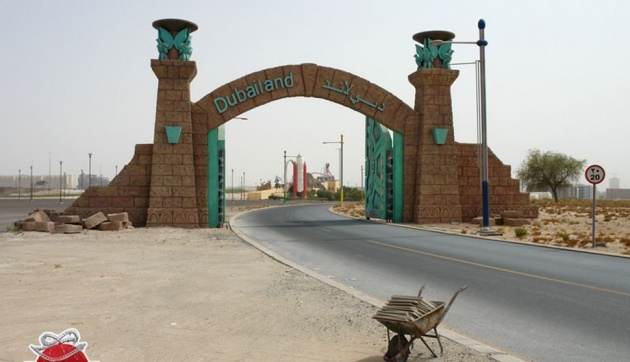 Image Credit: lookup.ae
Everyone is well known about the Disneland. But now, Dubai land is under construction in Dubai that is twice big than the Disneyland. It will be ready in 2020. It is predicted that it could be the world's biggest tourist attraction.
Dubai Mall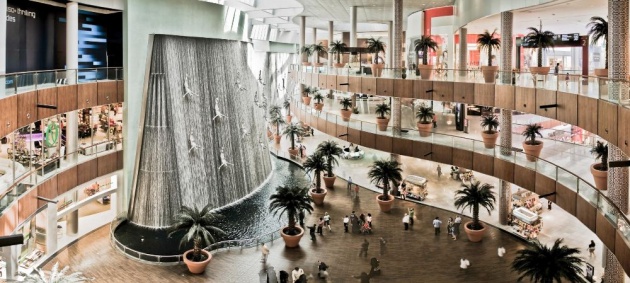 Image Credit: wtg-global.net
Dubai Mall is the biggest mall of the world that has total 1200 stores. Dubai is in the center of the dessert but in Dubai mall, you can enjoy skiing on the ice though. Besides that, Dubai has more than 70 shopping centers. That's why Dubai is called the shopping capital of middle east.
Video Of Dubai Mall
Video Credit: Bangkok Famouz via YouTube
I hope you liked these interesting facts about Dubai.
Thank You For Reading
__oOOo__
Also Check My Recent Blogs
Padmanabhaswamy temple treasure
Pakistani Clothing And Dresses