-Please Hello everyone, today I would like to make 1 Post Review Overall the phone lines of Microsoft's newest Feature Phone: Nokia 215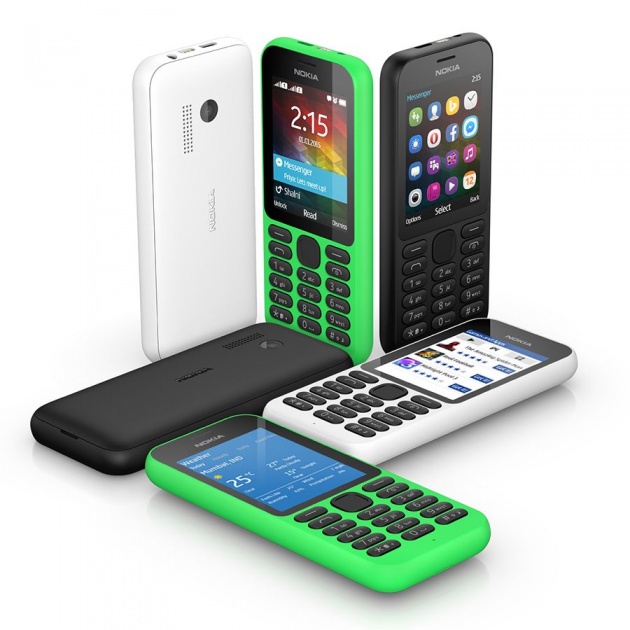 Photos overview Nokia 215 (Image source: Tinhte.vn)

1. The price of the Nokia 215 (09/03/2015) is 36.66 $
-It was a great price
2. Tin compact, youthful.
-Mark Though Microsoft has acquired the entire network of Nokia mobile phones, but this is the latest brand Nokia illustrious one time.
-When I first saw this phone in ZingNews that he had wanted to buy "now and always", because it has 1 tin design is quite nice. The rear tin Lumia line hybrid design to create new feeling for the user.
3. Overview of the phone
-Nokia 215 supports three colors: Blue, Black, White.
-Pin: 1100 mAh (27-day waiting period for the second SIM and 29 days for the first SIM)
-Camera: 0.3 MP
-RAM: 8Mb
-Supports Memory: 32GB
-Jack Headphones: 3.5 mm
-Audio recording, Listen (mp3, wave), Movies (3gp), FM Radio, Flashlight.
-Supports GPRS, 2G
-Run OS S30 +
4. Advantage.
-Listening Great call.
-Pretty pin buffalo
-Cam feeling both hands
-Supports Facebook, Twitter, Yahoo, Bing, Opera.
-For Business, person or business trips, youth and adventure, phượt used to make "2nd gun" is amazing.
5. Disadvantages.
-Do Not support Java (.jar, .jad), supported MRE (.vxp)
-No Sync with Google contacts
-Stop Storage little message
Nokia 215 Green (Image Source CBS)
Overall Nokia 215 with prices like that is okay, can not ask for anything more. Nokia 215 fit you away from home, the Nokia 215 is not suitable for your passion on Java as Teamobi online game, because Nokia 215 does not support running JAVA file.
***It was the first Review post of me so many errors, seek your feelings :)