Video credits: sealedseal via YouTube.com
Love, it's a mighty emotion, unexplainable, incomparable, it compels individuals to act strange things, do the unimaginable, perform crazy activities, it gives a reason for living, love itself if worth living. Love, at some point even enables the bearer to even construct an edifice for their beloved.
Stories about love are boundless, there isn't any specific library that records the number of books divulging about love. There are love that develops a person, certain stories telling us about young love which ended up to death like Romeo and Juliet. Love stories of kings and queens and even commoners. There's a variety of stories about one-way love and even triangles and such. The list goes on.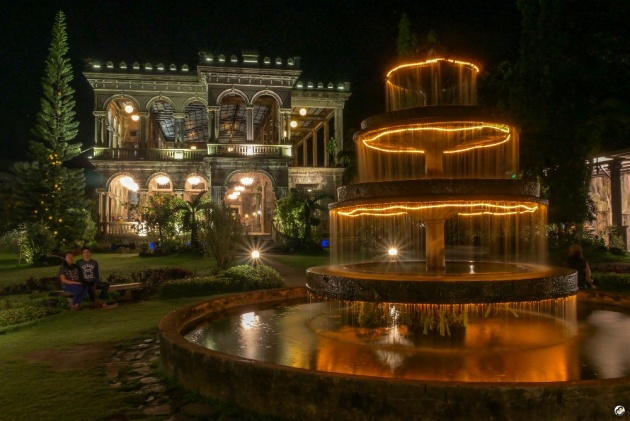 Image credits: Jean Beltran-Figues via bitLanders.com
Humans and even animals are capable of love, it is a challenge on how to keep that love burning for each individual. That is why Gary Chapman, author of the New York Times best-selling book The Five Languages of love, wrote and published this book because, for some reasons, we as humans are quite confused about how we showcase our feelings and love to the opposite.
But this blog entry is not about that book instead, this is about a specific structure created and built out of love.
•

Structures as Proofs of Love

•
We knew about Cebu City's Temple of Leah, an act of love which is millions of pesos worth, isn't love amazing? It is a fabrication made in commemoration of the owner's undying love for his wife who died years ago. It was conceived so that their future generation will be able to trace their roots by simply visiting this place.
This is now one of the most visited spots in Cebu City as it showcases Roman architecture together with granite Doric columns, huge golden lions sits outside it and Grecian statues distributed in all corners of the structure.
Then there's Taj Mahal as well in India. Created as the house tomb of his favorite wife, Mumtaz Mahal.
In Negros, there's another structure similar to the first two mentioned. Bacolod's The Ruins is another spot which showcases the love that lasts for a lifetime.
Video credits: OneEyedDrone Jurilla via YouTube.com
•

Bacolod's The Ruins: A Love Which Lives Through Time

•
After visiting The Ruins, I learned that this structure was built after a certain Don Mariano Ledesma Lacson who was a haciendero of a 440-hectare plantation in Talisay City, Negros Occidental lost his wife, the love of his life. Building the house was required for him to move on with his life knowing that he has a structure to remind him of his greatest love.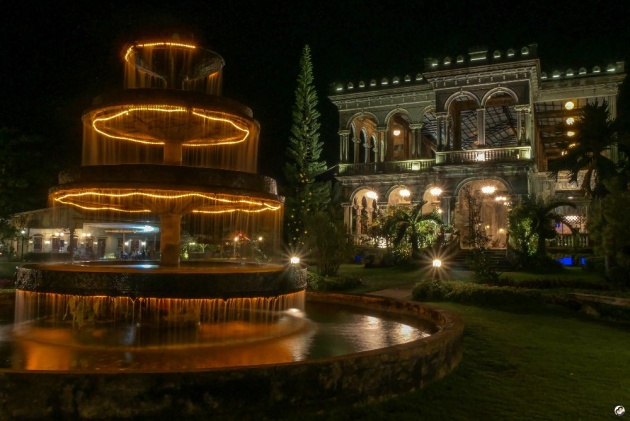 Image credits: Jean Beltran-Figues via bitLanders.com
How they met was really a great story as Don Mariano met Maria Braga, a Portuguese lady in Hong Kong during his travel, he loves traveling too! Based on the stories, the first time they met was already a love at first time for Don Mariano.
They got married right after Don Mariano asked Maria's hand from her father. They had a beautiful life living together in their ancestral house in Talisay, Negros Occidental but then when Maria was pregnant with their 11th child, she had an accident and was bleeding endlessly, back in time, going to the hospital takes a lot of time thus Maria and the child in her womb passed away before even getting checked by the medical doctor.
Because of that tragic event, he was depressed and was filled with so much grief with the fact of losing his wife. He then found a means of recovery by building a mansion in honor of Maria.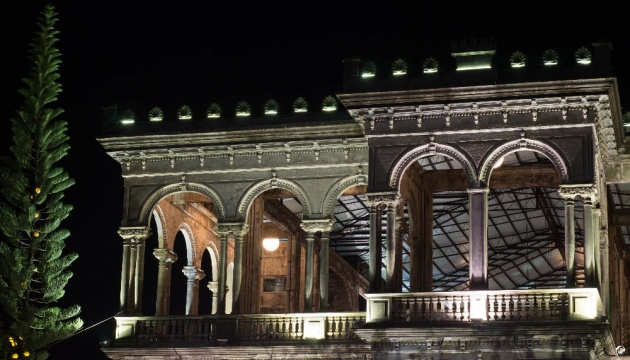 Image credits: Jean Beltran-Figues via bitLanders.com
One of that remembrance of their love story is the two M letters in each post inside the mansion, two M stands for Mariano and Maria.
Their children remained and lived in the mansion especially those who didn't marry.
However, during the World War II, the mansion was brought down and burned it by the American guerrilla forces to avoid the Japanese forces from using this as their home base, leaving the structure without a roof and the second level but the entire skeletal frame still was left intact until today. It is indeed built for long-lasting ability just like Don Mariano's love for Maria. Thus it is called The Ruins.
•

Our Experience

•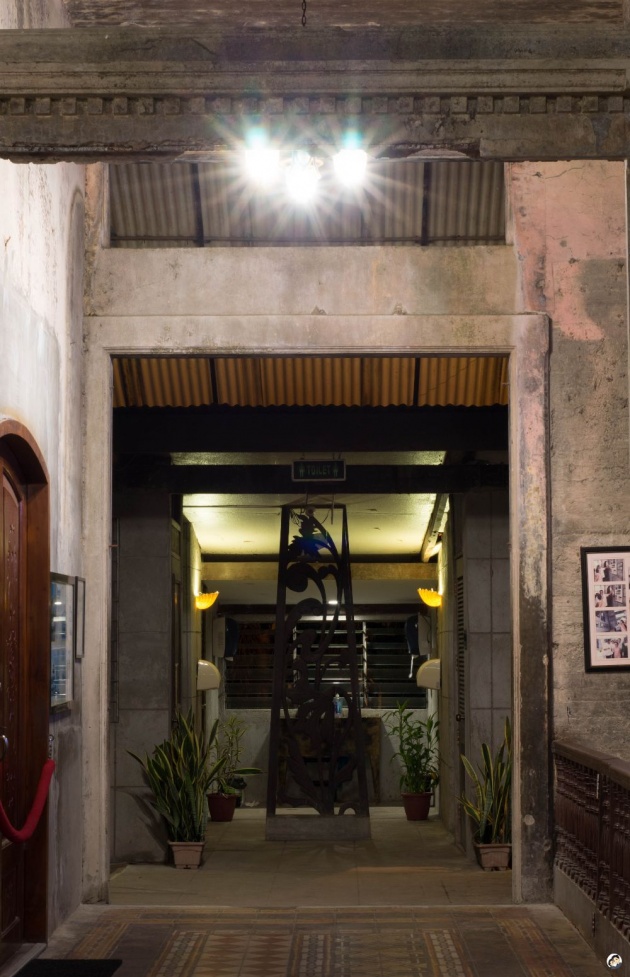 Image credits: Jean Beltran-Figues via bitLanders.com
Getting back from Campuestohan Highlands Resort at past six, it was already dark so we thought we should instead get a cab going there but when we stopped by the Mini-stop store, we were referred by the security guard to take a trike instead because there are no more jeepneys passing by Burgos street and getting a cab is very costly.
We spotted some trike drivers and asked if one could send us there, he agreed for only Php 200 round trip. He even agreed of waiting for an hour with an additional Php 50. The trip only took 10-15 minutes going to The Ruins, the streets were dark and there are huge trucks carrying harvested sugar cane passing by which was making me a bit scared with that travel but all was well afterward.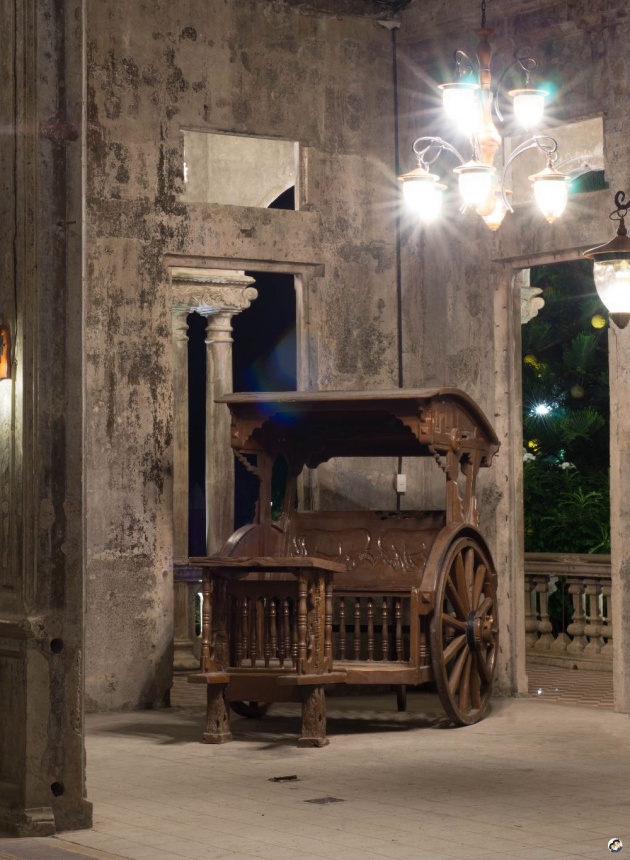 Image credits: Jean Beltran-Figues via bitLanders.com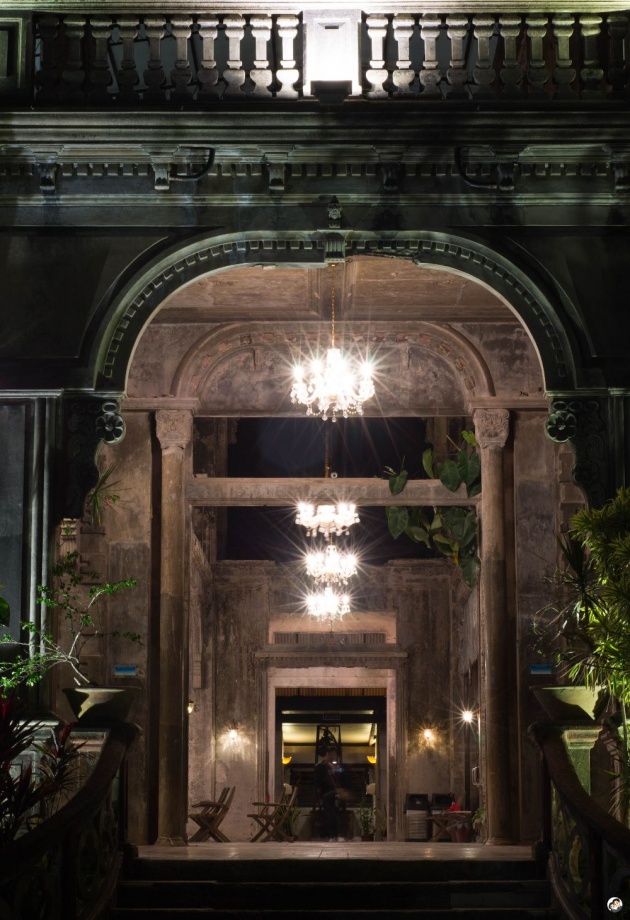 Image credits: Jean Beltran-Figues via bitLanders.com
Entrance fees are as follows:
Adults: P100
Senior/PWD: 60
Students: 50
Children (Below 8): 20
Since it was already dark and rare lights in the area, it was hard for us to figure out where to go upon entry, gladly the crews around were really very helpful in showing us the right way.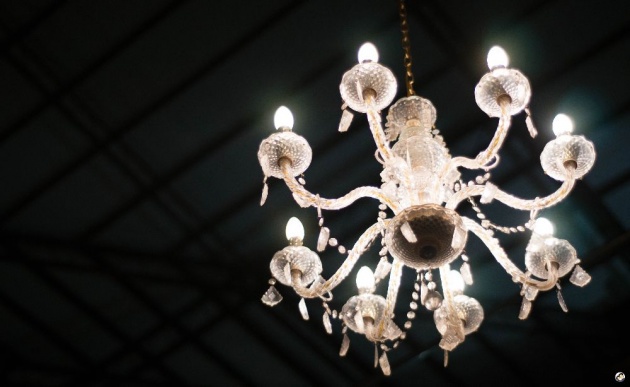 Image credits: Jean Beltran-Figues via bitLanders.com
We even entered the back door instead of the entrance so I first spotted the inside of the mansion. Yellow lights and historical chandeliers, vintage chairs and picture frames. There's an in-house souvenir shop inside too with members in Filipino attires and a tour guide as well who speaks with the guests every now and then.
The best view was when we got out of the mansion, the lights are romantic and long exposure shots are necessary to capture the beauty of the mansion. There's a live one-man band too adjacent to the mansion, a Gazebo also is functional which is offering food and drinks to the guests. However, we were not able to check their menu because we didn't really expect that there's an eatery inside.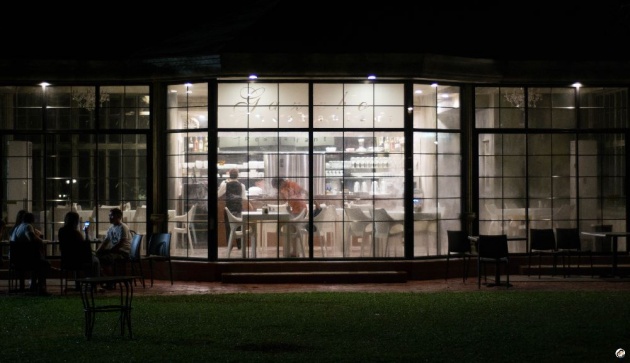 Image credits: Jean Beltran-Figues via bitLanders.com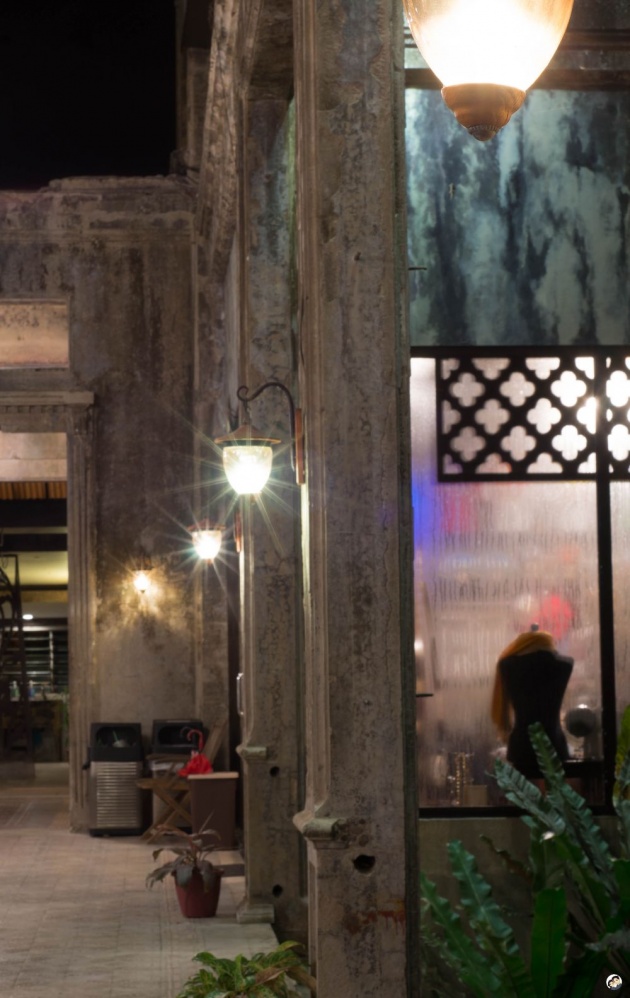 Image credits: Jean Beltran-Figues via bitLanders.com
Aside from taking photos, enjoying the view plus good music and learning about the history of the structure, we didn't have any other thing to do while in The Ruins. After more than an hour of long exposure shots, thanks to our tripod for making this possible. We went out and found our trike driver waiting for us, he was the lone one outside and we were really thankful that he waited even for more than an hour so we felt compelled to give an additional amount so to compensate the waiting game.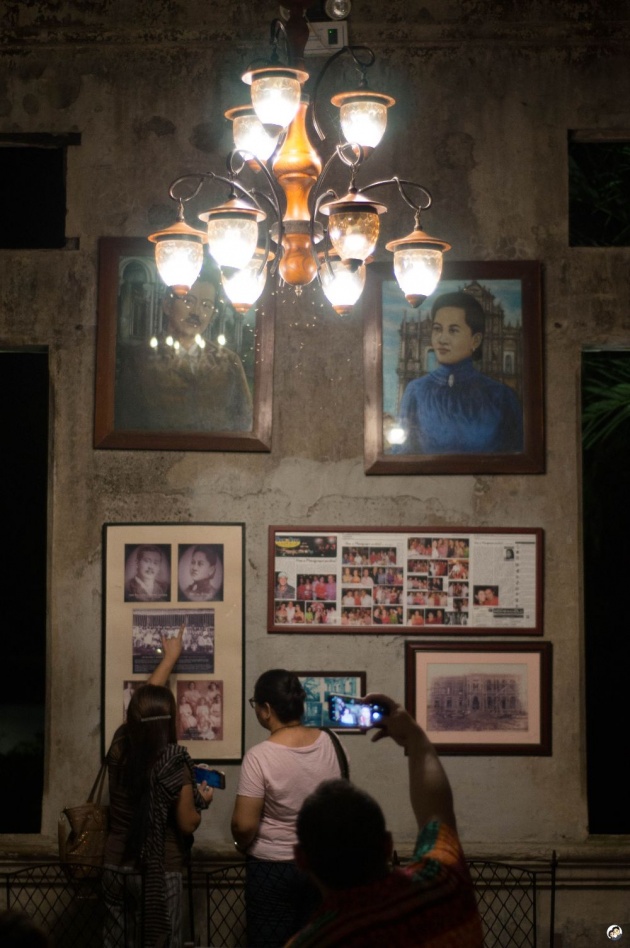 Image credits: Jean Beltran-Figues via bitLanders.com
For those who would like to come, make sure to check their website for their schedule of events because there are days when they only operate and allow guests to come by at certain hours: the ruins
Blog entry written and published by Jean Beltran-Figues, A Pinas traveler and photography hobbyist, find more travel blogs in my blog section, click here.