Land of bitcoin
This is the site where you can get free bitcoins from different faucets. So many faucets to choose from. If you have so much time spending in the internet, this site is for you.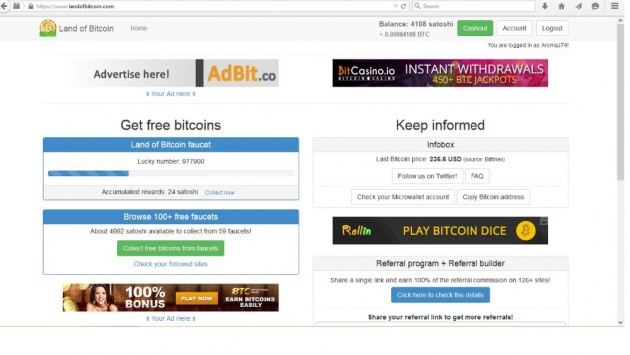 Aside from bitlander, "Land of Bitcoin" is the other site where I could earn free Bitcoins easily. I'm not active on this site recently but one good thing is, I can still earn from my referral commissions. I'm really thankful to have active referrals. I receive free Bitcoins from this site every week even if I'm not active for a couple of months. My account is still intact until now despite of inactivity, unlike other PTC sites where I signed up last couple of months. I couldn't access my accounts anymore in other free PTC because the admin blocked it due to inactivity.
Actually I don't have any idea about bitcoins before until a Facebook friend shared a link where we could earn free bitcoins. Since I'm fond of free sites I immediately signed up then study the sites later. When I found out that I could easily earn free bitcoins from this site and the value of bitcoin that time ranges to 20~24K I shared the news by spreading my link with my other Facebook friends. I just don't know who are still active for a couple of friends who signed up on my link since I have no time to track them. All I knew is that I still receive weekly commissions from some of my referrals who are still active.
I don't remember how many sites giving free bitcoins I already signed up, all I knew is that bitlanders and Land of Bitcoins are the sites left sending bitcoins on my wallet.
Tutorials
These are the video tutorials
www.youtube.com/watch?v=3GETdC6lYpI
www.youtube.com/watch?v=UtRGs6ains8
Different faucets - www.youtube.com/watch?v=onbu7bPywtc
My favorite faucets
These are some of my favorites from the list of faucets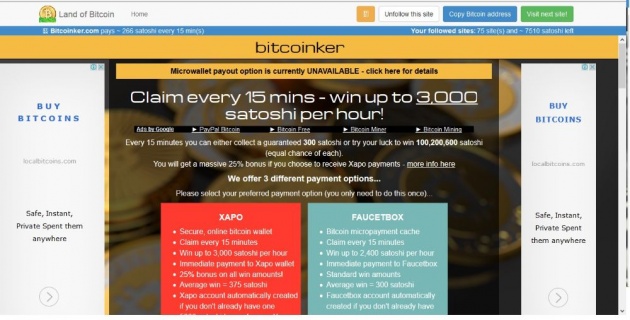 Bitcoinker - What I like about this is, I can claim 100~600 satoshis every 15 mins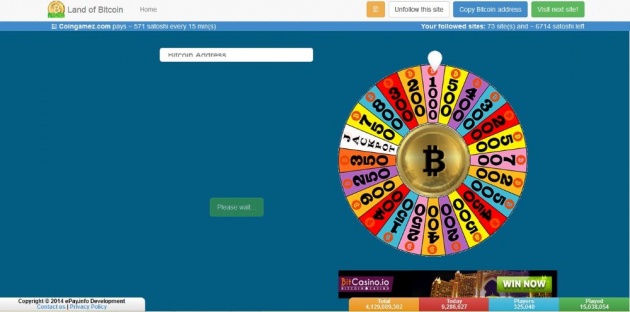 Coingamez - There's a lot of chance to earn big amount of satoshis here once you hit the jackpot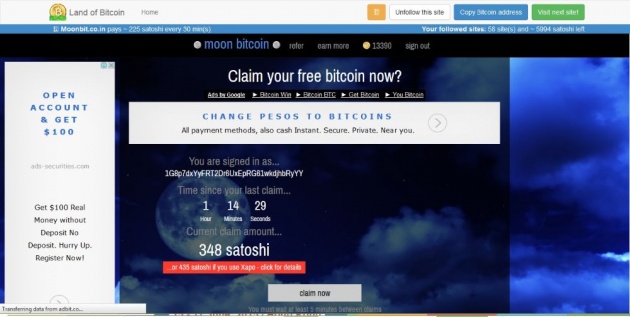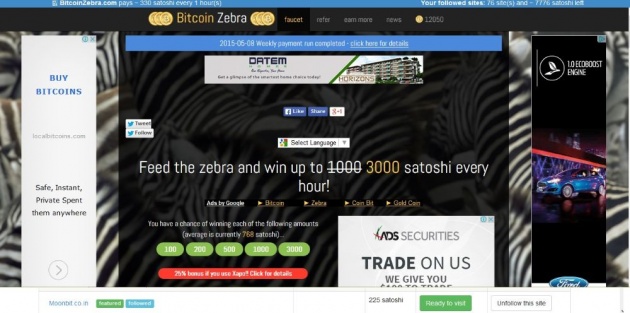 Moon Bitcoin - these is a self sufficient site. It will continue harvesting satoshis which you can claim anytime while in Feed the Zebra, I can have a chance to get up to 3,000 satoshis every hour.
My link -
If you're interested this site but don't have an account yet, you can use my referral link - https://www.landofbitcoin.com/?r=UvZxzPOJPoSX5vCS
Happy Bitcoin earnings!