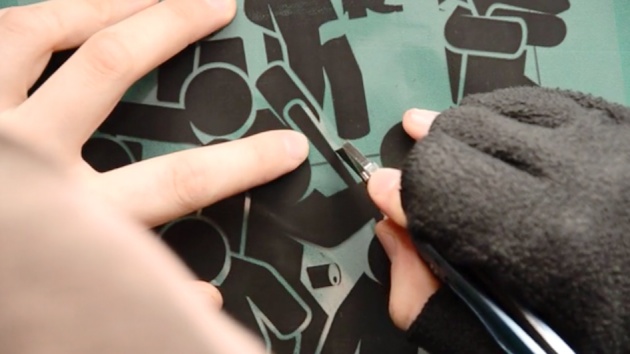 This great work is created by talented artist named Pahnl. And given the title "And I'm Not Going to Take This Anymore". This Video portrays the skills of Pahnl in Stencil Painting. He has spent 50 hours of design and 45 hours of cutting and an hour of painting using spray paints to complete this amazing artwork. I believe that in order to create a beautiful stencil painting like this you need to have a lot of patience, passion and love to what you are doing. You need to have inspirations which will give ideas what to paint. I think most stencil painter paints through their experiences, uses their skillful hands to create an amazing one.
Pahnl's "And I'm Not Going to Take This Anymore" is available to purchase for £1450.
All credits goes to the owner Pahnl.