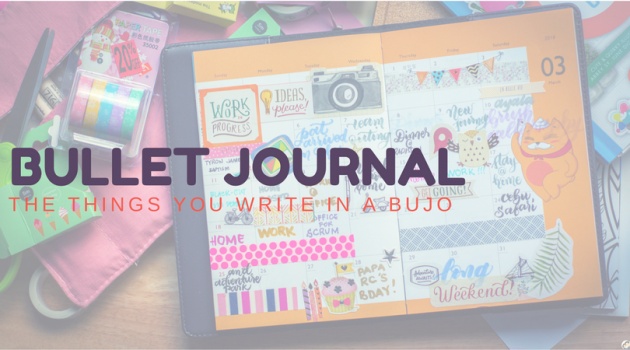 Image edited in Canva credits: Jean Beltran via bitLanders
Hey, there bullet journal enthusiasts! I posted a blog three days ago concerning this variety of journal, it was reviewed in just two days, wow Miss Hillary is super hard working on reviewing our blogs! The response from my co-bitLanders users was really interesting, some had already used journals before while some have deemed a need to manage one and I can totally relate. See, these journals are becoming a trend nowadays, I just realized it yesterday as I was navigating from one blog to another. There are thousands if not millions of enthusiasts partaking their crafts and progress in terms of their journals on varied social media accounts and blogs. They bestow their techniques, their designs, how they manage it and so on, the list goes on and on! I had to actually stop myself and realign what I needed to get started too with my own journal as fast as I can!
Read the related blog: Bullet Journal for Beginners Like Me!
I also posted another blog which has not yet been reviewed as of this writing, but it is also related to the topic of bullet journal except that it divulges regarding the materials used. There, I spoke about pens, the type of notebook, the stickers and a lot more. So, I believe this blog series is set to conclude with this current entry which will be the diverse things you and I can write in a bullet journal.
Read the related blog: Materials Used for Bullet Journal
Video credits: AmandaRachLee via YouTube
Just like any other sort of journal, anyone can be free and flexible in terms of the things that one should input or write on every single page. The only difference with Bullet Journal is the fact that it uses bullets in marking specific activities that you track. Its name is derived from that fact.
Jumping from one Bujo as how they refer it to another, I learned this directory below are the majority of things one can write into their Bujo. Let's learn and start practicing them!
Learn About How to Write Titles Styles
Image credits: workhardreambig
Titles are those which are written at the top of the page, this signifies what information is on this page, this is also the same words or phrases which will be added to the Index or the Table of Contents.
Examples of Titles or Headers are Month name, date, page summary, and a lot more. You may apply the same title technique for the entire journal or opt to use different fonts, different styles, and colors! Cursive, Script or Serif.
Banners Can Be Copied from Others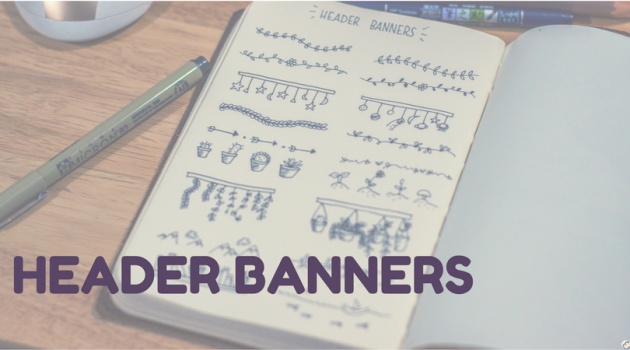 Image edited in Canva credits: Jean Beltran via bitLanders
Composing the titles through a simple writing can be okay but there's a better way to write it the charming way - use Banners!
Banners are those which form a bar, column or box to highlight a word or a phrase. I can't tell you enough about the options but the internet has unlimited resources which are why we don't have to worry about the designs or forms or these banners. In fact, you can just search and copy them into your own.
Here below, I had created a page with copied banners from Pinterest ideas as a reference for future use: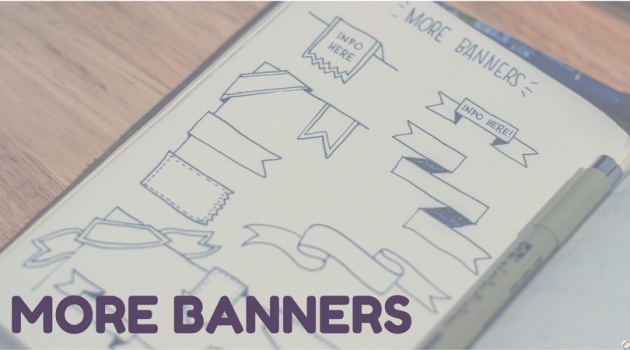 Image edited in Canva credits: Jean Beltran via bitLanders
There's nothing wrong with copying, in fact, this is the best way to decorate your own journal too! Of course being original is our ultimate goal but it's easier to copy too!
Doodles/ Calligraphy / Lettering / Art Will Look Cute!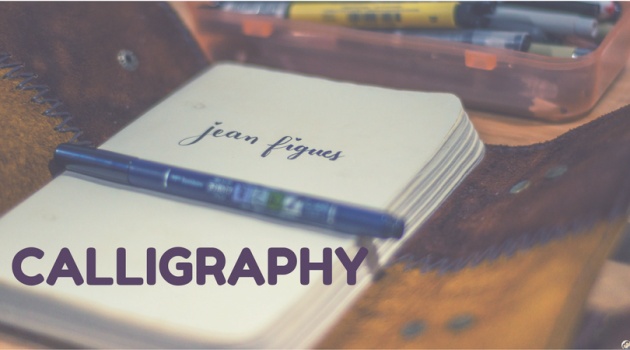 Image edited in Canva credits: Jean Beltran via bitLanders
To those who like to scribble and doodle random things and stuff, there's a space for you in the Bujo world. These doodles will not just make the journal lively but of course, entertaining too!
Another addition to the Bujo to keep it cheerful and spirited are Calligraphy and Lettering. With the use of calligraphy brush pens and markers, one can create their favorite quotes or perhaps inspirational lines in random pages.
Image credits: sheenaofthejournal
When flipping the pages, it is still a great sight if there are letterings and nice wordings imprinted into the pages that the owner can read along most especially when you are done with the entire book and you just reminisce those days when you wrote the quotes, of course, it will bring back memories!
Trackers for Activities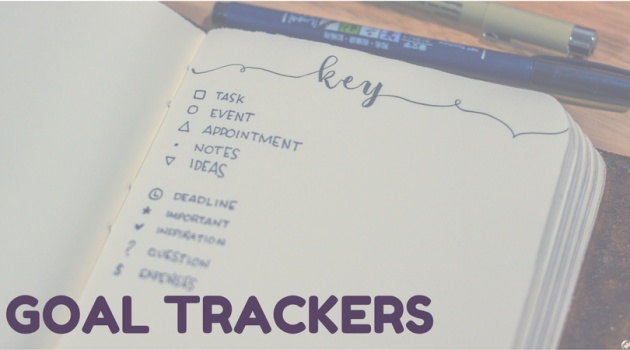 Image edited in Canva credits: Jean Beltran via bitLanders
Bullet Journal is the best journal to do when you are tracking certain things in your life. It allows you to manually mark the things done before, currently doing and the future activities.
Let's just look into what example activities would that be, check the list:
- Daily Water Intake
- Meditation Logs
- Step Counters
- Exercise or Exercise Trends
- Habits
- Moods
- Weather
- Sleep
- Spending and Budget
- Social Media Usage
- Chore Activity
Video credits: Ms Jessi Ink via YouTube
The list is short but there's a lot more that can be added, as you go along, writing and adding more and more information on the book, the ideas will come flowing naturally. It will then become a surprise when you get an original up.
Bucket Lists
Image credits: littlecoffeefox
Anyone would like their bucket list written while it is good to see it on a digital screen, there's a therapeutic effect of writing. That's one reason why writing or coloring is part of relaxation and concentration exercises given to different patients or even those who are in normal state.
A bucket list is all part of being a human, we have dreams and aspirations in life that we try to aim and having them on paper is one of the practices for the Law of Attraction to work.
Here are some of the bucket lists to be added:
- travel goals or places you want to visit
- movies/series you want to watch
- financial goals
- books to read
- food to try
- crafts to create
- season to do activities
- personal care item list
Image credits: zenofplanning
That's what I can think of as of the moment, but for sure anyone who's reading this has their own bucket lists. With Bullet Journal, you can add checkboxes for each and mark as for how it progresses throughout the days, weeks or months.
Your Birthday Calendar and Event Schedules
Image credits: kjbstamping
One of my favorite thing to do is to mark my calendars of important events such as birthdays on a monthly basis. That's what I am doing right now with my current journal.
Get the birthdays up in the journal with either a monthly calendar plotting or just a list. It is now up to the owner, it is also cool to add decorations like doodles and colors!
These are just a short list of what we as beginners can write, again, the ideas are endless, there are more to come up and remember, the daily logs are as well a given. Each day if schedule, time and opportunity arise, new logs and stories will be added to the journal.
What would you like to add to your journal? Do you have anything in mind which is not included in the list? Comment below and let me know what you think. Thank you for reading!
This blog entry was written and published by Jean Beltran-Figues for bitlanders.com.