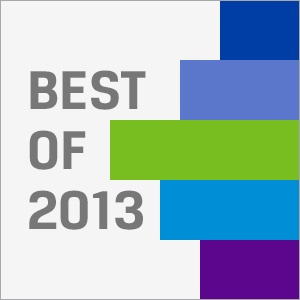 La parte interessante nel giungere alla fine di ogni anno è guardarsi alle spalle e tracciare un bilancio della propria vita e delle proprie esperienze. Nella maggior parte dei casi, ci si interroga se l'anno appena trascorso è andato bene o male sotto il punto di vista della salute, degli affetti familiari, del lavoro, delle amicizie e di tutto ciò che concerne i propri interessi privati e pubblici (per coloro che sono impegnati in tale sfera). Nel mio caso, oltre a tutto quello di cui sopra, aggiungo la seguente domanda: "È stato un buon anno dal punto di vista musicale?"
Senza timore di smentita, posso affermare che il 2013 è stata un'ottima annata e sarà ricordato, oltre che per gli esordi più che convincenti di vari artisti (Savages, London Grammar, Hookworms, etc.) e per i ritorni clamorosi sulla scena musicale dopo anni di silenzio discografico (David Bowie, Daft Punk, Mazzy Star, Roy Harper, etc.), per il trionfo dell'elettronica e della psichedelia (Black Hearted Brother, James Blake, Boards Of Canada, Darkside, The Knife, etc.).
Riuscire a fare una sintesi del 2013 da tutto quello che è emerso non è semplice, ma accetto con piacere la sfida (e in fondo si tratta di un bel gioco).
Ecco dunque la mia classifica degli album del 2013, sperando che possa stimolare qualcuno a conoscere dei nuovi artisti. Buon 2014 a tutti!
1) Chelsea Wolfe – "Pain Is Beauty"
2) Boards Of Canada – "Tomorrow's Harvest"
3) Teho Teardo & Blixa Bargeld – "Still Smiling"
4) Miracle Mile – "In Cassidy's Care"
5) Julie's Haircut – "Ashram Equinox"
6) The National – "Trouble Will Find Me"
7) Arctic Monkeys – "AM"
8) James Blake – "Overgrown"
9) Julia Holter – "Loud City Song"
10) Arcade Fire – "Reflektor"
http://www.filmannex.com/posts/blog_show_post/chelsea-wolfe-pain-is-beauty-album-indie-rock-del-2013/82614
http://www.filmannex.com/posts/blog_show_post/boards-of-canada-musica-per-la-mente/66305
http://www.filmannex.com/posts/blog_show_post/teho-teardo-e-blixa-bargeld-la-musica-contemporanea-pu-ancora-sorridere/71226
http://www.filmannex.com/posts/blog_show_post/miracle-mile-lasciate-che-il-loro-pop-raffinato-si-prenda-cura-di-voi/76206
http://www.filmannex.com/posts/blog_show_post/julies-haircut-con-ashram-equinox-la-musica-indie-rock-italiana-diventata-internazionale/80419
http://www.filmannex.com/posts/blog_show_post/the-national-viaggio-al-centro-dellimpero-reale-della-musica-indie-rock/67460
http://www.filmannex.com/posts/blog_show_post/arctic-monkeys-gli-stacanovisti-dellindie-rock-fanno-ancora-centro/74276
http://www.filmannex.com/posts/blog_show_post/james-blake-un-artigiano-della-musica-internazionale-indipendente/66174
http://www.filmannex.com/posts/blog_show_post/julia-holter-allavanguardia-della-musica-indie/77184
http://www.filmannex.com/posts/blog_show_post/arcade-fire-ecco-finalmente-reflektor/78797