Last day I came across a music video "THE TROUBLE WITH TEMPLETON - SIX MONTHS IN A CAST directed by Josh Calder", it just blew me away, I watched it over and over again, the music, editing,direction,cinematography specially the acting by the lead guy is superb, brilliant performance, his way of acting, his gestures, his appearance through out the video is just brilliant at times I couldn't stop by comparing him with Leonardo DiCaprio, maybe a little too much but after watching the music video maybe at some point you will feel the same. He is so damn expressive.
Coming to the music, Six months in a cast is such a beautiful song that I can't stop listening to it. It's just awesome.At some point I feel that it brings the feeling of real music back in the world again.
The story that is depicted in this music video is straight forward initially but as it progresses complications start and it becomes more and more interesting. Another best part of this music video is its pace, it just draws your attention, it doesn't lag at any point.
Some snapshot's below :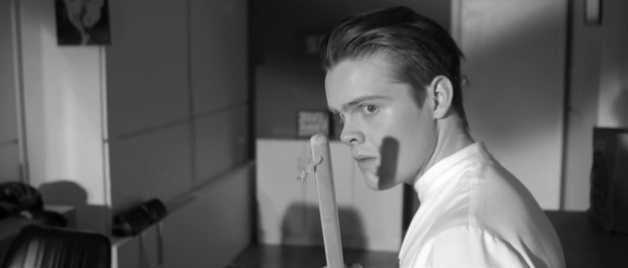 The locations were kept very limited, and main attention was given to the central character, one more good thing I learned from this music video, is how to give more importance to the central character. If you see the video minutely you will see that though there are 3 characters involved in the music video as a whole, but only the lead character's face is shown in almost all the shots and other character's face is shown but not directly, the main central character's emotions are mainly captured but at the same point other characters were also given priority and plays an important role that at some point I feel is a very good approach to give more importance to the central character.
The lighting used through out the video is very much appreciable, it definitely captures the mood that the story demands.
Some more snapshot's below :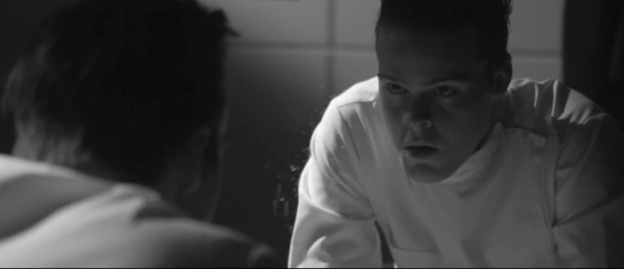 Watch the full music video by hitting the link below :
http://www.filmannex.com/movie/the-trouble-with-templeton-six-months-in-a-cast/32938