In 90s there was a program broadcast every day at 6 pm from national TV on the suffering of people live in Indian Occupied Kashmir. That was the only source by which people across the border can know about how people of Kashmir were suffering. I was about 5 when I first hear the Kashmir song "mere watan teri Jannat me aye ge ik din" and that was my first introduction to Kashmiri people and their feelings.
The Kashmiri first time came to know about the savagery in 1947 when Harry Sigh the ruler of Kashmir open the fire on the protester who were against making Kashmir part of India. The angry mob that has lost their family member put the Kashmir on fire and Harry sigh called for help and in 1948 India invaded Kashmir and the untold history of Barbarity started. From 67 years No one knows exact what is happening in the Kashmir and how many people have lost their lives, how much natives are listed in missing person list and their families have not seen them from years and the new generation is seeing the lands filling with the graveyards everyday but still their hearts are yearning for independence and their spirit is not yet broken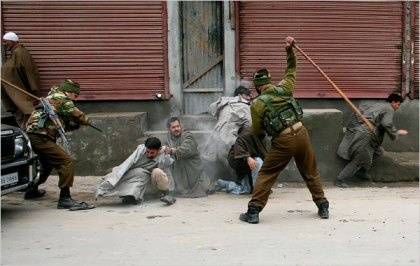 Kashmir's invasion is the black spur on the face of the World's largest democracy and he is denying any type of oppression on Kashmiri people and saying Kashmir is happy with India and they have not make any demand for independence. There are many question arises on the Indian statement if they are happy with India then why Kashmir is most densely militarized land on earth?? What the 700,000 military troops are doing in Kashmir But the survey done by BBC in 2011 tells another story. The survey tells that about 56% people of Kashmir want freedom and 42% want to with Pakistan and other with china just 1% want to remain with the India the BBC reporter Soutik Biswas interviewed many Kashmiris and they all said that they want "azadi"(freedom) a 24 year student said to the Soutik Biswas after burring his friend killed by the Indian army "We want azadi," "Nobody quite knows what it will mean for us. We don't know whether we will survive it. I only know that we want freedom from both India and Pakistan," a Hilal Ahmed another Kashmiri working as a bank manager said "India says it is the biggest democracy in the world. Living in Kashmir, we do not get any sense of that. Being a Kashmiri is a curse, being a Muslim is a crime. So we are doubly disadvantaged in these troubled times.
"The only way to set things right is to India get out of our lives and leave us free."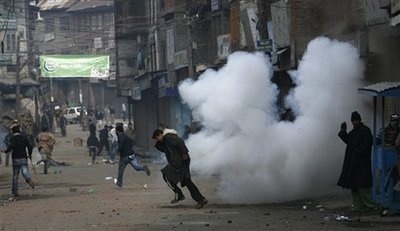 The tourist especially journalist are ban to go to Kashmir American journalist, David Barsamian was deported from India due to his coverage on Kashmir issue but he was successful enough to show the world the true face of India. In his one article he wrote about his experience in Kashmir he wrote that on the day of his arrival to Srinagar the capital of Kashmir the local head told him that they are aware of his presence and they are watching him but he gathered his courage and interviewed the locals with his interview with a 12 year old Kid name as sahil whose father was taken by the Indian forces in 2002 and from then they haven't seen his face said. "I have a hope that there is a freedom in Kashmir."
The document of the human rights organization working in the Kashmir tells that from the 1889 to 2011 about 70,000 people faced death and about 7000 documents went missing David Barsamian interviewed parvaiz who works at organization he said. "The most underreported phenomenon in Jammu and Kashmir is torture. If you go to any village hundreds of people in every village have been tortured, not just men, but women, children and old people as well." Further he said the he have documented the cases of 1500 boys who were made impotent and many of boys were raped by the soldiers telling another case of brutality he said "I have documented very horrible cases, but this is the most horrible." "The army kept a 60-year-old man in solitary confinement for one month. During that time, he wasn't given anything to eat, but his own flesh. They cut the flesh from his body and served it to him. This was all he was given to eat for a month". Recounting the torture Parvaiz said, "This was something that shook me. We have hundreds of Guantanamo Bays here. Why is nobody talking about it?"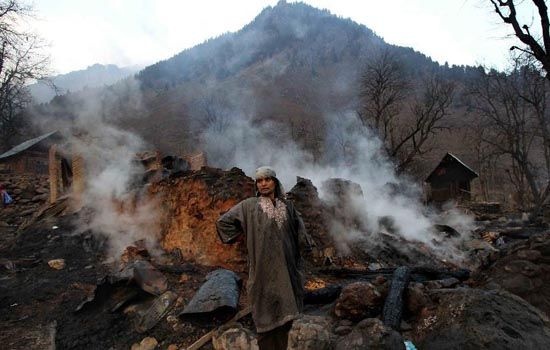 In 2011 human right commission release his repot about the death bodies of people who were killed in the torture cell they have found 2,156 bodies in 38 graves near the village and DNA test reveal that they are Kashmiris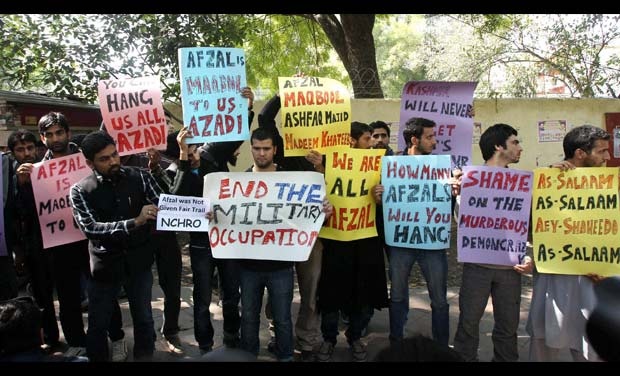 Why not India set Kashmir free and removes the spur from his face. Kashmiri people have every right to be free and spend their life free from the free of Indian army. India can crush their movement by force but cannot make them to remove their dream of independent Kashmir from their heart