Called Sprout Pencil and common has nothing. When the pencil is too small, it is planted in the earth and be born a plant. There are versions with sunflower seeds, tomatoes, peppers, strawberries...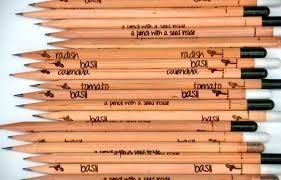 It is 100 per cent sustainable and is handmade from only natural materials.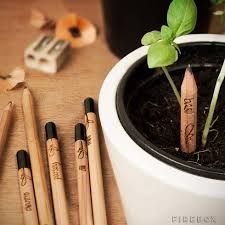 Sprout eco pencils are made of cedar and use graphit and clay .They can be used like normal until they become too short, then you plant it and water it.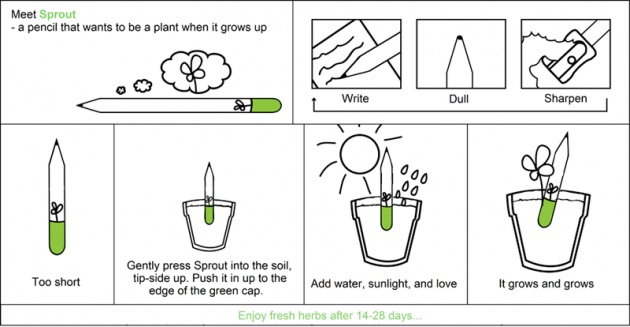 The capsule will , the seeds will sprout and the pencil stub works as a garden marker.
The seed begins to germinate after a week.

There are over 20 variations of Sprout pencils available from creators Democratech including basil, , pictured, mint, tomato, peppers and rosemary. Each one has the name of the seed carved into the side.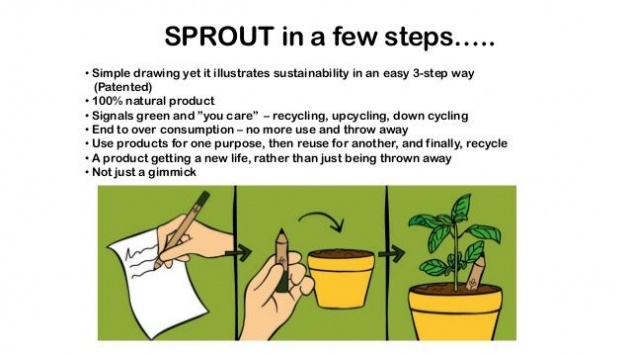 The credit goes to three MIT students who developed the concept in 2012.
Who knew what a pencil could do?
Credits: Thegagetflow.com/ observador.pt/ google images/ youtube.com/sproutworld.com