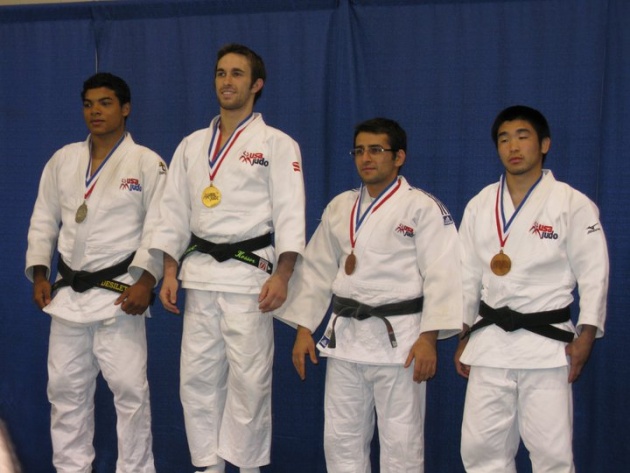 In my previous blog, I briefly discussed some of the trends I've seen while on the international judo circuit. One of which addresses the dominance Central Asian judoka. This got me thinking more about what I can do for myself and my training to get the best results. Obviously predicting outcomes and projecting wins is nearly impossible due to the complex nature of sports. Never the less, we can always do the best we can with what we've got.
In addition to learning quality judo and building a solid foundation (like many of the current winning judoka of Central Asia), I feel it is necessary to emphasize consistency and evaluation. It isn't enough to learn quality stand up judo at a clinic, drill it for an hour, only to head back home and forget what you learned in a week. Practice has to be consistent and proper every day to get the most out of your training. It reminds me of the quote "practice doesn't make perfect, perfect practice makes perfect". Also, athletes need to be receptive to self evaluation after a decent period of time. I don't mean a week or two weeks, I mean about a month to two months MINIMUM for non judo related training like running or lifting (which should come secondary to learning quality judo). Judo is a much more difficult thing to evaluate because its takes longer to see results, and competitions aren't very frequent through out a year. Typically a judoka will evaluate his or her career each quadrennial.
To conclude this week's blog I'd like to reiterate the importance of learning quality stand up judo and training with it consistently. The Central Asians are doing it and it seems to be working for them. The Japanese also do it this way and it's probably why they are the top all time Olympic medal winning country for judo. I've asked my team mates Hannah Martin (#1 U.S. at 63kg) and Brad Bolen (#1 in the U.S. at 66 kg) what they thought were the most important training factors. Keep an eye out for the video to see what they said!