The young children bear the horrors of war
Observed by humanity's blind sense,
The showering of bombs in the dark hours of the night
Flooding the clear sky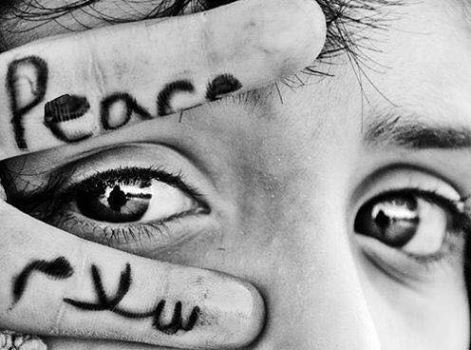 Children of God lay half asleep under the canopy of mortality
Mothers, fathers, sisters, and brothers howl in outrage
Help!
Anyone, help us!
Help us, anyone—we cannot endure this cruelty any longer!

Audiences globally watching the news broadcast
Numb,
Change the channel to comfort their guiltiness.

Humanity is sitting on the peak of predisposed affairs
This road is a one way boulevard
Inhabitants jammed in the back road roaring, this is undeserved!

Enclosed by deaf ears,
Perceived by blind judgments
The dark nights of the heavens are set on fire
Depositing the sleeping young souls into their arranged graves,
A notorious forename for 'Collateral damage'.

This exhibition is our reality
Do not turn your face away,
For you and I are a part of this active production
Where the young children bear the horrors of war--
You and I are held accountable for this in the end of time.