The Good Life
These delicious mini Oreo cheesecakes are magical: They disappear within seconds!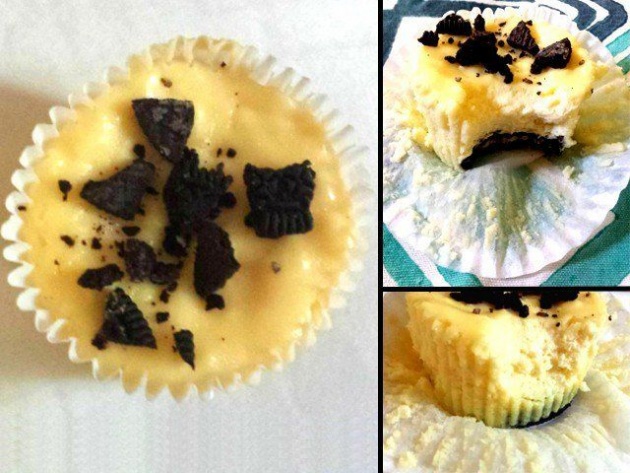 If you're good friends with me, you would know my mini cheesecakes are extremely popular. I do not mean to boast or anything but it's true. Whenever I bake them, they disappear within seconds. Okay, usually it's me who eats half of them in one go, but you get the picture. So it struck me as odd when someone pointed out that I didn't have a mini cheesecakes recipe on my blog, considering the countless times I have baked them.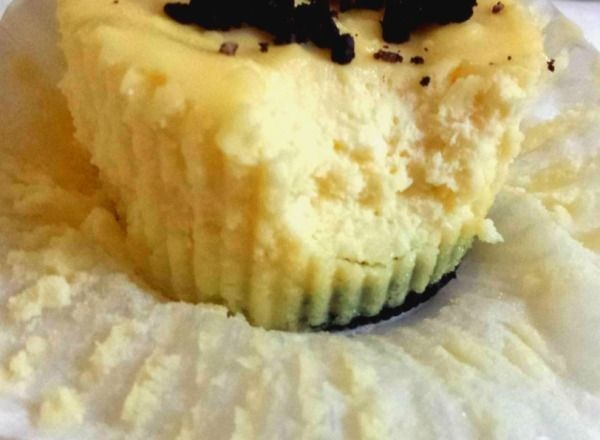 While this is not my standard mini cheesecake recipe with raspberry coulis, it is still quite good and much easier. Baking mini cheesecakes is quite time consuming because of the double baking required. One has to bake the biscuit crust first and then the cheesecake layer. So when I came across this recipe, I was eager to try it out because of how easy it was.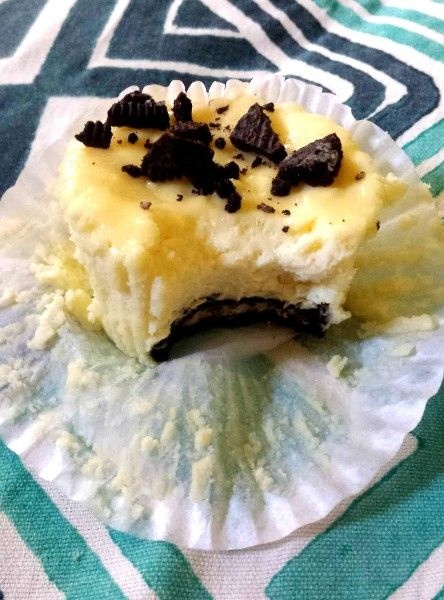 The biscuit crust layer is replaced by an Oreo cookie, so no double baking is required, thus saving a lot of time and effort. To top it off, they're really yummy as well. I won't be telling you exactly how many I ate in one day, but they were quite a few.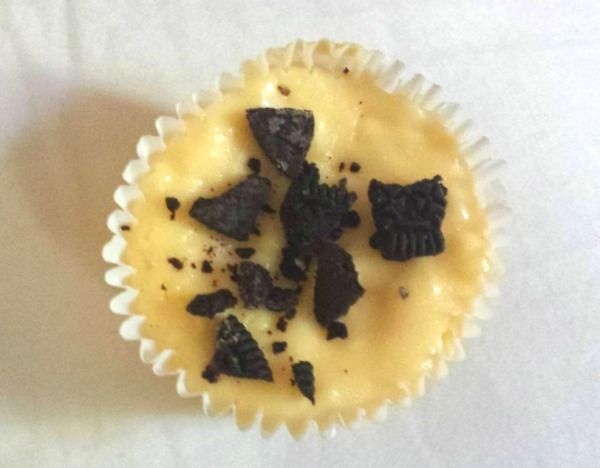 Ingredients:
Cream-cheese – 500 grams (softened)
Sour cream – ½ cup
Sugar – ½ cup
Vanilla essence – 1 tsp
Eggs – 2
Oreo cookies – 16 to 20
Method:
1. Preheat the oven to 135 Celsius.
2. Beat the cream-cheese, sour cream, sugar and vanilla essence together in a mixing bowl using an electric beater.
3. Add the eggs and beat well after each addition.
4. Line a 12 cup muffin tray with cupcake liners. Place an Oreo cookie inside each cupcake.
5. Drop spoonfuls of cheesecake batter on top of the Oreos until full.
6. Crush the remaining Oreos and sprinkle on top of the cheesecakes.
7. Bake for 22 minutes or until set and the cheesecakes are still soft in the centre.
I won't be telling you exactly how many I ate in one day, but they were quite a few. Enjoy!
All photos: ALI-NAX