Malala Malala Yousafzai Malala Fund Amina Syria Cambodia Northern Nigeria Nigeria Education Child marriage & EFM Behaviour change.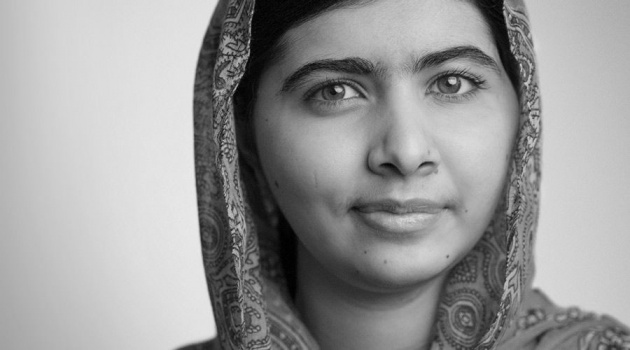 Girls make the best advocates for girls. They're in the best position to understand the unique experience of girlhood. So, at a time when students around the world prepare for the beginning of another school year, we celebrate four amazing girls who champion girls' education in communities where it's needed most.
The stark reality of being a girl means that as schoolchildren around the world stock up on pencils and notebooks for another school year, 62 million girls will be denied the education they deserve. The reasons are varied: they're forced to get married too young, entrenched social attitudes mean sons are favoured over daughters, or there simply is not enough money for school fees, to name a few.
But without an education, girls miss out on developing the potential to determine their fate, from when they will have children – and how many – to how much money they can earn.
The more I teach, the more I learn.
But some girls with the right kind of support have made it their mission to ensure that other girls in their communities are able to go to school… and stay in school. Here are four of them.
Muzoon
To say that war disrupts lives is an understatement. But Muzoon Almellehan, a 16-year-old Syrian refugee living in a camp in Jordan, noticed a disturbing trend brought on by the displacement caused by her country's conflict: where before girls would stay in school, now they were forced into getting married too early.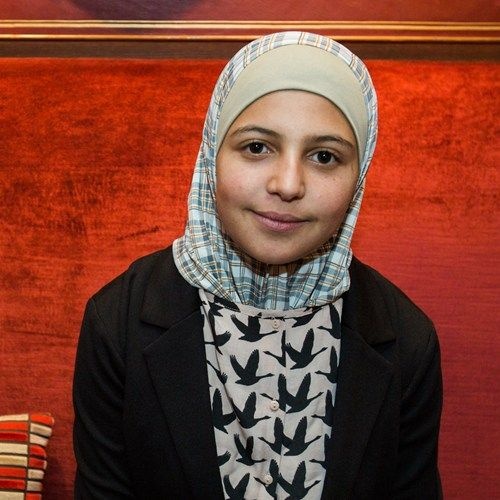 "The trend spread as an infection between people," she told the Daily Beast. "Maybe [parents] thought it was to protect the girl and secure her future – they imagine this is a solution to all their problems."
She began speaking out for education and against child marriage. She was so good at it people started calling her the "Malala of Za'atari". Malala herself visited Muzoon in the camp and invited the Syrian teenager to join her in Oslo when she received her Nobel Peace Prize. Muzoon's tireless efforts inspired Malala to open a girls' school in Za'atari and fund education in other camps as well.
When you consider that nearly two million Syrian children live as refugees, we think there should be Muzoons in every refugee camp.
Socheata and Sodanet
In Cambodia, teenagers Socheata and Sodanet know the value of friendship. When Sodanet found her interest in school floundering, Socheata encouraged her to study more. Now Sodanet is the second in her class – right behind Socheata. They've taken that enthusiasm for learning and started spreading it round their community.
.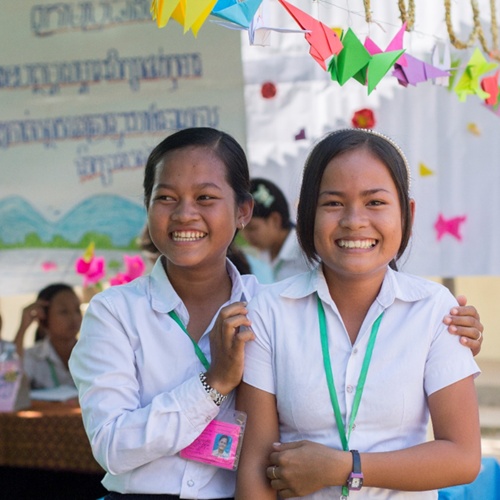 In their free time at the weekends, instead of gossiping about boys or going shopping, they hop on their bicycles to visit nearby villages.
They encourage girls who are at risk of dropping out of school – because of early marriage or deeply held cultural beliefs about the role of girls – to give education a chance. Despite their age, they even talk to parents about the importance of their daughters' education, and they lobby village elders about the challenges girls face.
When you consider that only 20 per cent of secondary school students in the country actually finish their education and that just over a third of girls in Cambodia go to secondary school in the first place, they've got their work cut out for them.
But they're motivated by a greater cause. Socheata says that helping others makes her happy while allowing her to learn from others: "The more I teach, the more I learn," she says.
They've encouraged one girl, Mot, to stay in school, and are helping many more improve their studies. Now, that's the Girl Effect.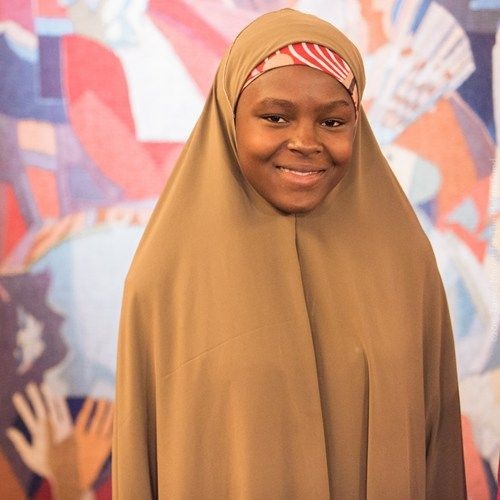 Amina
Alongside Malala and Muzoon at the Nobel Peace Prize ceremony in Oslo last year stood another remarkable girl: Amina Yusuf. She lives in the volatile northern region of Nigeria, one of the areas where girls and women are constantly under threat from insurgents – a situation highlighted by the kidnapping of 276 schoolgirls from the village of Chibok in April 2014 [LINK].
The chaos and fear of being kidnapped didn't discourage Amina from her mission – to make sure girls stay in school and do well. She's a mentor for the Center for Girls' Education (CGE), a role she says saved her from a fate too common for girls like her.
"I became a CGE mentor to give more girls opportunities. If it weren't for that, maybe I would have been married off by my parents because they wouldn't have been able to pay for my education," she told Girl Effect.
Now she mentors 15 girls.
Amina's called on the Nigerian government to make girls' education a priority, something she believes will reduce poverty in northern Nigeria. Her determination has led her family and friends to call her "Malala" – a fitting nickname for such an unwavering young women.
"People weren't able to stop Malala," she told us, "and they can't stop me."
Go, Amina, go!
Photo of Muzoon and Malala by Malin Fezehai / HUMAN for Malala Fund; photo of Amina and photo of Muzoon by Tanya Malott for The Malala Fund. Photo of Socheata and Sodanet courtesy of Room to Read.