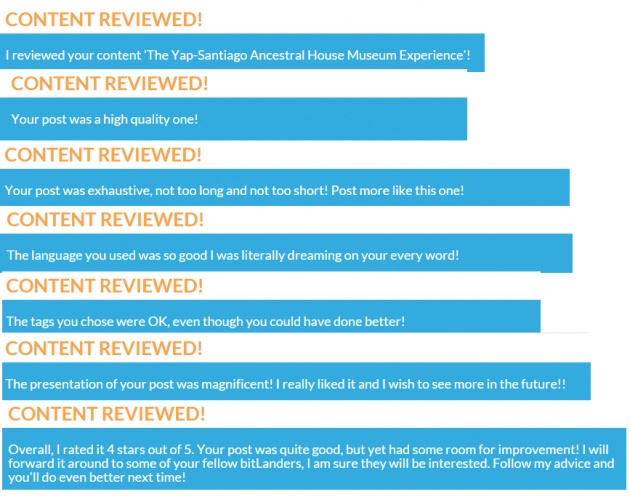 Miss Hillary is becoming so strict in terms of providing scores on the blogs being submitted. I guess they just making it strict enough so that the users won't be able to get good scores, I am just kidding though but at some point, I am thinking that way.
Well, based on the feedback provided, it seemed that Miss Hilary was pretty impressed with the content. She had even mentioned that "the languate you used was so good I was literally dreaming on your every word!" See? I was like very excited to see the star points but then by the end of the feedback, it's a 4 out of 5 stars. Although I am still thankful about it, I just wonder why, well maybe it is because of the tags used.
I wonder now how to make good tags, I am at a point where in I want to like learn how to make good taga, ones which will definitely impress them. I am no SEO-specialist and what I only know is to place the words or phrases which describes what I had written. Well then, I am pretty satisfied with my +5 buzz points which will be added in the next five days!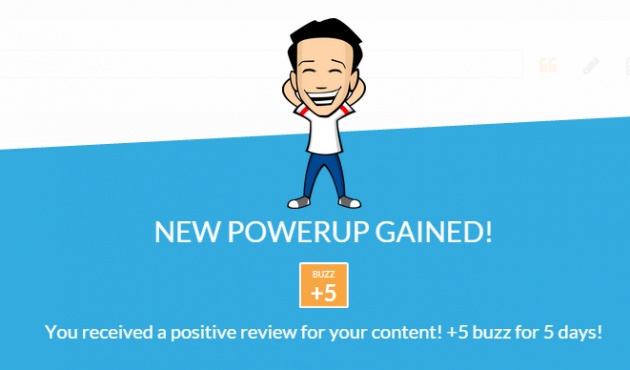 Thank you Miss Hillary and I am looking forward for the next blog! I still have two more pending ones to be reviewed!
More power!